Buick continues to deliver understated luxury and presents a tremendous value for buyers seeking all the bells and whistles at a reasonable price.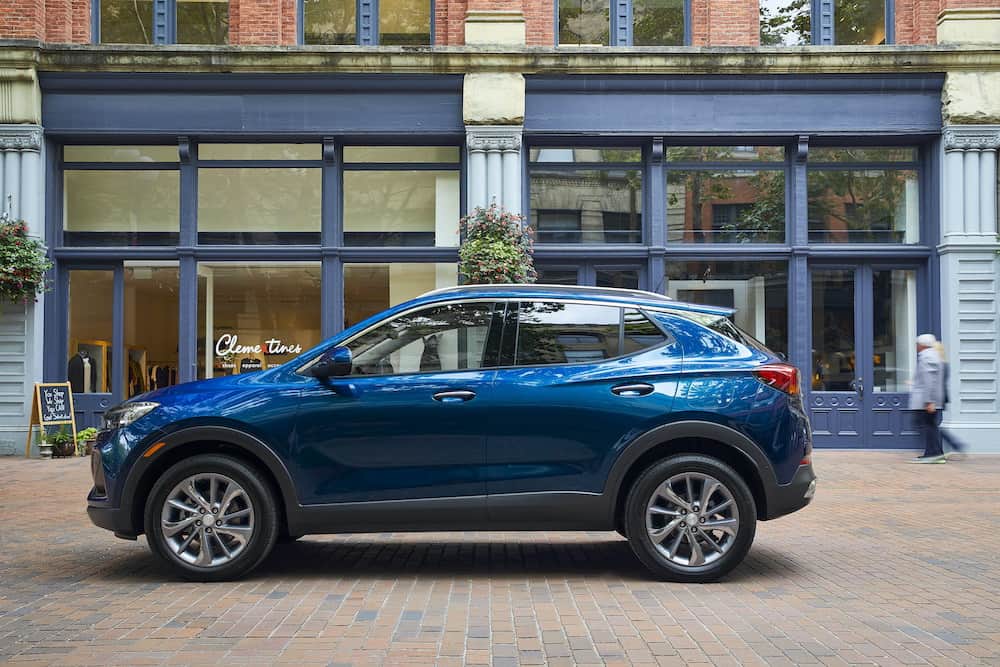 Earlier this year we had an opportunity to spend a week with the Buick Enclave Avenir. Our family of four was blown away by the comfort and features the Enclave provided and we loved the full-size comfort of this SUV.
The Buick Encore GX is much smaller, but we never felt cramped and almost all of the lux features found in the Enclave Avenir were present in the Encore GX.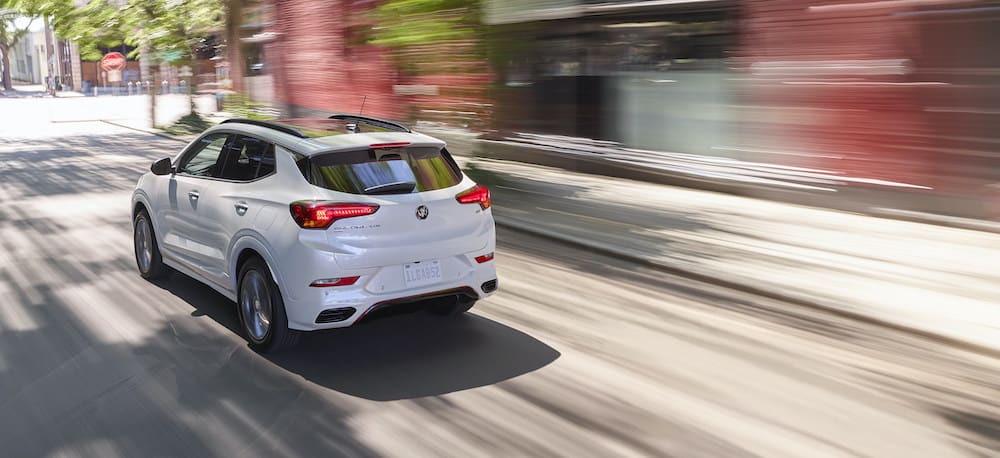 Don't get the Buick Encore GX confused with the Buick Encore, although they share a similar name the former is a bit larger and built on an entirely different platform than the latter. The price difference is minimal and for the added features and styling we'd recommend choosing the Encore GX.
Here are a few of our favorite features of the Encore GX that make it standout among the competition.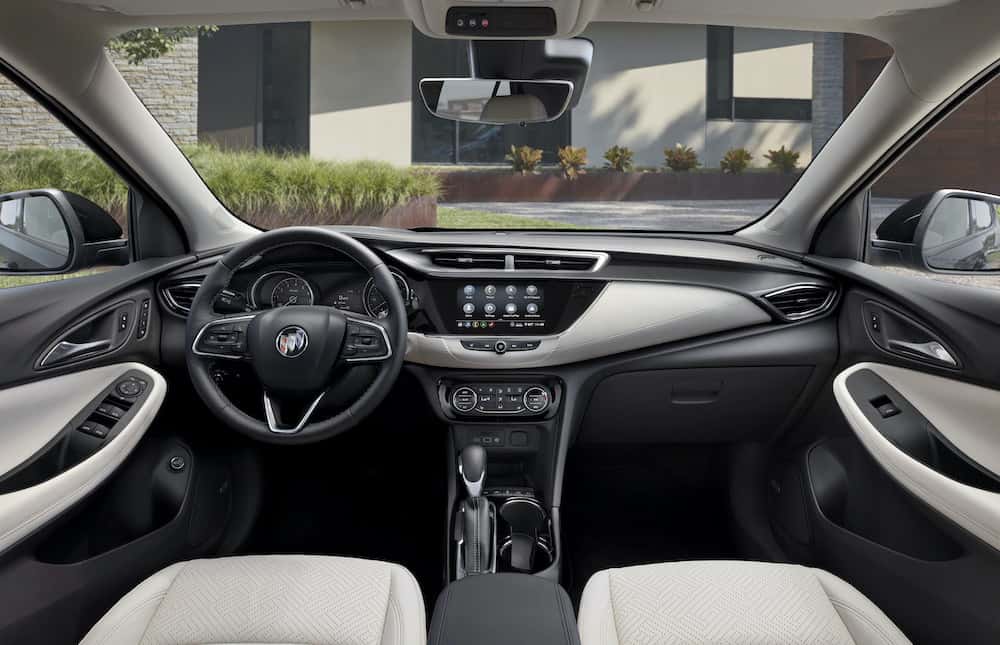 Tons of Cargo Space
The Buick Encore GX is in the small SUV category, but it's label belies it's spacious feeling interior. The Encore GX offers more than 50 cu. ft. of interior cargo space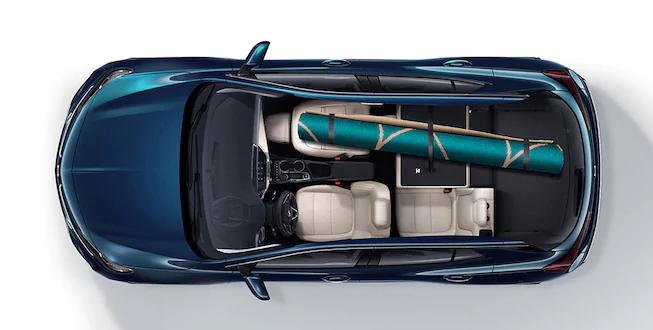 The cargo space can be configured in a variety of ways thanks to the 60/40 rear seat, but our favorite feature is the fold flat front seat, which allows you to transport longer items like surfboards, rugs, and lumber.
Rear Camera Mirror
Buick doesn't skimp on the tech with built-in Alexa capabilities and an available Wi-Fi hotspot. The top tech feature we love is the rear camera mirror.
It took a bit to get used to, but now we love it. The view is wide and clear and you don't have to worry about any obstructions from cargo.
At night is when the camera really shines as there is no glare to deal with and the visibility is superb.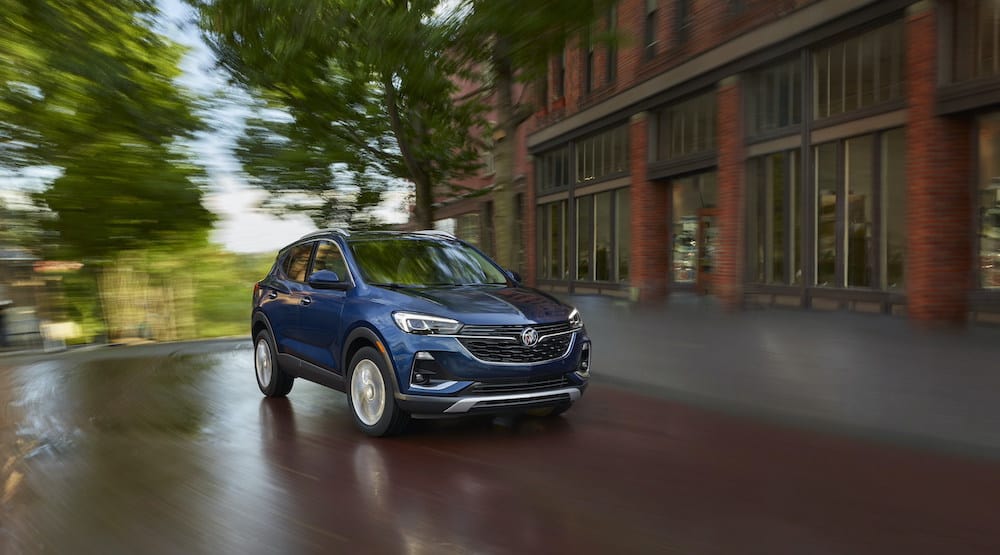 All-Wheel Drive
The Buick Encore GX in all-wheel drive is an all-weather vehicle, fit for a variety of climates. Paired with GMs Stabilitrak and you've got a nimble and secure vehicle that will give you confidence when driving in slick or dry conditions.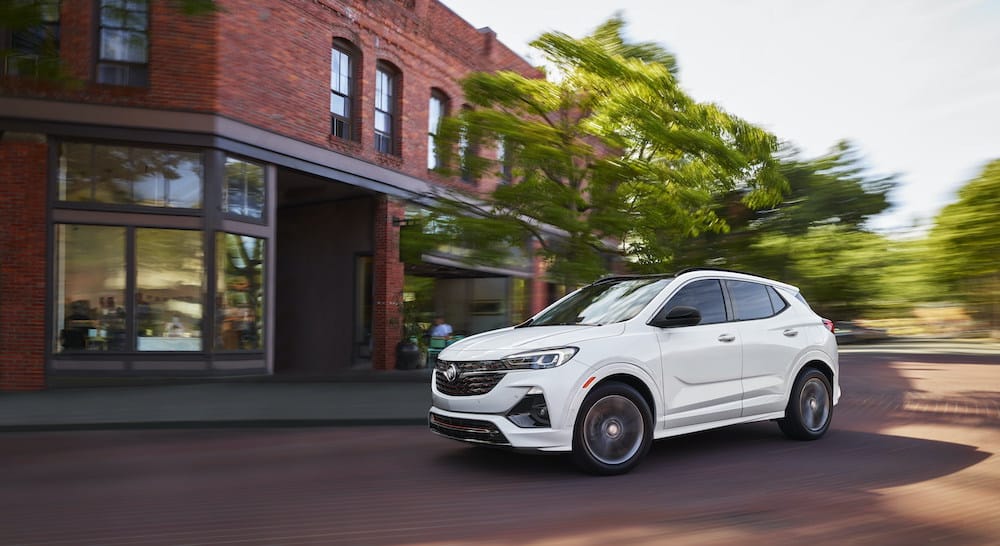 Automatic Emergency Braking
Safety is a top priority, especially when you are transporting your family. The Buick Encore GX features forward collision alert to warn you if you are following to close, and in case of an abrupt stop that you don't react to fast enough, Automatic Emergency Braking takes over to avoid a collision.
The Buick Encore GX deserves a spot near the top among an extremely crowded segment of small and compact SUVs. It's sharp styling and feature rich offerings deserve consideration for any SUV shoppers.