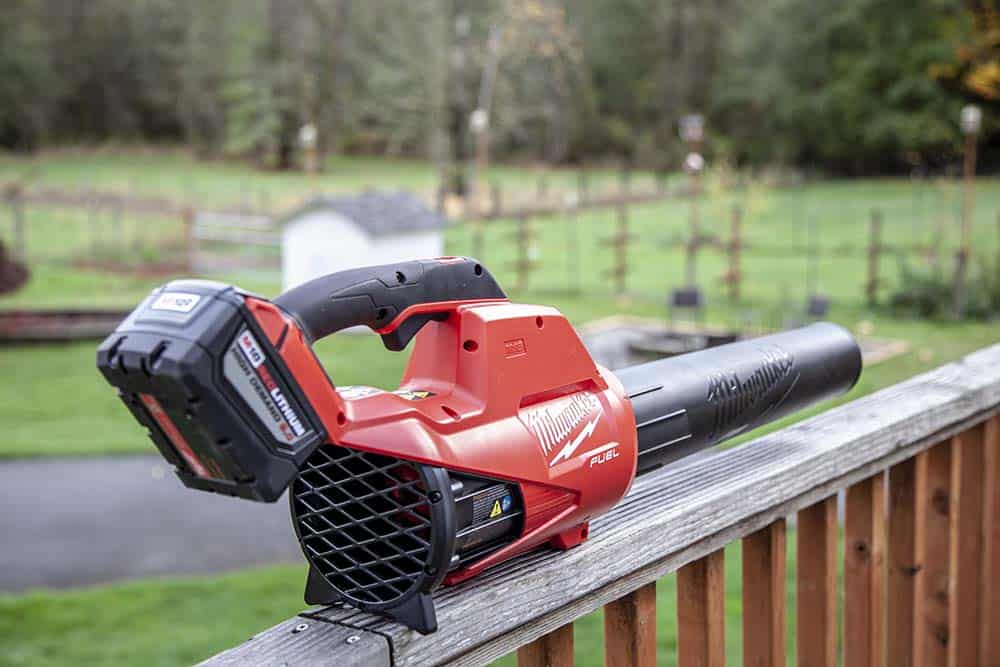 Our editor, Scott May, recently moved into a new home in Olympia, Washington, with a yard that needs plenty of work. He's sitting on a few acres, most of which is heavily wooded, so he's spent the last couple of months cleaning up the yard and preparing for winter. He recently had an opportunity to use the newest Milwaukee M18 FUEL outdoor power tools, and came away thoroughly impressed. He shared some photos as well as a quick review on each tool. He initially had concerns about using battery powered tools, as he is dealing with heavy foliage, but he's now become a cordless convert and can't imagine dealing with gas all the time.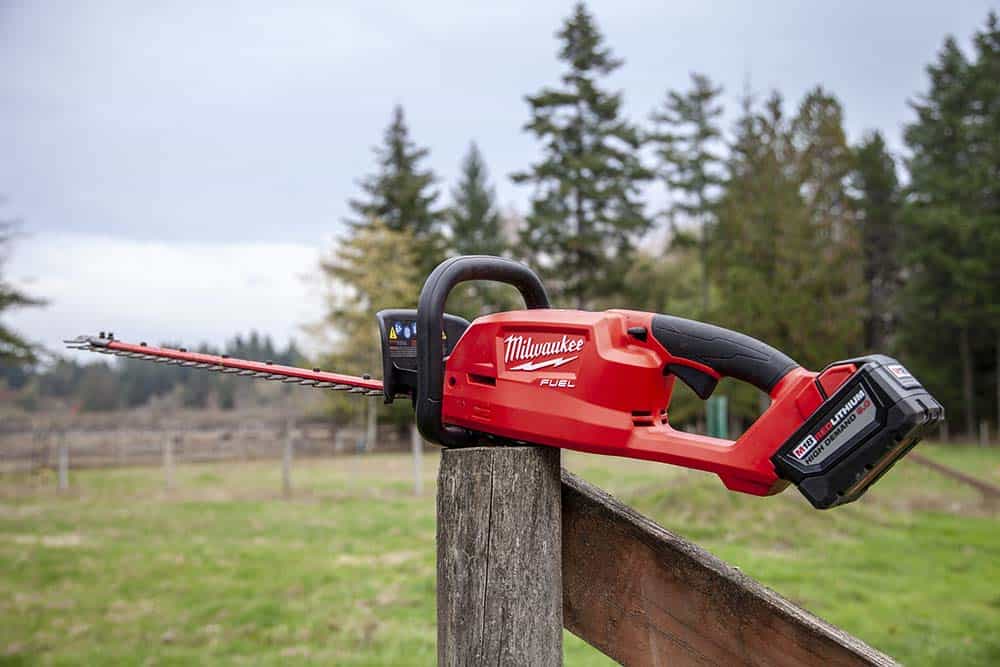 Trimmer
I used this a bunch – mostly on tall brush/grass, ivy, and then on general bushes and a bit on small trees. It works really well, it's a good weight, not having a cord is also convenient because there is never the risk of cutting your cord (which I actually have done years ago) and it makes getting into tight spaces and holding it at odd angles great. Even a gas powered trimmer would have situations where the exhaust or fuel would causes issues. Never had a lack of power, with the HD 9.0 battery I never ran out of charge when needed. My only concern is that the blades seem to have loosened a bit after a few weeks of heavy trimming. I've tightened them back up with no issue.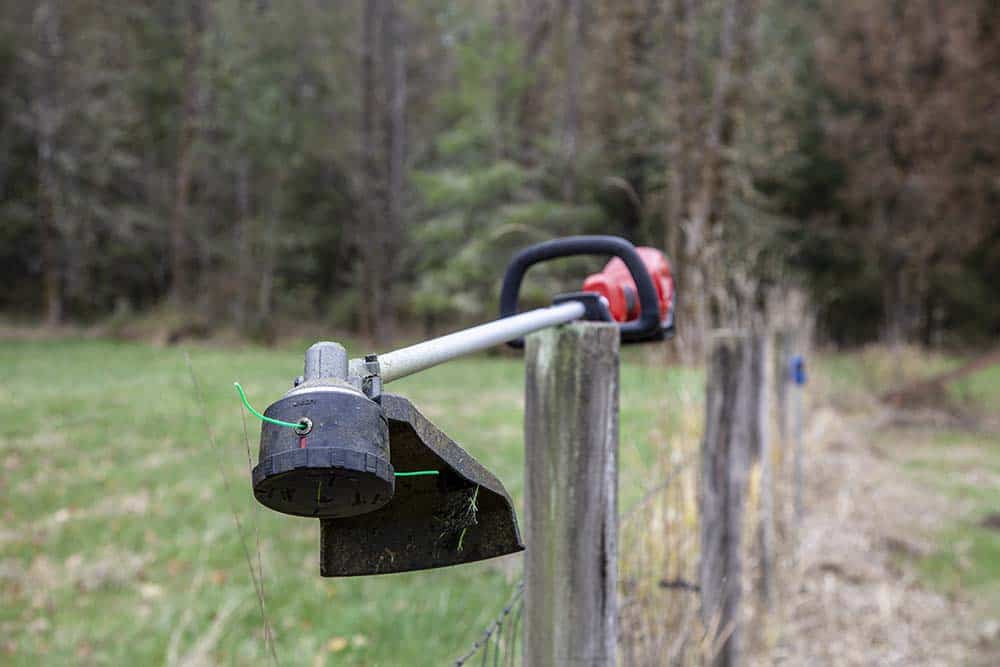 String Trimmer
First off I have to say I was most worried about this being able to do the job of my current gas powered alternative (that has a aftermarket rino tuff head on it) – and I'll say this did a pretty damn good job for what it is. It did perfect on grass, and actually being able to control its speed was much easier then on a gas unit. The best part is the super quick loading head, which has to be the best damn way to change the string in the industry, it really does just take 30 seconds or so. The only drawback is the slightly awkward balance when trying to edge.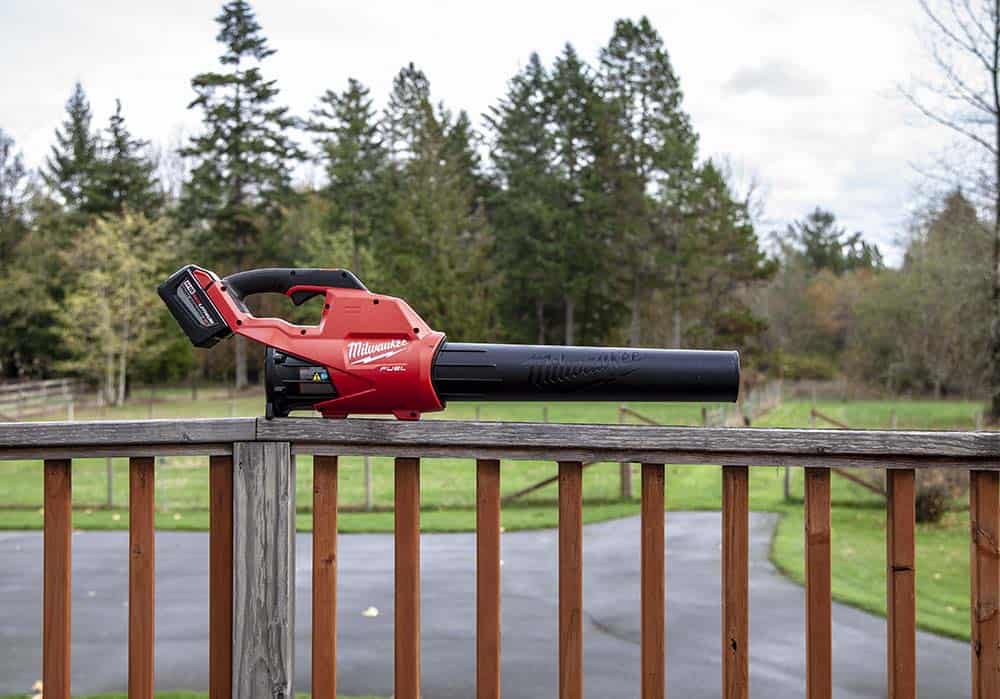 Blower
This is my absolute favorite tool! I know its not revolutionary but its just so versatile and useful. I even made my company buy one for our office where its used to blow off our sensitive electronics like our LED panels and holographic foil. I use it to dry my car after a wash, i use it to clear out the garage of dust and junk. It of course works great on the leafs and driveway. I would suggest getting the larger battery for it just so it lasts even longer. I freaking love this thing, being able to use it inside is great, and it's actually quieter than my corded blower.