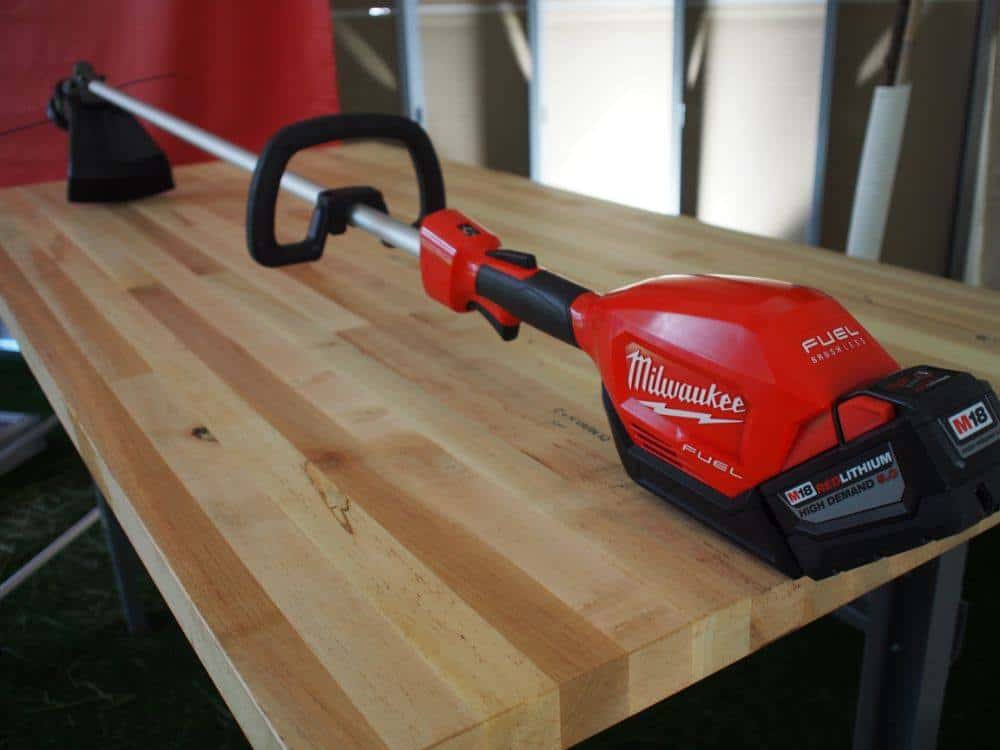 Milwaukee Tool is dedicated to servicing the trades with the best tools possible. This year they will take the leap into landscaping and offer outdoor power equipment.
Powered by their 18V FUEL platform, a string trimmer, hedge trimmer, and leaf blower, are now available. They've designed these tools from the ground up and promise all-day power.
We had a chance to check these out at this year's new tool symposium and were impressed with the design, power, and function of these tools. They are no frills solid tools that should have Milwaukee fans begging for more, and they are angling to be a major player among professional outdoor power tool companies.
Milwaukee sent over these tools for us to work with and after a few weeks we are sold! The blower is lightweight, fires up immediately, and delivers a ton of power. The hedge trimmer chopped everything we threw at it including some shrub and tree trimming, and the string trimmer performed flawlessly. This was the first set of OPE tools for Milwaukee and they came out of the gate with a few winners. We can see these tools being refined even more, but for now they are a great compliment to anyone who is already invested in the M18 platform and has yard work to do.
Here are some videos straight from Milwaukee product managers about their new tools.
Check back in a few months for more information regarding the release of these new outdoor tools.