Setting up proper jobsite lighting is the most underrated aspect of a work area. Milwaukee Tool knows that the trades are often working in dark areas such as basements, utility closets, and under sinks. So, they've designed the new Milwaukee Tool M18 Packout 3000 Lumens LED Light with Built-In Charger, to be your new jobsite companion.
Milwaukee Tool has a slew of LED lighting solutions, from their small but mighty headlamps to their MX Fuel lighting solutions. But, the new Packout LED light is a portable solution that can also keep your batteries, phones, or computers charged, so you don't have to leave your work area.
3,000 Lumens
There are 3 rotating LED light sources on this unit that provide up to 3,000 lumens of light. That is more than enough light to illuminate the darkest of work areas.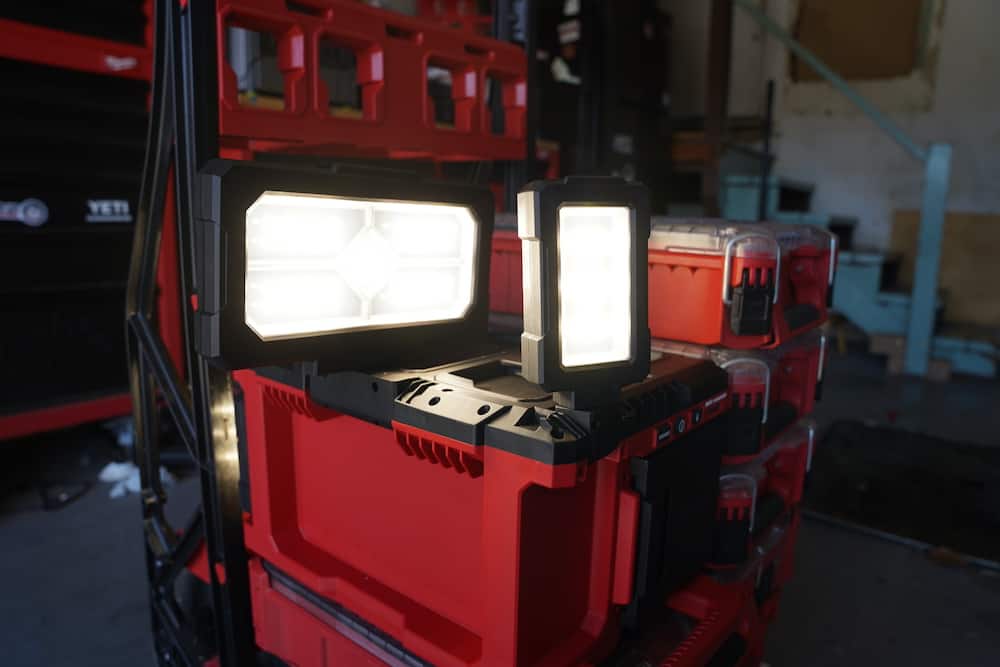 The three lights allow for maximum customization and direction, without blowing out an entire area.
The Trueview high-definition lights provide a clear full spectrum of colors, which is vitally important for electricians when they need to be 100% accurate.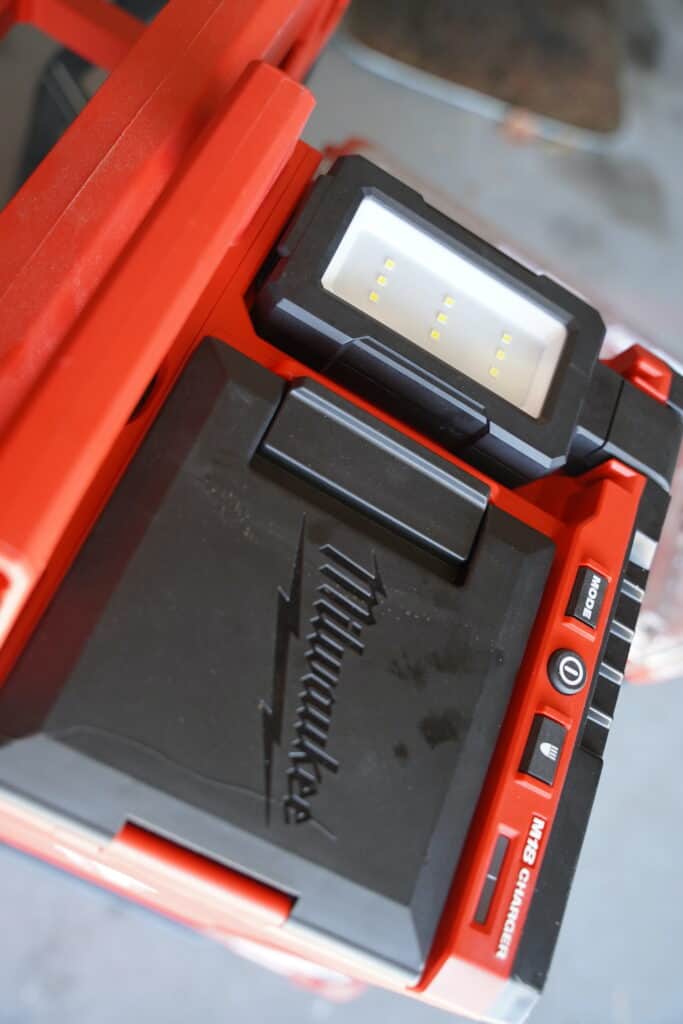 You are looking at about 31 hours of runtime from one 5.0 Ah M18 battery.
Portable Charger
It's annoying to transport an additional piece of gear like a charger to your work space, but with this light and charger in one, you stay powered up all day without having to sort out another piece of equipment.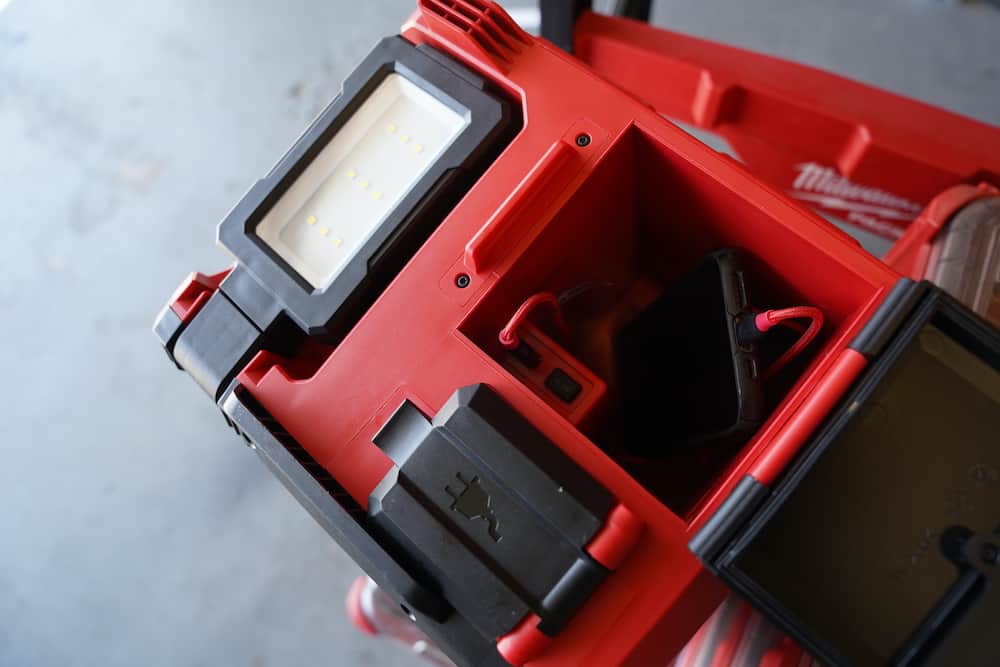 The 2.1 amp USB outlet is a bit more than your standard USB, so it can quickly charge your phone or device. It will also keep it topped off throughout the day when plugged in. Again, another gear saving feature which frees you up from bring a power bank or locating a wall outlet for a phone charger.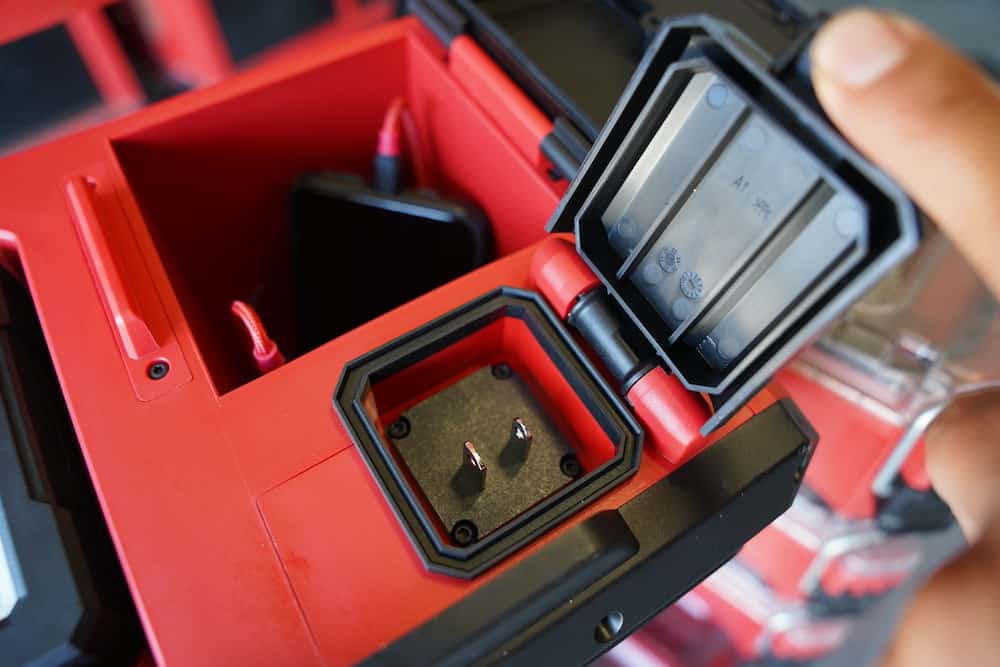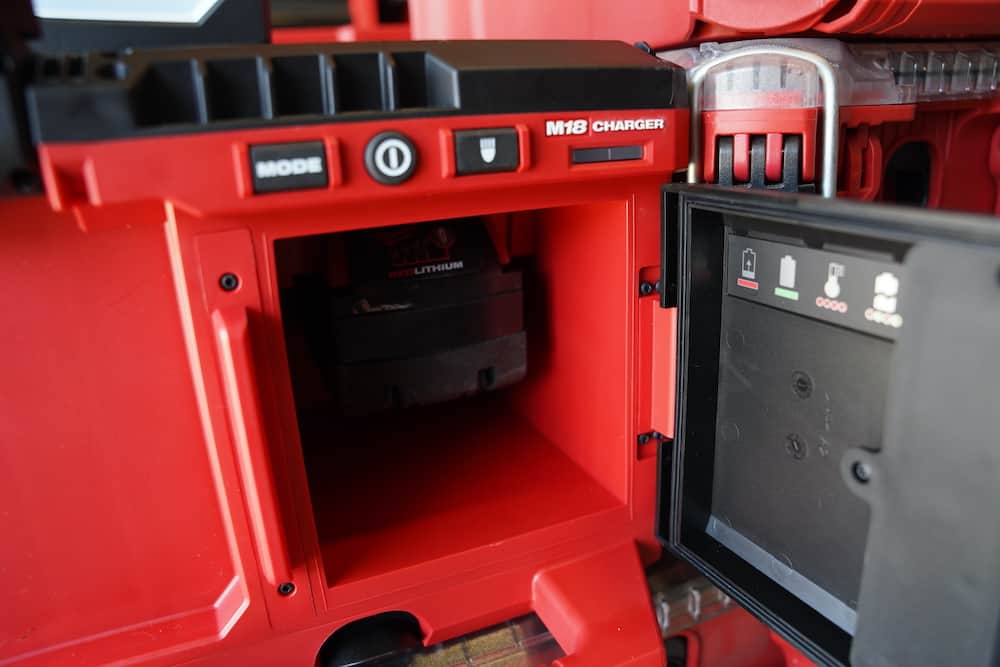 Usability
In addition to electricians and plumbers, I think this tool will be extremely useful for mechanics, who are always seeking a lighting solution for working underneath a vehicle.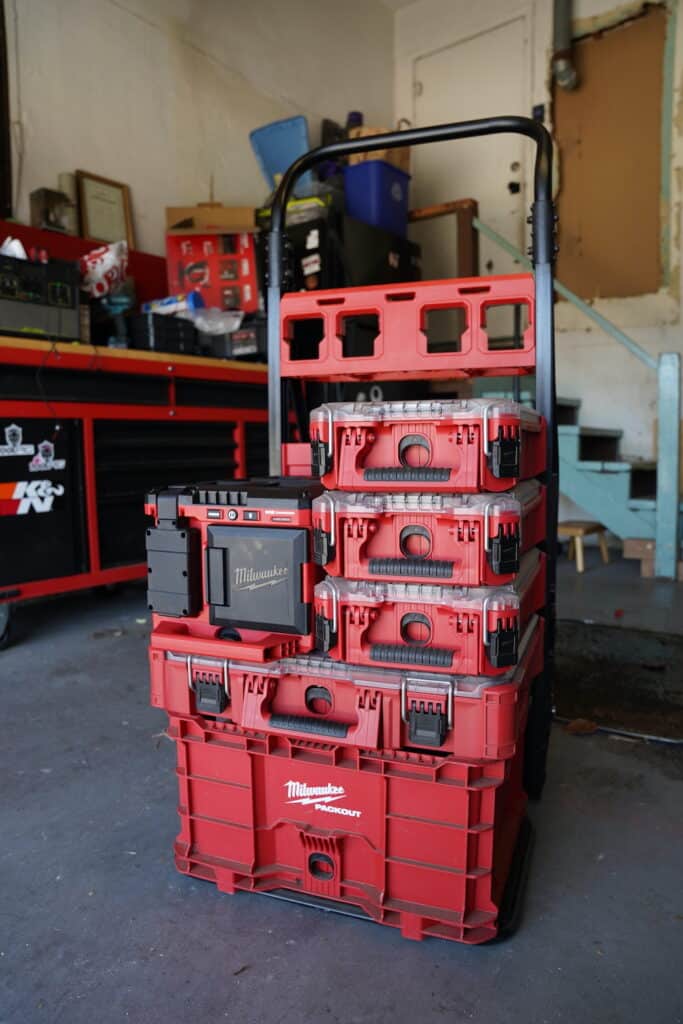 Carpenters and contract will also find this lighting solution useful for extended work in dark basements and attics.
The Milwaukee Tool M18 Packout 3000 Lumens LED Light and Charger is available now from Home Depot for $199.