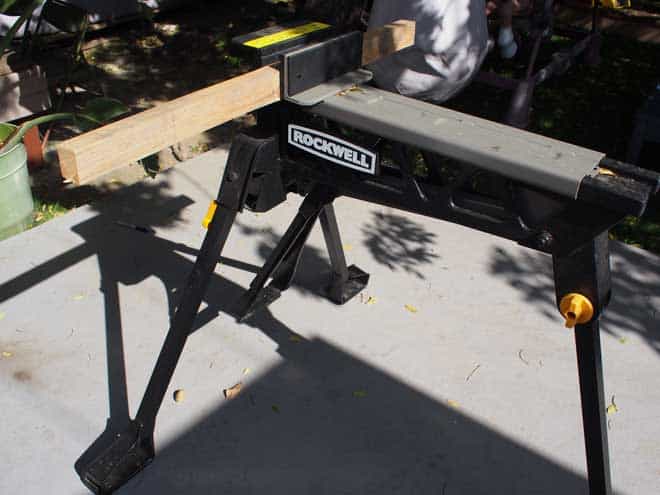 We've got a small outdoor work space and make use of saw horses for just about every project. We've built our own, but after getting a Jawhorse we're smitten. The usability of the Jawhorse is awesome and it's small footprint and stable base make it a must have in any workshop.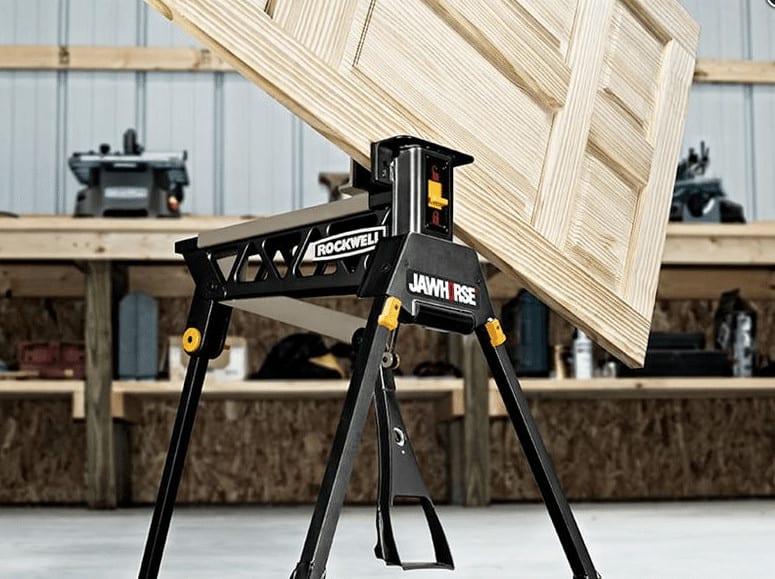 It doesn't look like a traditional saw horse as it only stands on three legs but it is just as solid. The legs easily fold up for storage or portability and the foot activated pedal is a great hands free way to tighten and loosen the Jawhorse.
The sliding clamp is EVERYTHING! We've used this to hold 2x4s, 6x6s, skate decks and more. It's like a built in vise/clamp onto a sawhorse. It can hold doors and full sheets of plywood!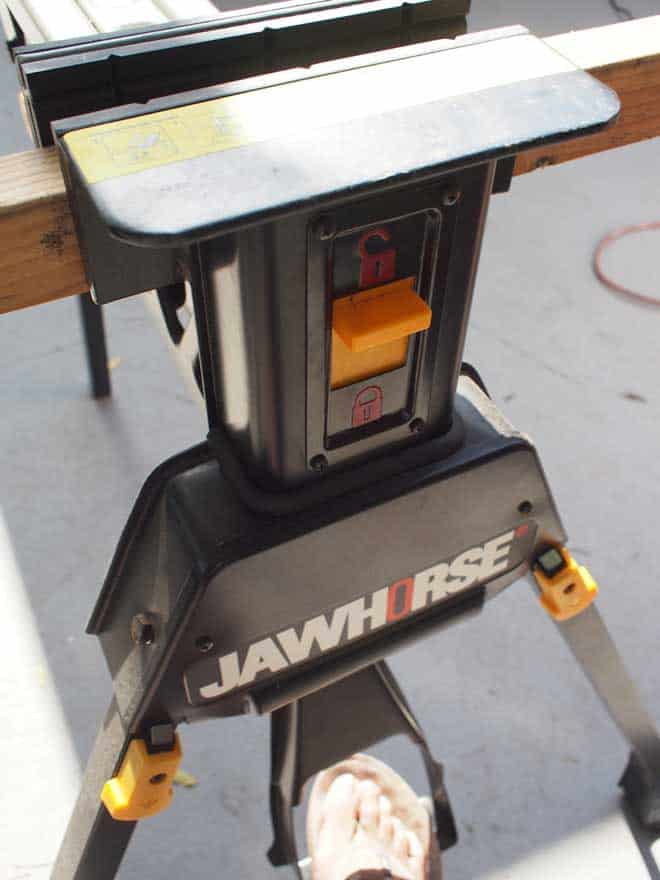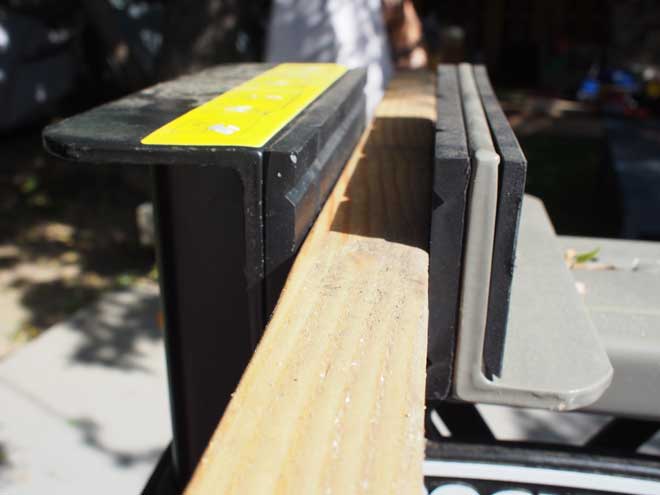 Here are more features:
Over 1 ton of maximum clamping force
Solid, all-steel construction provides rigidity and strength for the toughest job demands
Foot pedal lever creates extreme, hands-free clamping force
Portable folding design for space-saving storage
Integrated roller for easy transportation
It's available for $149.96 on the Rockwell website.