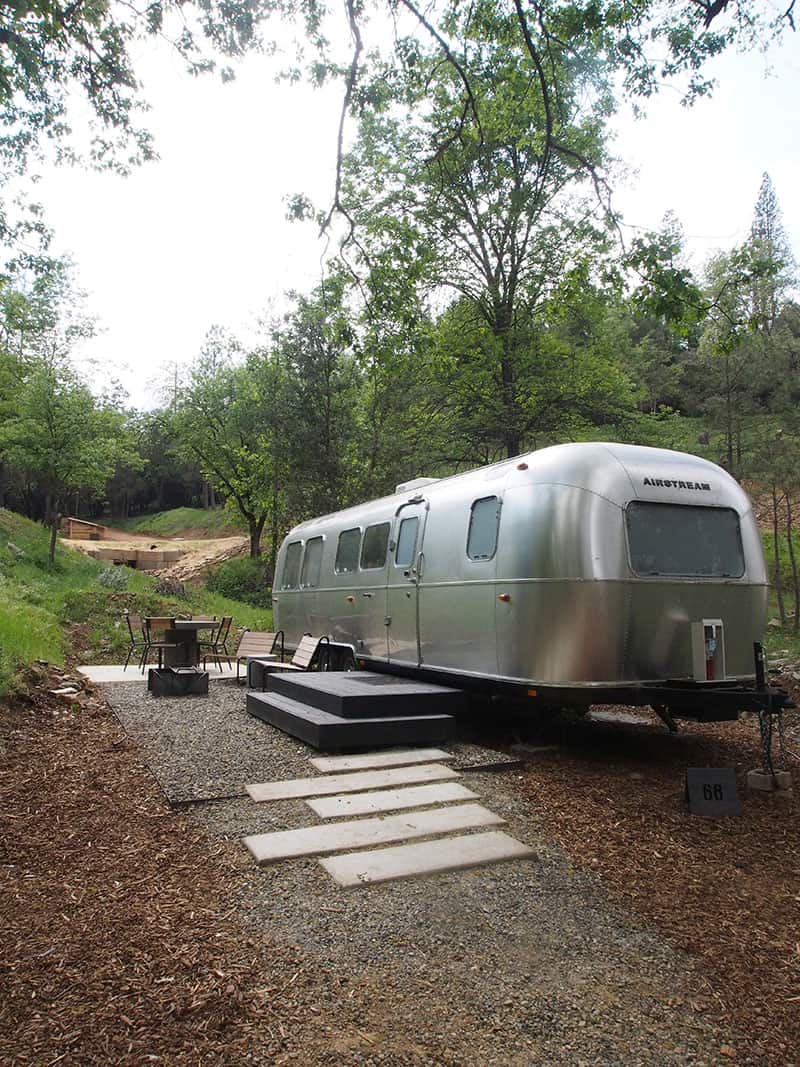 Yosemite National Park is one of the most spectacular natural wonders you will ever see. Which is why they receive 4 million visitors per year from around the world. Accommodations in the park are often limited and crowded, but with the recent opening of Autocamp Yosemite, you can experience the thrill of trailer life without having to do any towing or setup.
Two weeks ago I joined Nissan and Airstream at a towing event, where they demonstrated the trailering capabilities of their SUV and truck lineup. They invited us to stay at the newly opened Autocamp Yosemite, which was an amazing experience.
I grew up going on road trips with my family in our Growler RV and Silver Streak trailer, and have dreams of continuing that tradition with my own family. But trailers are expensive and we don't have the room to store one at our house. So the next best thing is staying in a luxe Airstream at Autocamp Yosemite.
Airstream Experience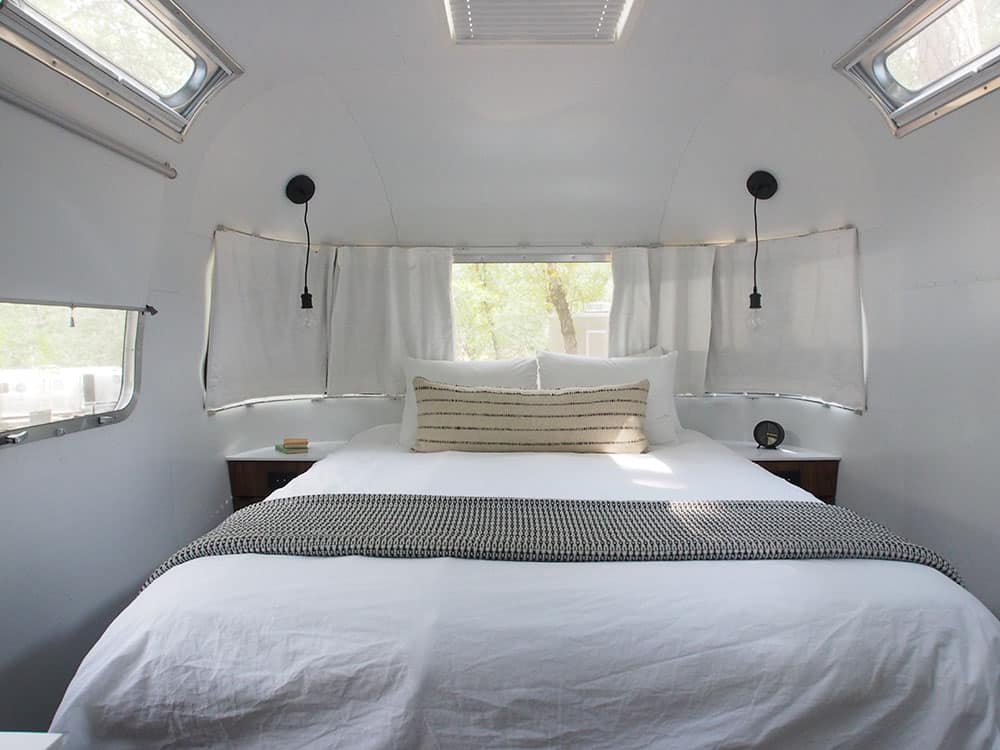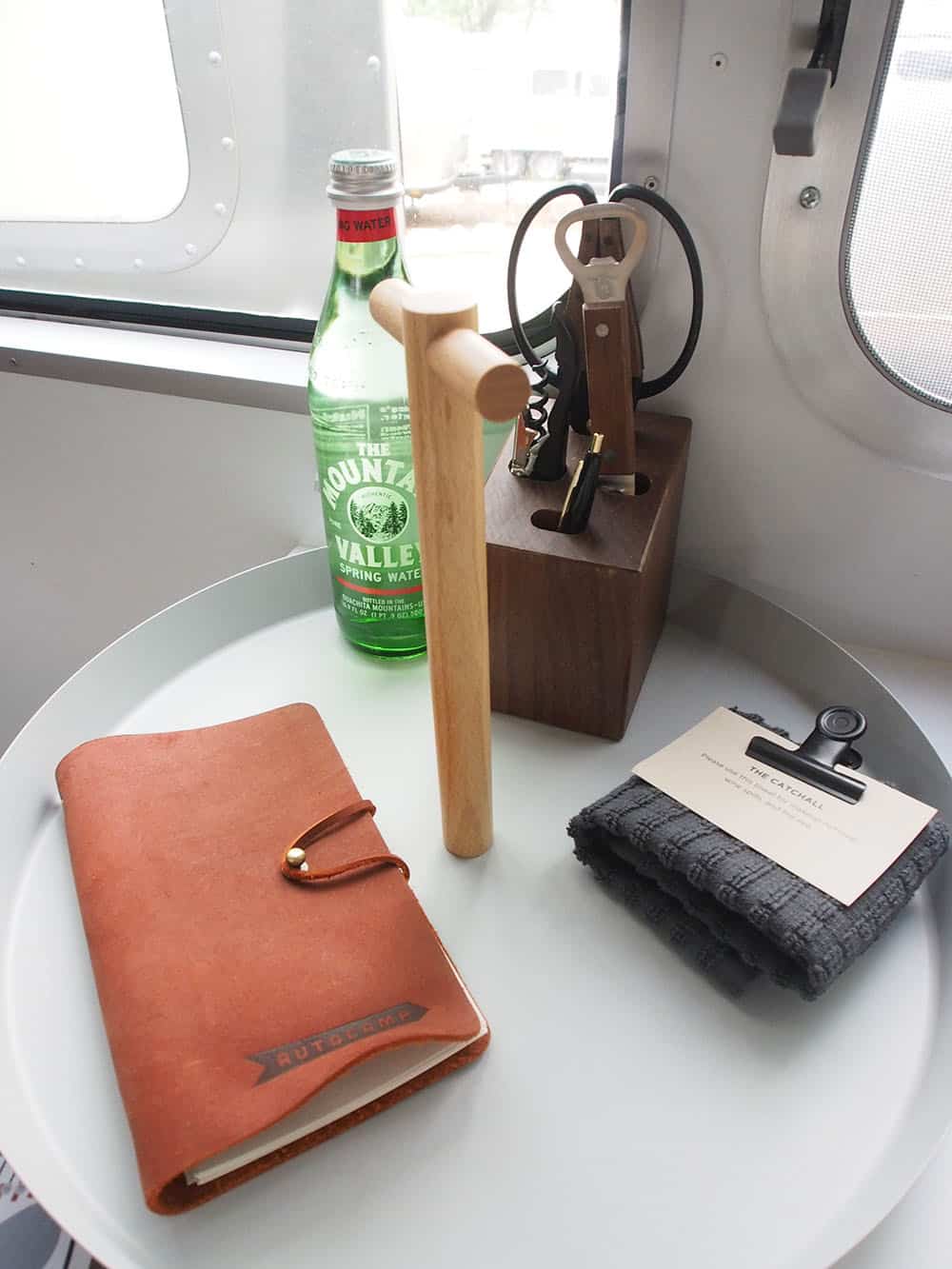 The Autocamp Airstreams aren't just any old restored Airstream trailers. They have been completely gutted and built up as modern homes. From the spacious bathroom through the open living space and into the well-appointed bedroom, the Autocamp Airstreams are unlike any trailer you've ever stayed in. You could call it glamping, but staying at Autocamp is truly like staying in a very upscale RV park, but with the best campsite and amenities you could imagine.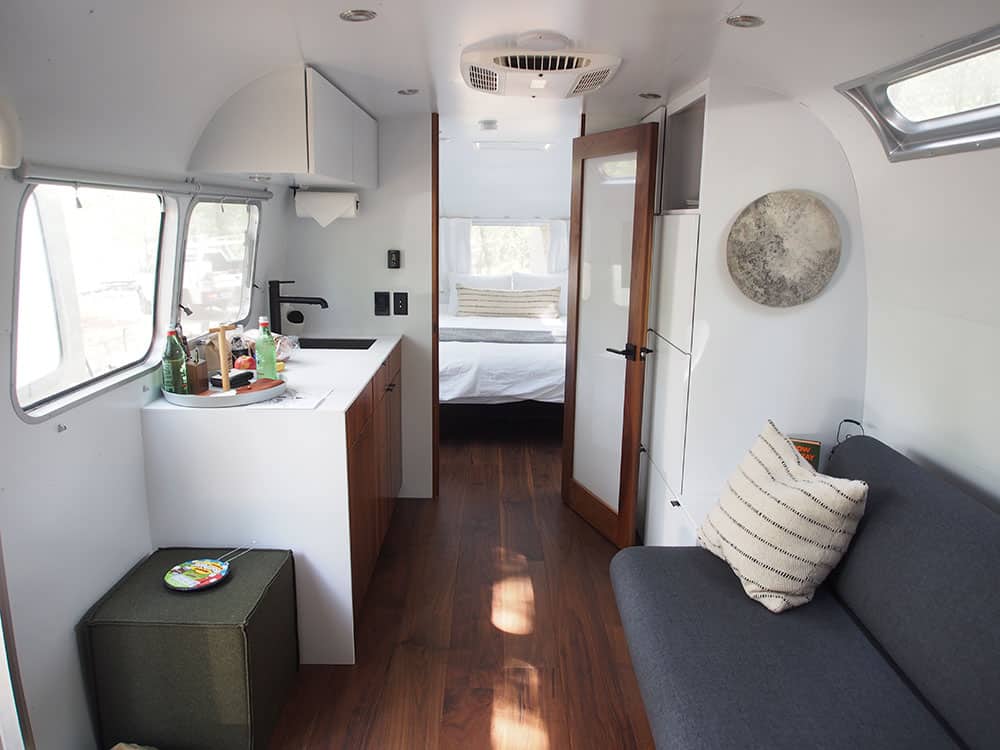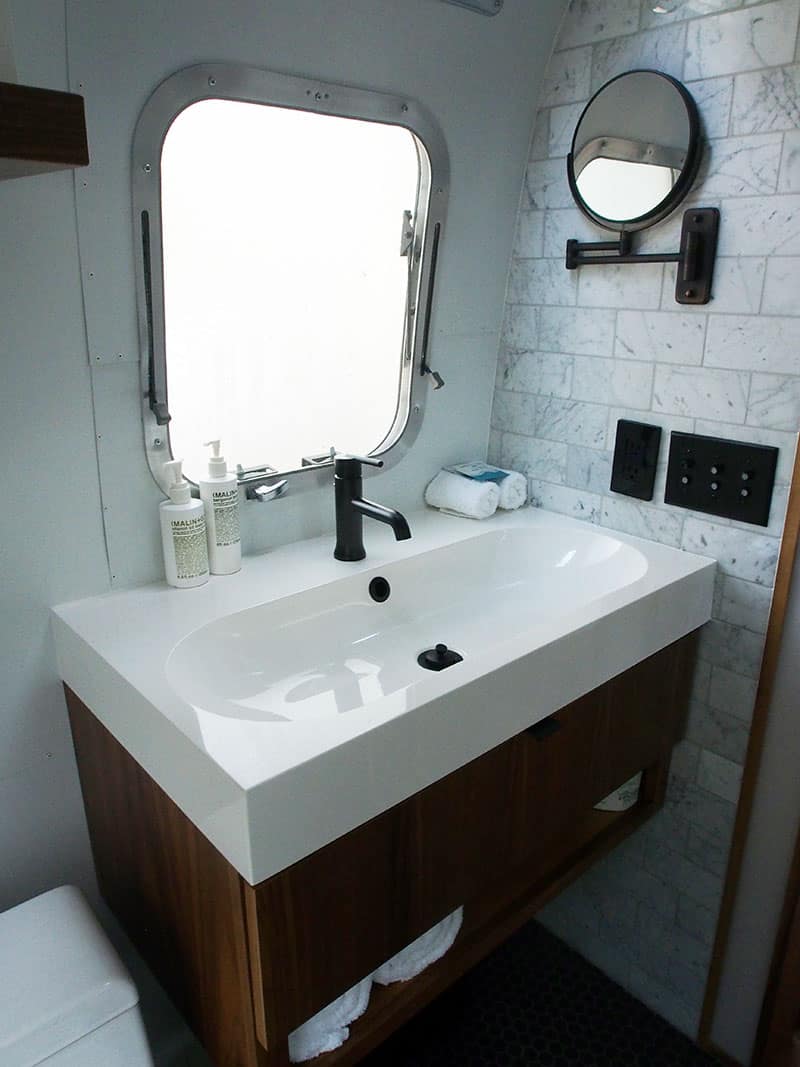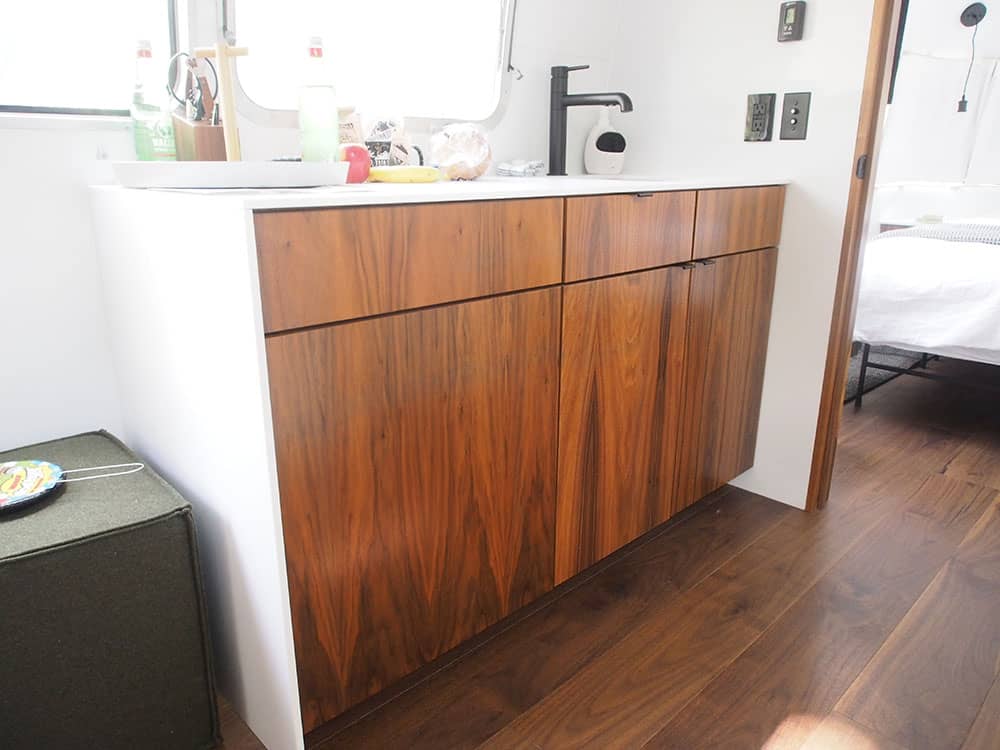 Beyond the comfortable Airstreams, there is a modern clubhouse that features a pool and common gathering places to connect with fellow campers. Unfortunately, the clubhouse at Yosemite was still under construction, but I could see it taking shape and it will make an incredible addition to the campgrounds.
Autocamp Activities
In addition to the Airstreams, there are larger tiny home types of accommodations that are handicap accessible and situated near the main entrance. There are also canvas tents next to some Airstreams which provide even more space and privacy for some campers. Every Airstream campsite was the same, but some more secluded spots really felt like you were camping alone in the forest.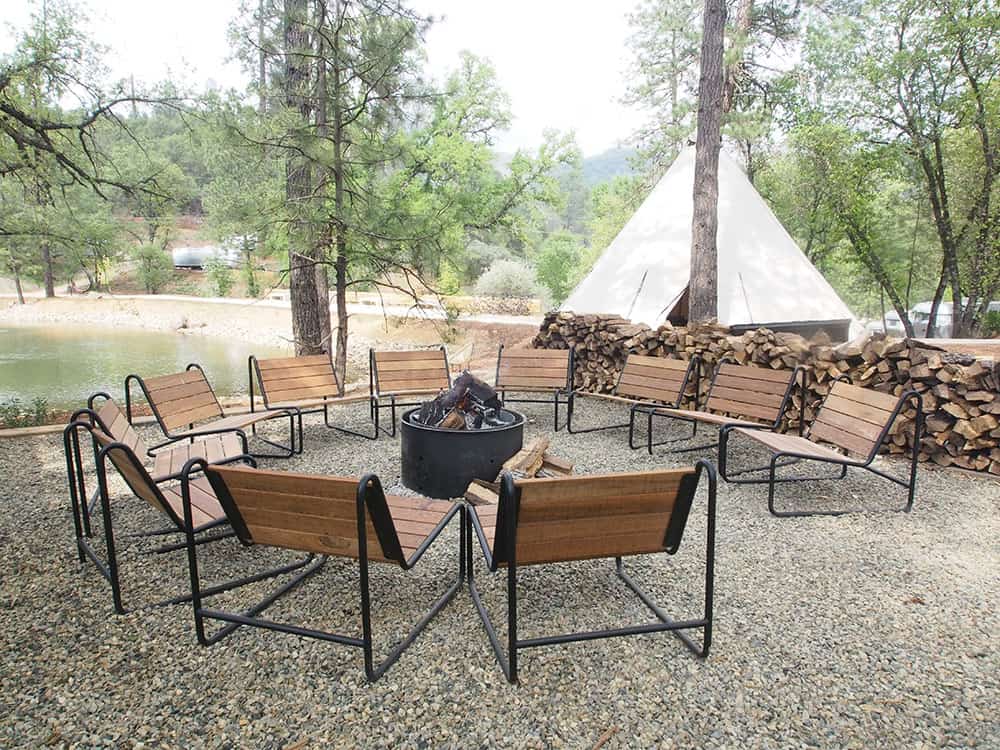 There are also two cabins setup that provided a bit more room than an Airstream, but still felt cozy. They each featured their own provide deck, swing, and fireplace area.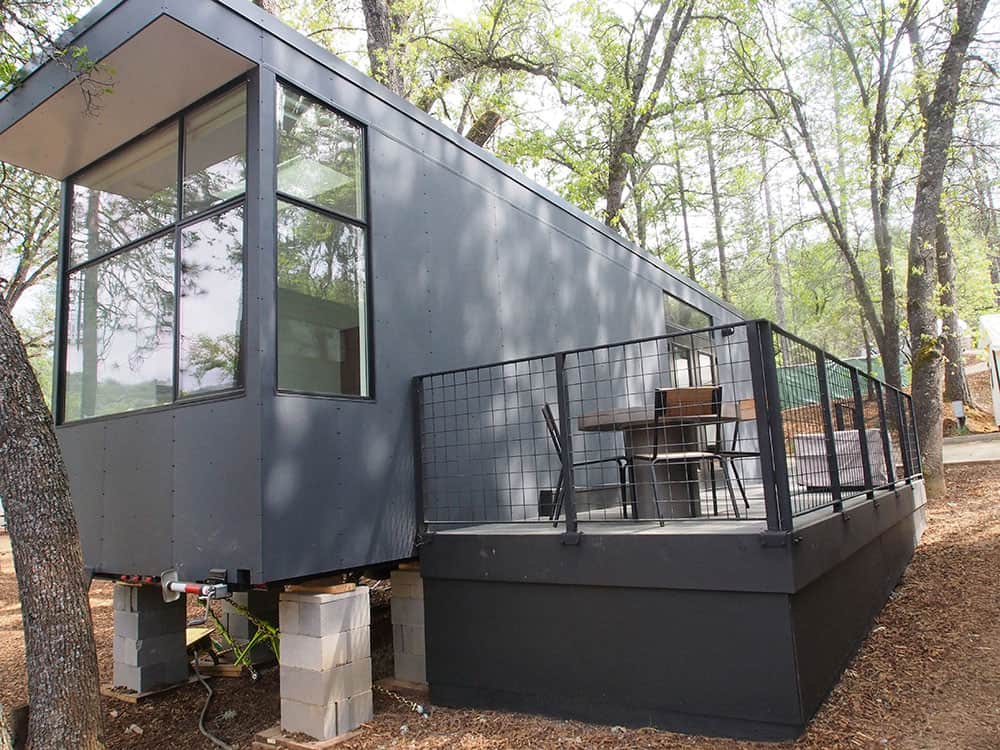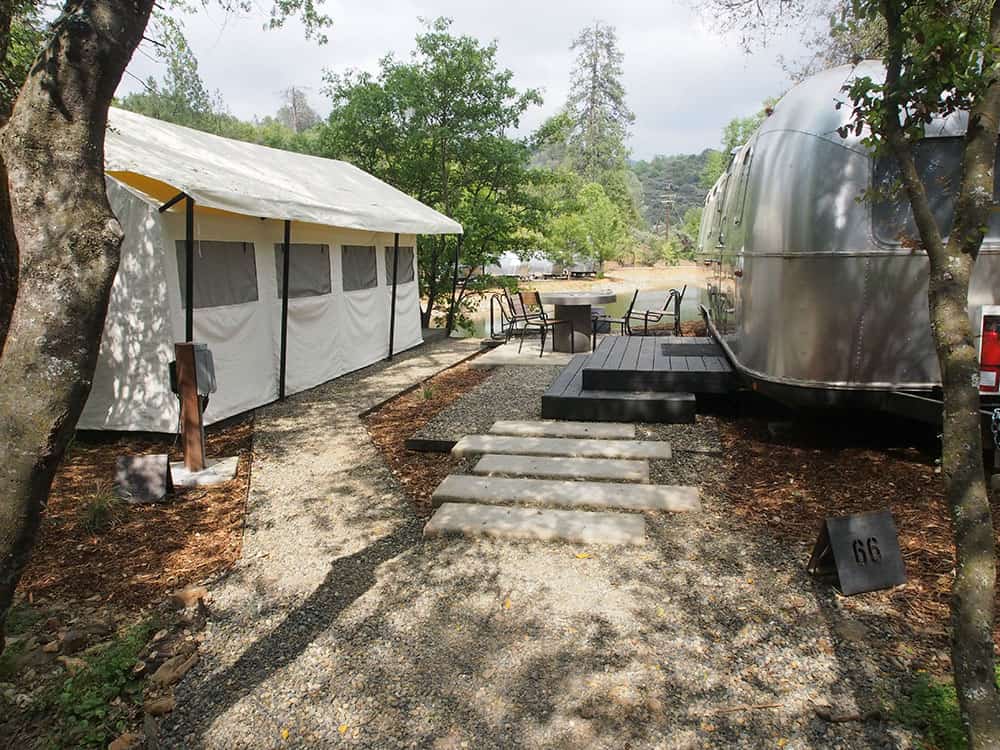 With a common fire pit, lake area, and bikes to rent, there is no shortage of opportunities to explore the area and mingle with fellow campers. But most visitors will be spending their days at Yosemite National Park which is only 20 minutes away. The town of Mariposa is also not far and they have full-service restaurants and grocery stores, so you can get whatever supplies you need before heading to camp.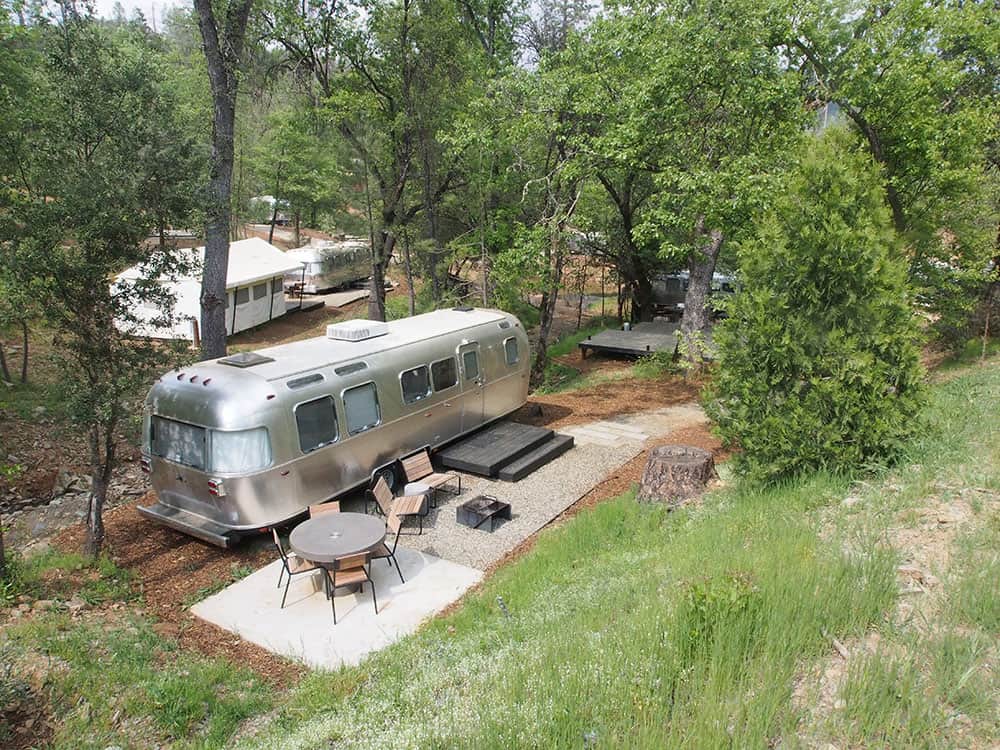 I'm looking forward to a return visit as well as checking at the Autocamp locations in Santa Barbara and Russian River. If you are seeking a getaway that gives you a taste of camping but without all the work, then I definitely recommend you consider Autocamp Yosemite for your next trip.