This is a sponsored post written by me on behalf of Plasti Dip. All opinions are 100% mine.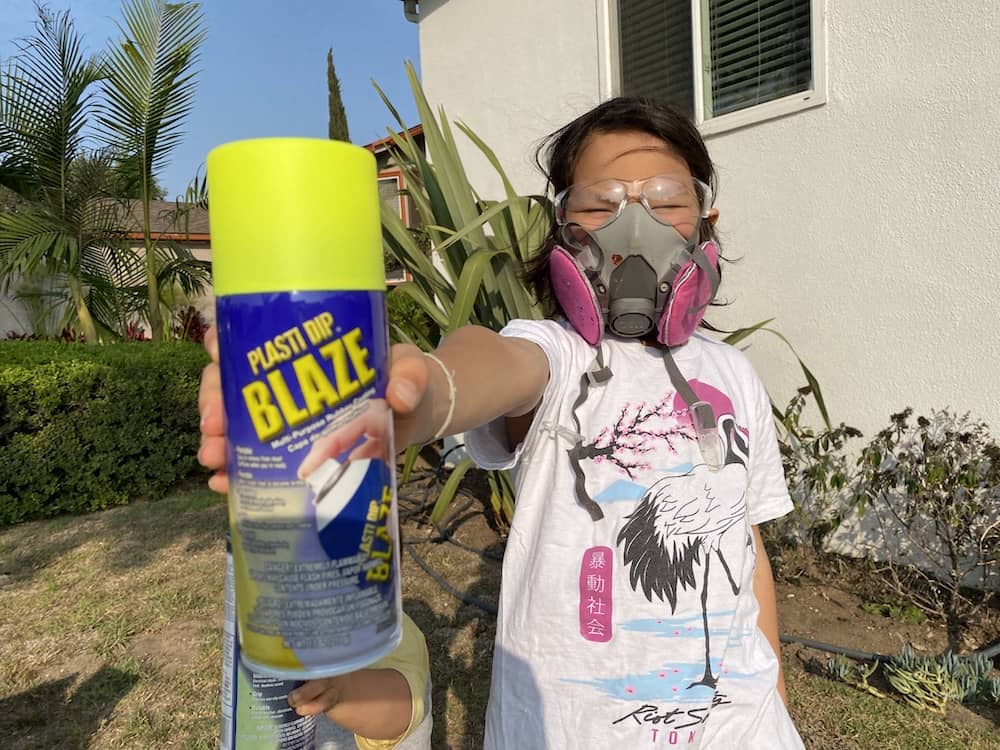 I've heard of Orginal Plasti Dip being used to color vehicle wheels and bumpers, but I never considered it for projects around the house–until now. Plasti Dip recently reached out to us to consider using their product for any household or kids projects we had, and we were happy to give it a try.
Our son has been wanting to paint his scooters which are scuffed up and rusted. They've faced years of abuse from he and his friends, as well as being left outside in all types of weather.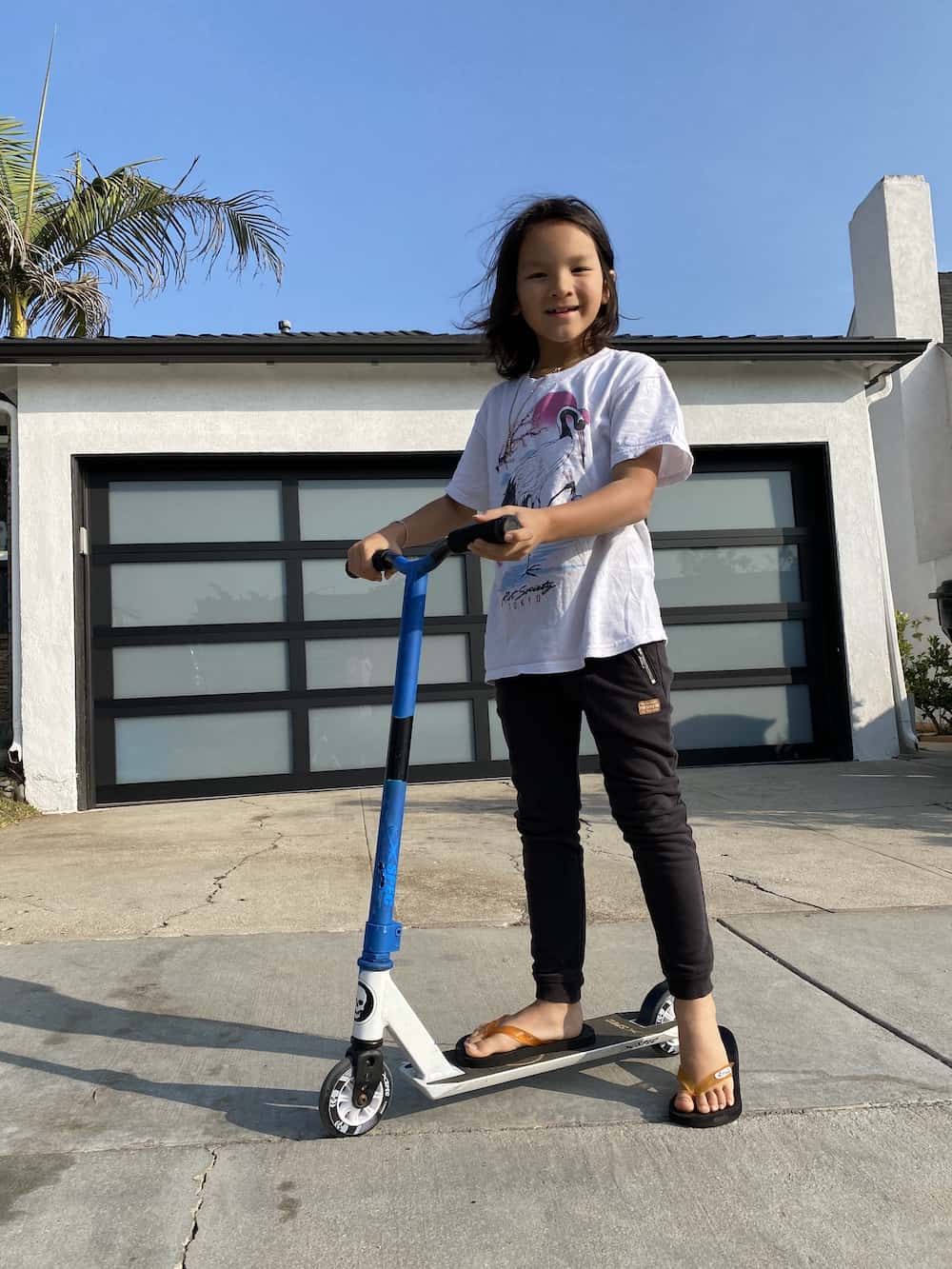 We've considered painting them, but that always felt so permanent. Original Plasti Dip became the best option. They come in a variety of fun colors and if our boys got bored with a color they could always peel it off and try something else.
Our son also has a set of tools that he keeps in his own drawer in our garage, but somehow his tools often make it back into my tool kit or get lost amongst his toys. He had the brilliant idea of spraying his tools with Plasti Dip to make them standout in the dark drawers and more fun to use.
Plasti Dip Scooter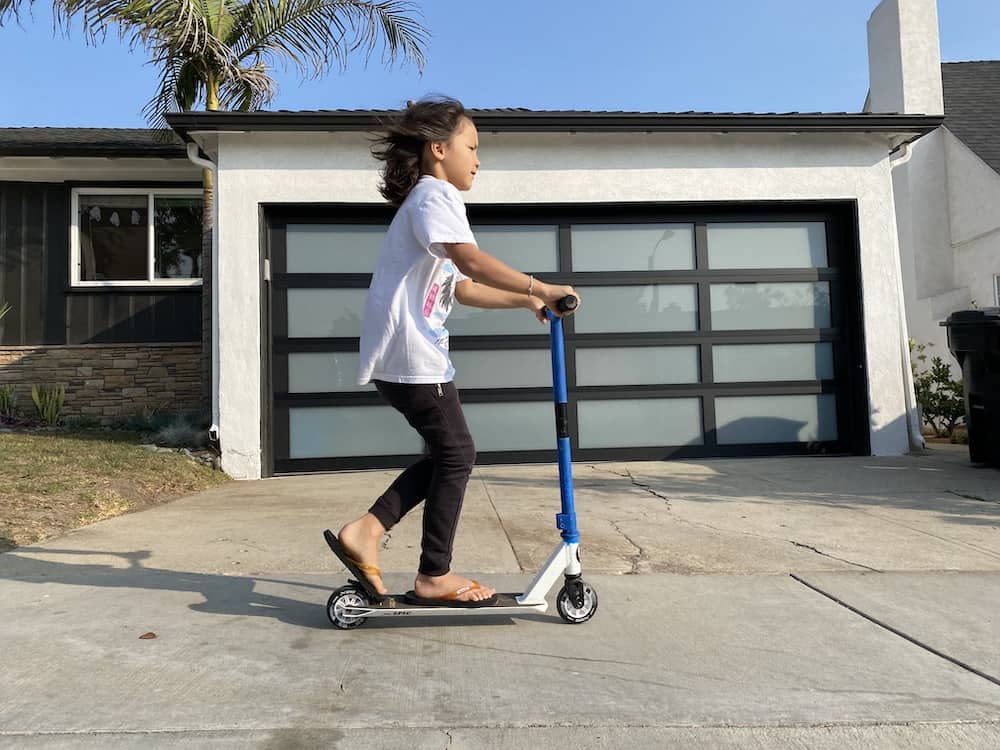 Every scooter at our house gets used A LOT. From the skate ramp to the stairs, our micro minis and razor scooters have held up to years of use.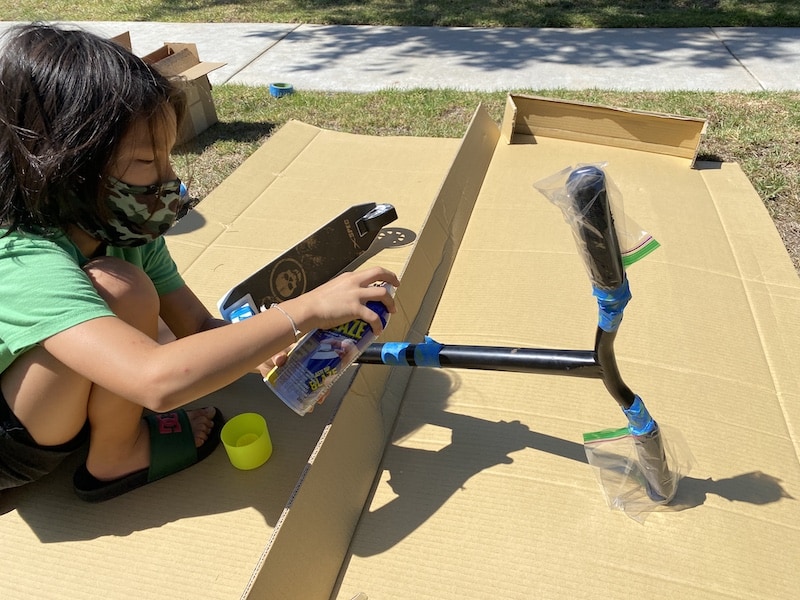 Our son is now at the age where he wants to customize his scooters and he's always talked about painting them. Plasti Dip seemed like the ideal solution as it wasn't permanent and came in a variety of fun colors for him to choose from.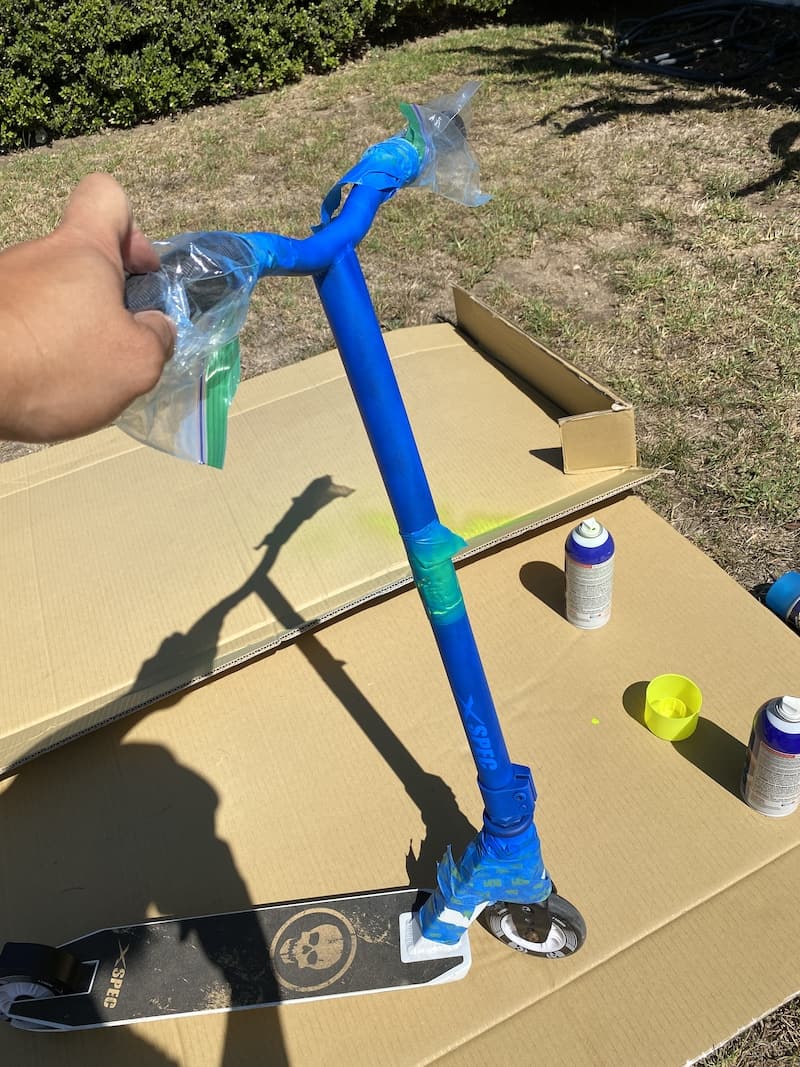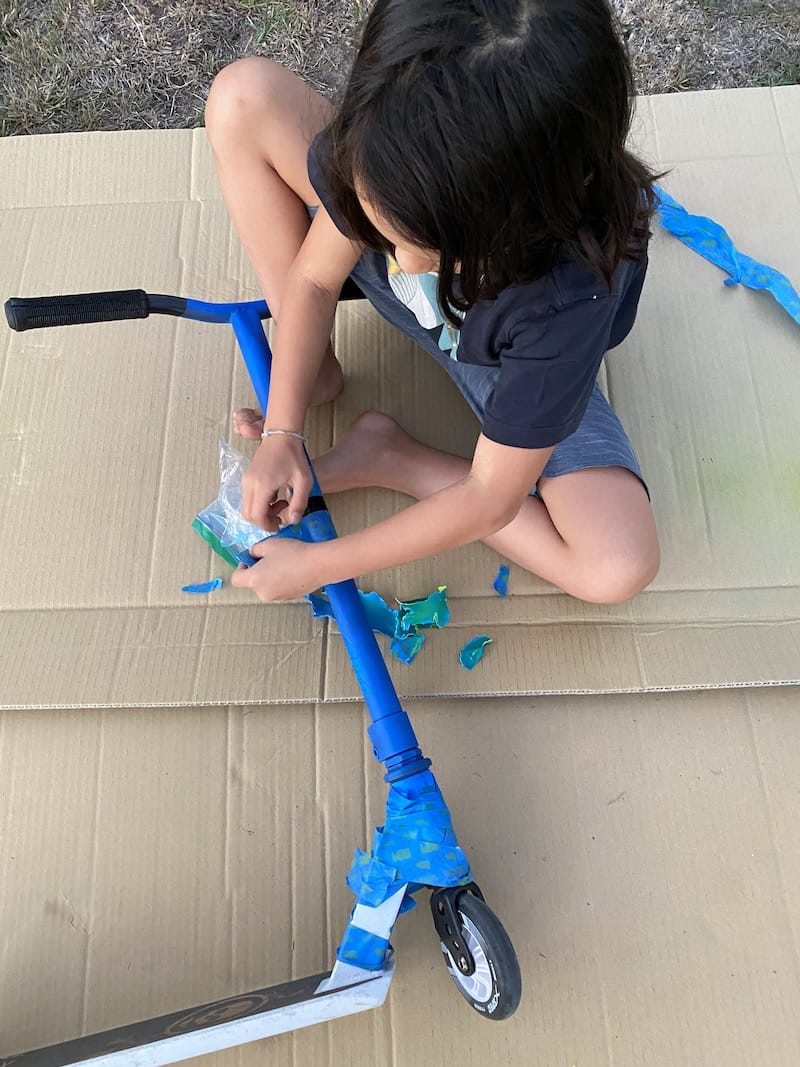 He went with a royal blue for his black scooter and couldn't be happier. For his plain silver scooter he chose a hot pink. His collection of scooters is now the most colorful on the block and it's easy to spot him at the skate park.
Plasti Dip Tools
Our next Plasti Dip project was painting some tools. After having so much fun painting his scooters with Plasti Dip, he was excited about using the Plasti Dip and Plasti Dip Glow to paint some of his favorite tools.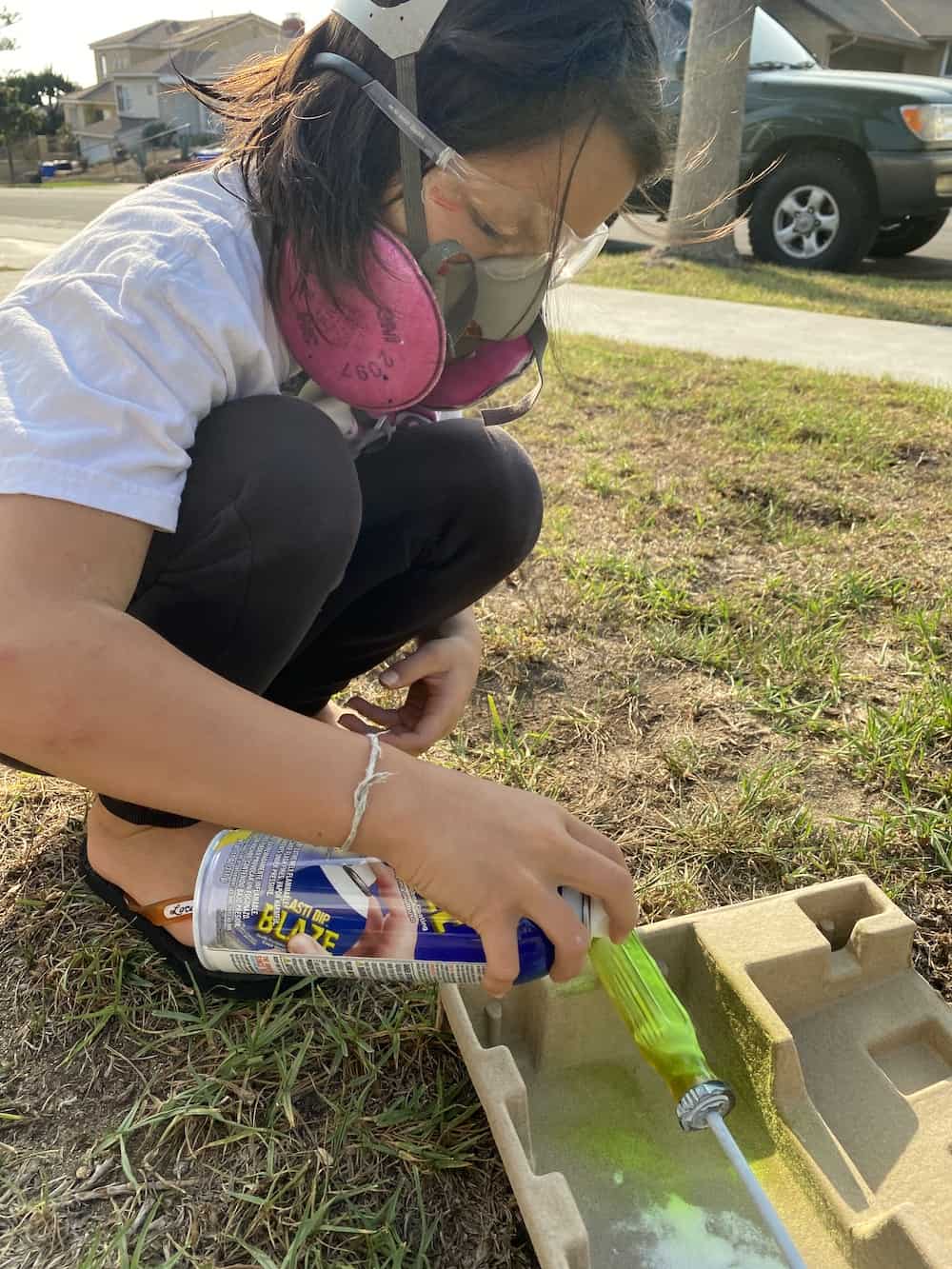 Pink Plasti Dip brightened up some rusty Channellocks, but he also loved using the white and yellow Plasti Dip on some screwdrivers.
In addition to the fun color, the Plasti Dip texture made for a nice grip on the tools.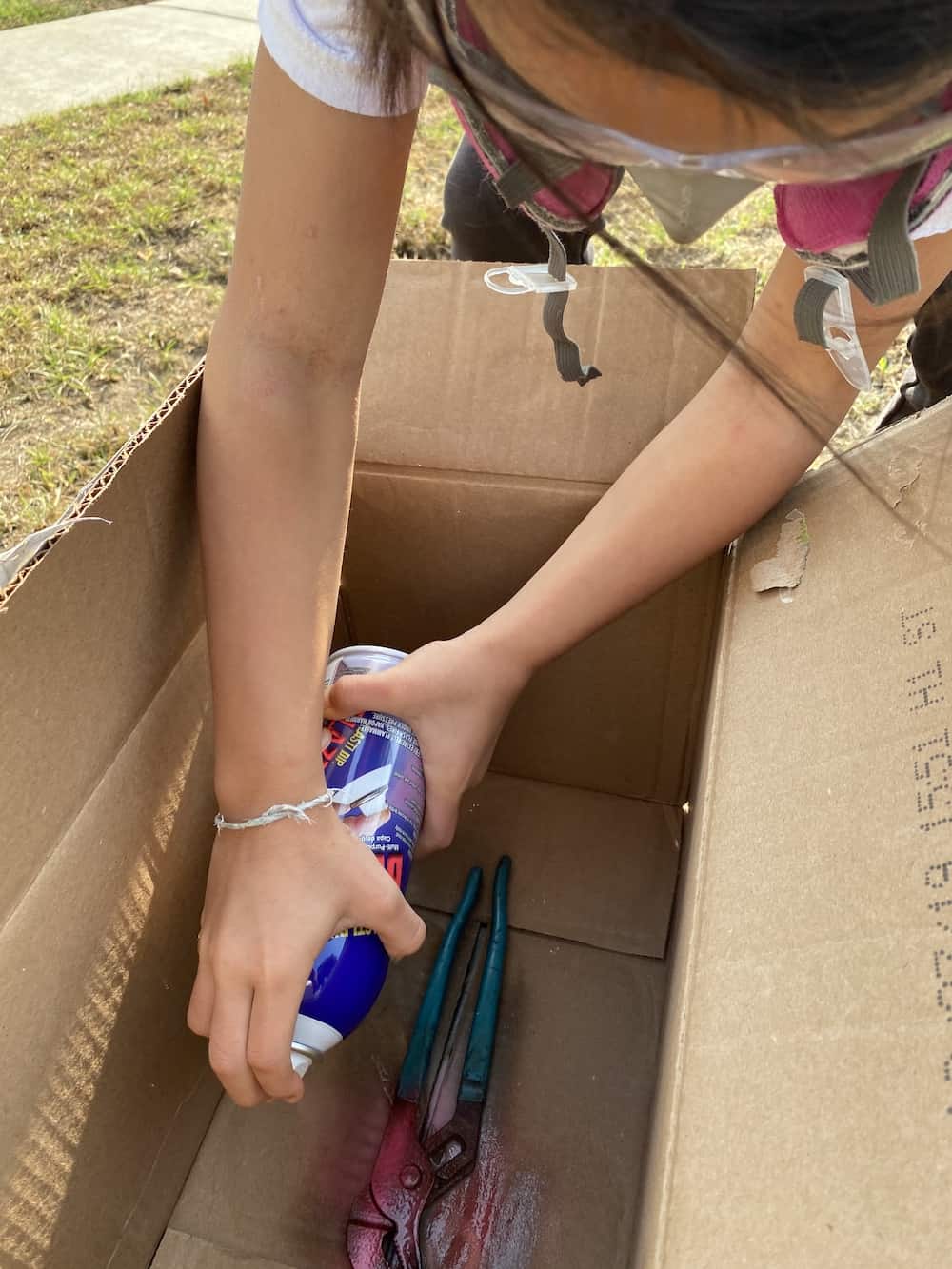 Our sons favorite Plasti Dip tool was his wrench that he painted with glow-in-the-dark Plasti Dip. It dries a cloudy clear color and when the lights are off it makes anything glow in that eerie green color.
It's tough to photograph the Glow Plasti Dip, but it's been really fun to think of all the other toys and decorations that we can Plasti Dip for Halloween.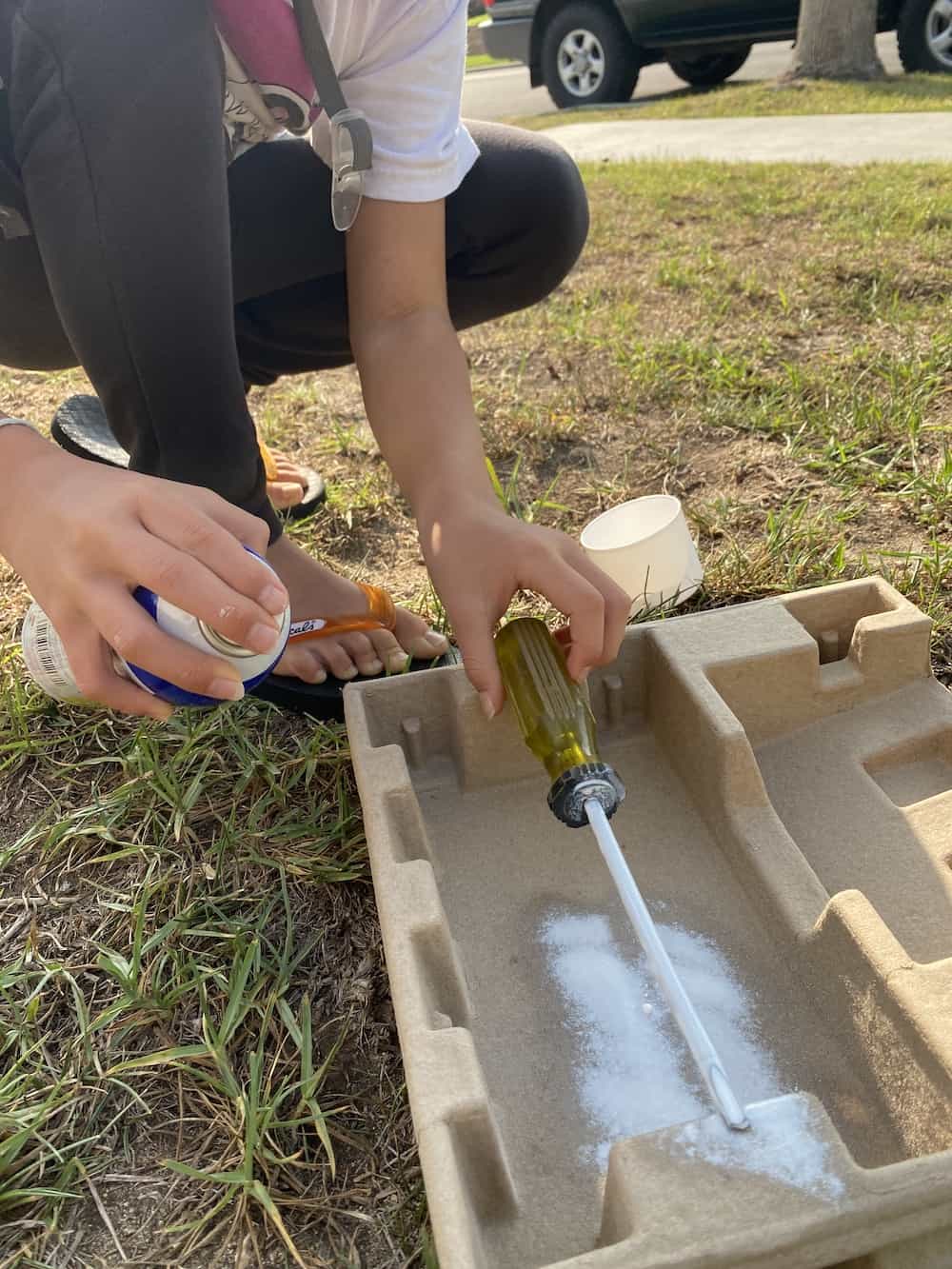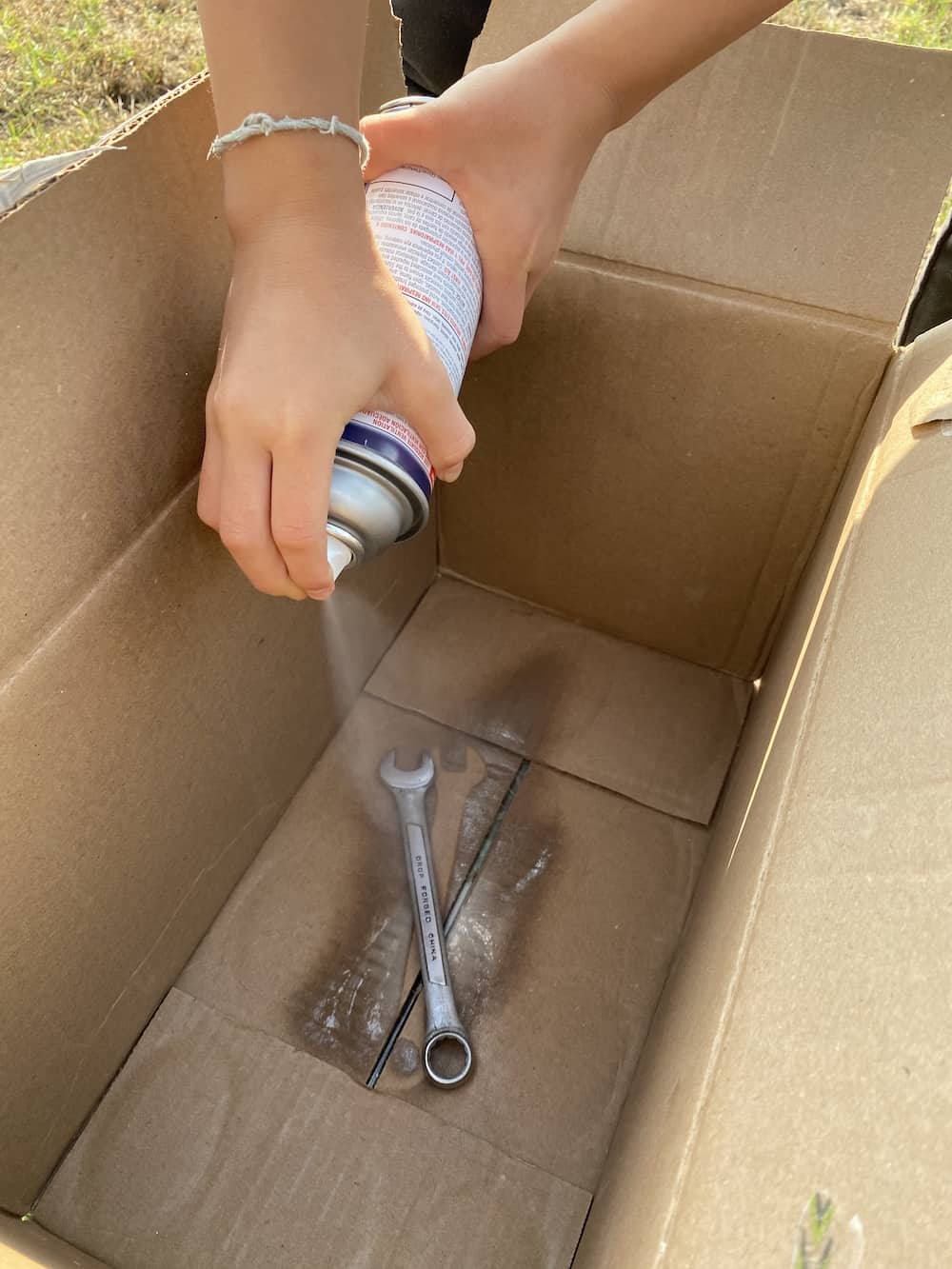 I'm tempted to Plasti Dip Glow a Halloween mask and display it somewhere in the house for an unsuspecting child to discover at night. But, then I'd have to deal with the nightmares, so I'll have to save this prank for when the kids are older.
The next time you are planning a paint project around your house, consider Original Plasti Dip as an alternative. You'll love the fact that it isn't permanent and the more coats you put on, the easier it is to take off.