The choice of EVs is staggering, but make sure you include the Polestar 2 among your final choices.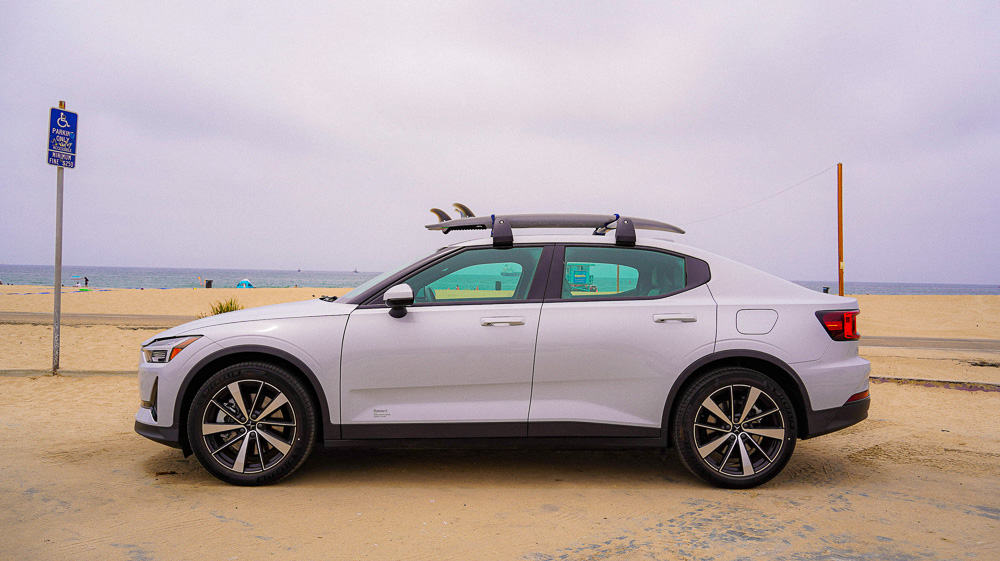 I spent a few days driving the Polestar 2 around Los Angeles–running errands, taking the kids to school, and enjoying a surf session down in El Porto. I don't own an EV personally but the Polestar 2 has really proven to me why they are such a revelation.
Why an EV?
I've driven a few electric vehicles and I'm always amazed by the performance. The instant torque and power can be breathtaking and fun! But the real benefits include no more buying gas, lower maintenance costs, better for the environment, and NO MORE BUYING GAS!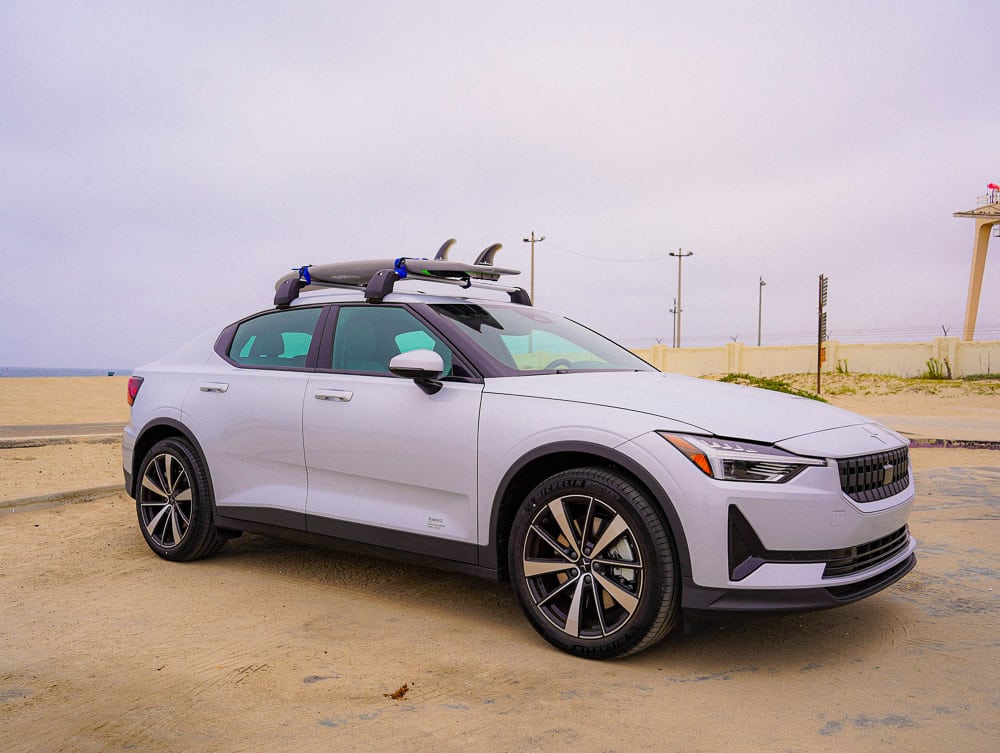 Why the Polestar 2?
There are now a ton of EVs to choose from and it seems more enter the market each month. There are a few exciting upstart EV manufacturers, but for me, I'm most comfortable with a brand that has a connection with a legacy company that has a history of building vehicles.
Polestar is a new electric car brand from Sweden. But they were previously owned by Volvo, which is known worldwide for producing quality vehicles. Polestar is now a stand-alone EV company that is currently listed on the NASDAQ as PSNY.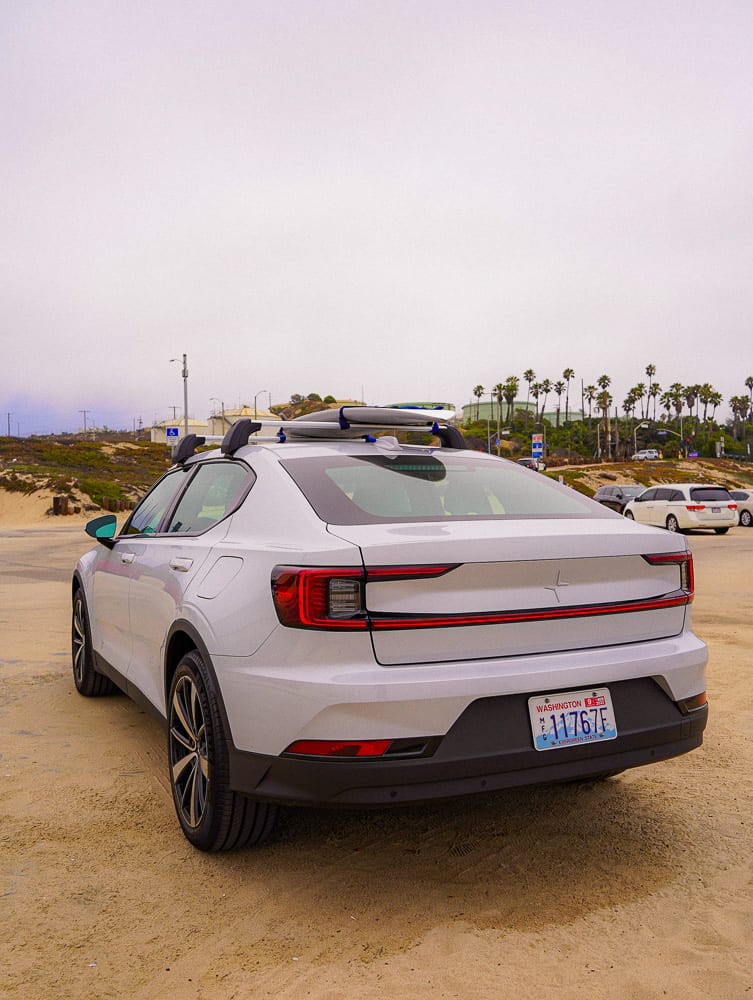 Polestar 2 Pricing and Details
The Polestar 2 is the second vehicle to be produced by Polestar. It's a 4-door fastback with a range of 260-270 miles per charge. There are two models available: the Long range Single motor ($48,400 USD / $53,950 CAD) and Long range Dual motor ($51,900 USD / $58,950 CAD).
Polestar 2 qualifies for the $7,500 federal electric vehicle tax credit in the U.S., bringing the starting price to $40,900 USD.
The single motor Polestar 2 that I've been driving produces 231 hp and 243 lb.-ft of torque, capable of 0-60 mph in 7.0 seconds. The two electric motors in the dual motor Polestar 2 produces 408 hp and 487 lb.-ft of torque, capable of 0-60 mph in 4.45 seconds, 0-100 mph in 10.76 seconds, and 1⁄4 mile in 12.76 seconds.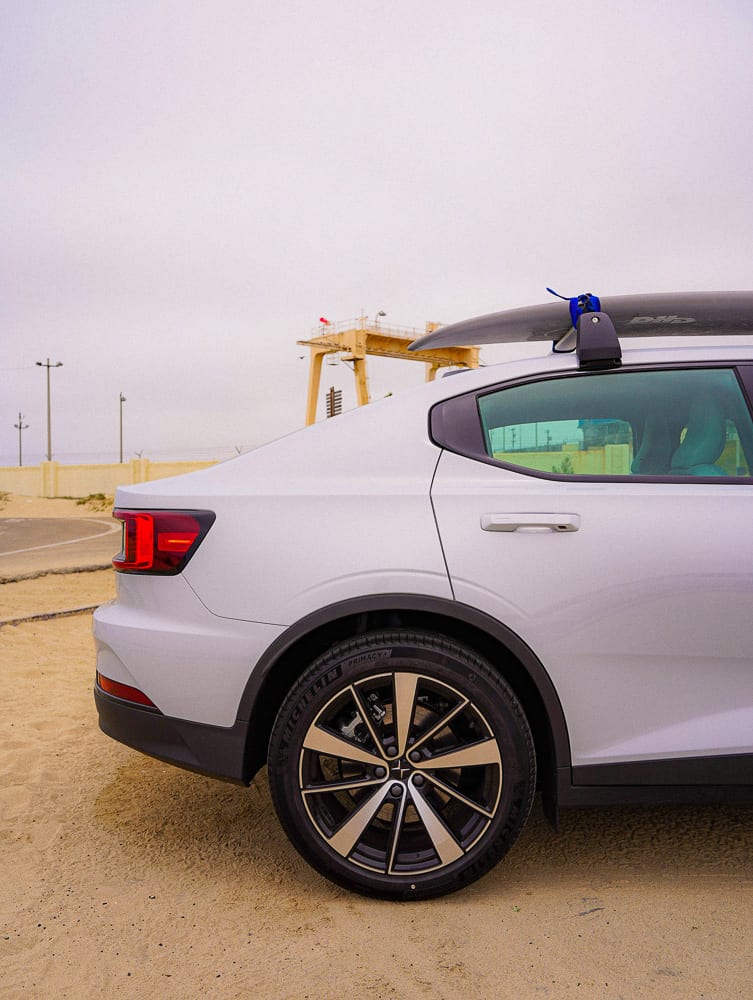 Each variant includes a 78-kWh battery capacity which features three EV charging levels: 1, 2, and DC fast charging. DC fast charging takes around 30 minutes for the bulk of a charge and a max charge speed of 155kW. A typical "level 2" home charger will take 8 hours from 0-100%.
Polestar 2 Driving Impressions
Time for the good stuff.
The Polestar 2 is packed with technology, but it's not overwhelming and the functionality is very intuitive. Even among standard vehicles, the controls have become unmanageable and you need training just to sort through everything–not so with the Polestar 2.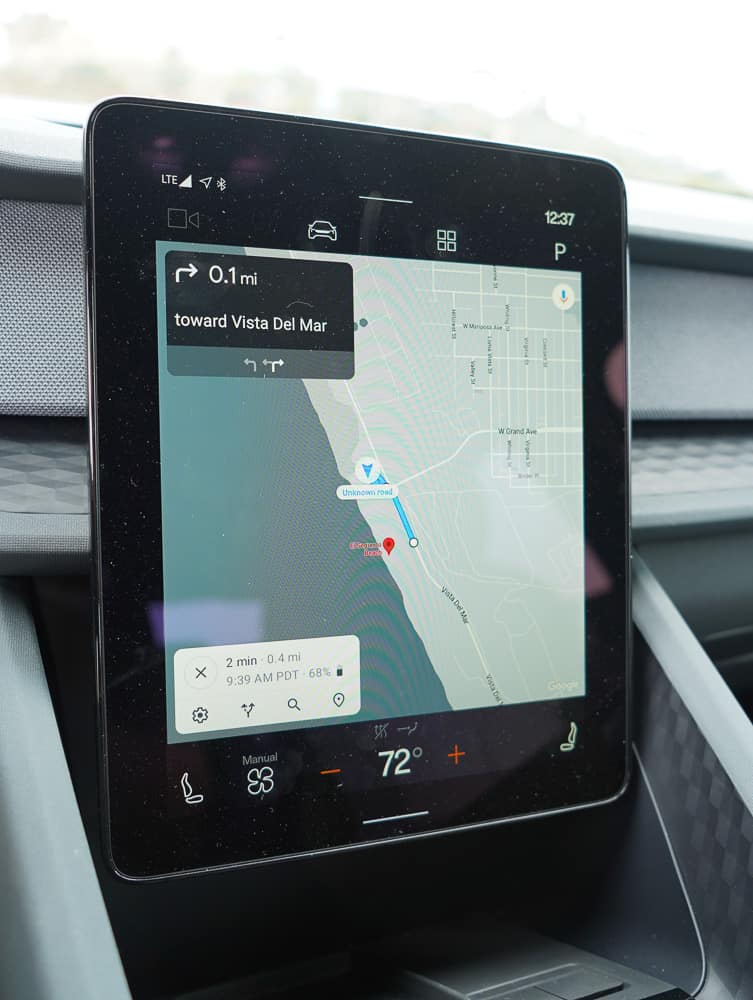 The large touchscreen is easy to navigate and snappily responsive. The onscreen icons are large and readable. The layout is straightforward and efficient. Similar to my first impression of this vehicle.
Most buyers will probably opt for the single motor Polestar 2 which is the model I drove. The lower cost and longer range are what is most important to me, so I'll happily give up a few seconds of performance which is already stunning.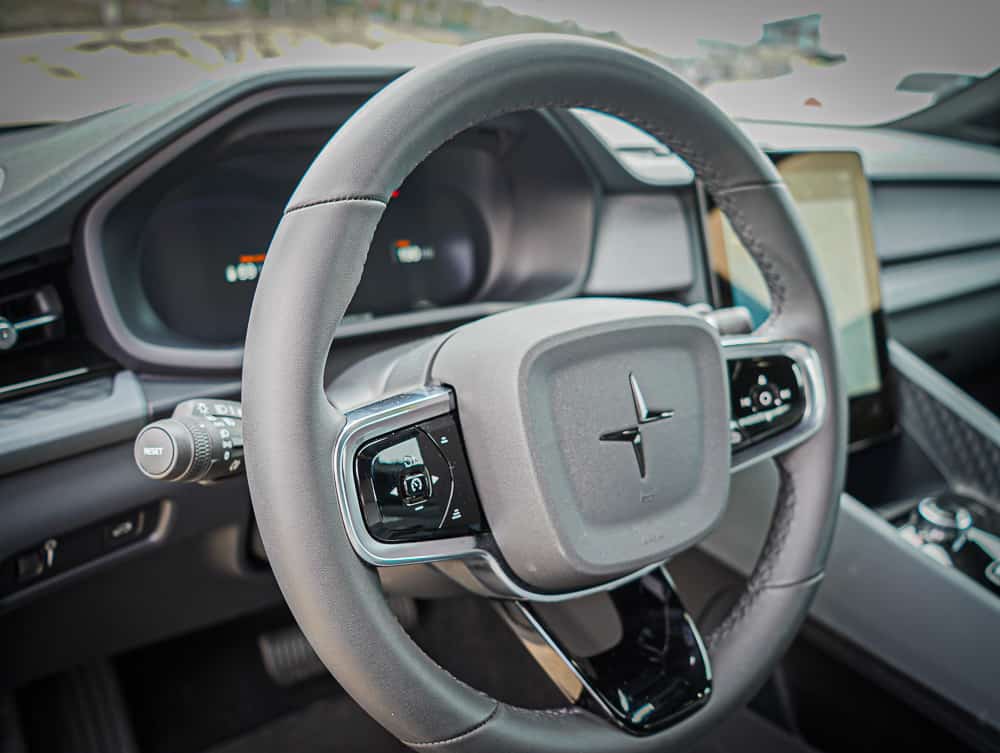 There is no need to mash the accelerator when merging from an on-ramp, but the power is there when you need it. Driving the Polestar 2 is sublimely effortless and makes navigating Los Angeles traffic somewhat enjoyable. The dimensions of the Polestar 2 are perfect for an active family of four. Everyone has plenty of room to spread out and the cargo space is ample for backpacks and gear, and you can still park the Polestar 2 anywhere including those notoriously tight spots in the Trade Joe's parking lots. But with a nice vehicle like this I'd rather walk a bit than risk a door ding.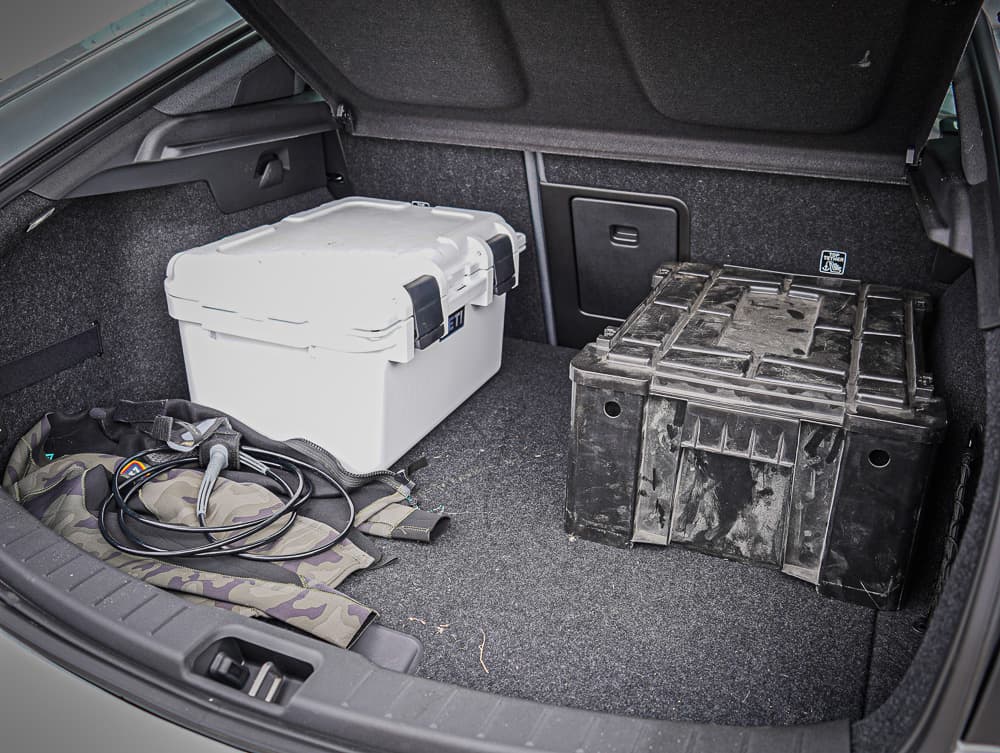 My Polestar 2 was equipped with a solid roof rack to strap my surfboard to. I didn't notice any rattle from the rack or any wind noise from my board. I imagine you could fit a Thule or Yakima cargo roof box with no issues, which adds to the utility of this vehicle.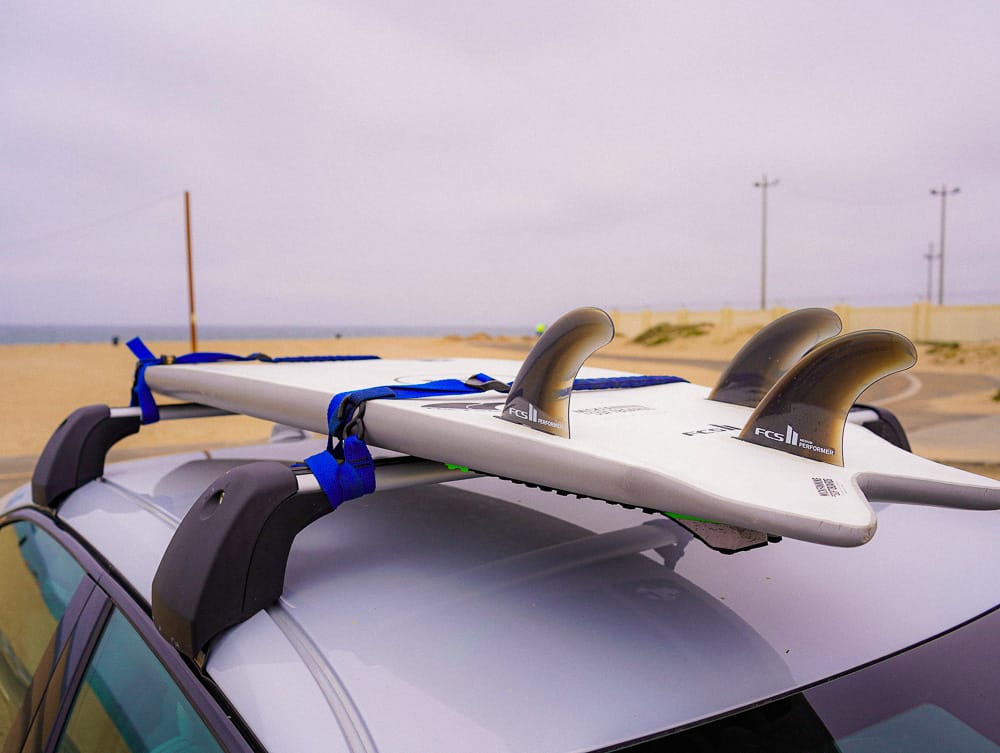 Polestar 2 Ownership Perks
Here are some important details regarding purchasing and owning a Polestar 2. After purchase support is essential to owning any vehicle and Polestar doesn't skimp on any benefits.
Polestar 2 owners enjoy two-years of free charging via Electrify America. The Polestar 2 also has in-vehicle charging timers, which let you schedule a charge when electricity costs are lower.
Polestar offers "Over the Air" updates for Polestar 2, eliminating the need to spend time and money driving to a Polestar Space, or retailer.
The brand also offers convenient home delivery and service programs – customers living within 150 miles of a Space can have a vehicle retrieved and returned for service free of charge.
Polestar recommends a service interval of 2 years or 20,000 miles – much less frequently than a gas-powered car.
Every Polestar 2 comes with free, scheduled maintenance for the first three years of ownership, or 30,000 miles, whichever comes first.
With Polestar, you can research, configure, book a test-drive, purchase, and coordinate a home delivery of a Polestar 2 either directly from the brand's website or at a Polestar Space.
How does this sound??? For more information visit Polestar.com.