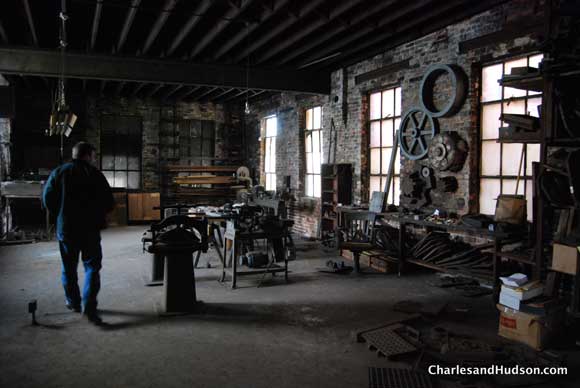 Last year we visited the Butler Street Foundry, a metal shop located on the Southside of Chicago in the shadow of Comiskey Park. We met the owner, John Lamonica, at a Craftsman event and besides being an artisan metalworker he also works closely with kids and inspires them to learn how to weld and shape metal. At his shop he gave me a crash course with the plasma cutter which is an amazing tool.
John was gracious enough to give me a tour of his metal shop which was an ode to how metal working has been done for centuries. The shop served as one of the key rebuilding centers after the Great Fire in 1871. There were no computers or digital machines in sight and the heavy machinery was all operated on hydraulic systems.
The highlight of this tour was getting a peek into the wood shop which functioned as a small addition to the metal work but had ceased production in 1947. Fortunately for me the wood shop had never been cleared and according to John, almost everything was left as is.
These photos don't do this place justice and I can still smell the musky scent of a variety of wood and years of dust and dirt. One of my favorite photos is of a 48-star US flag that still hangs from the wall near some front doors which had been replaced but still bear a Chicago tax stamp from 1930.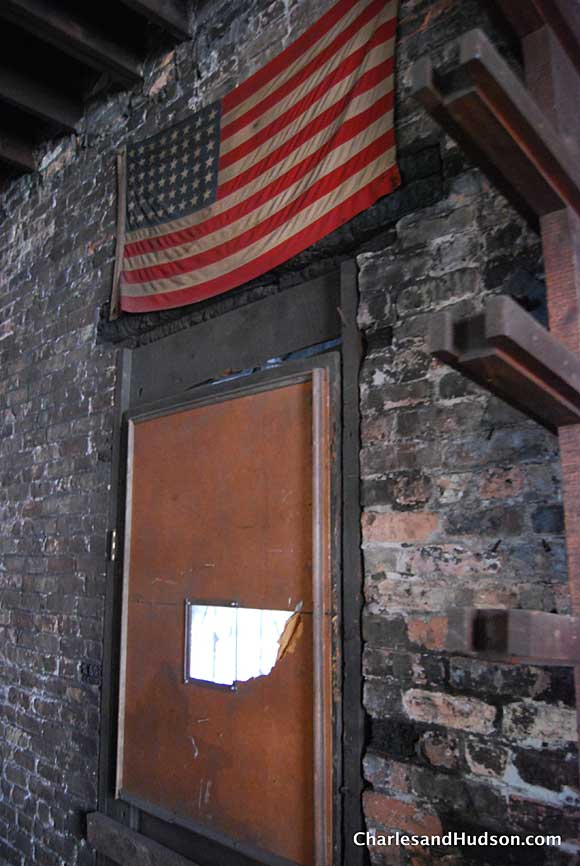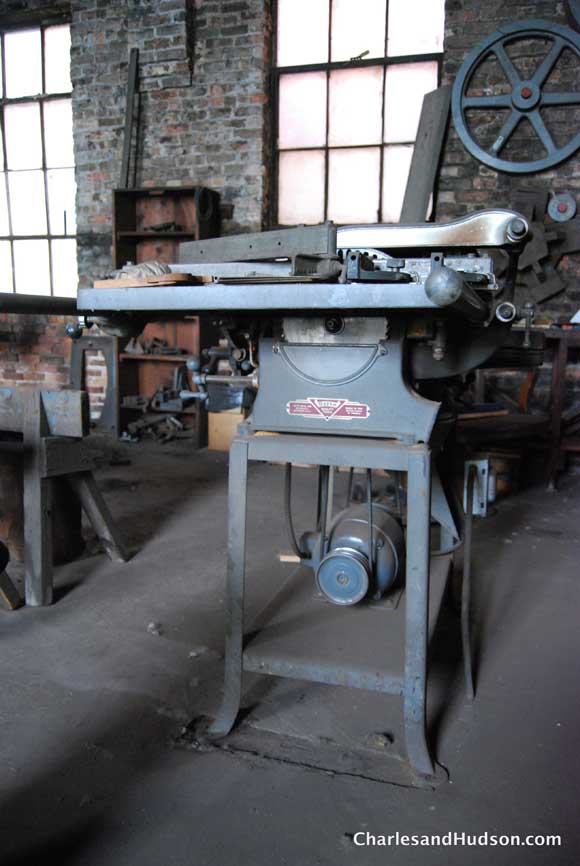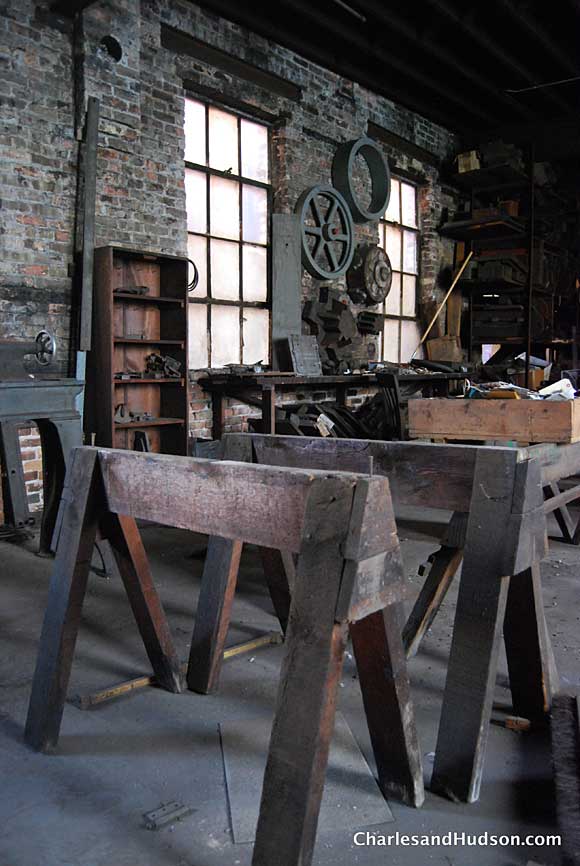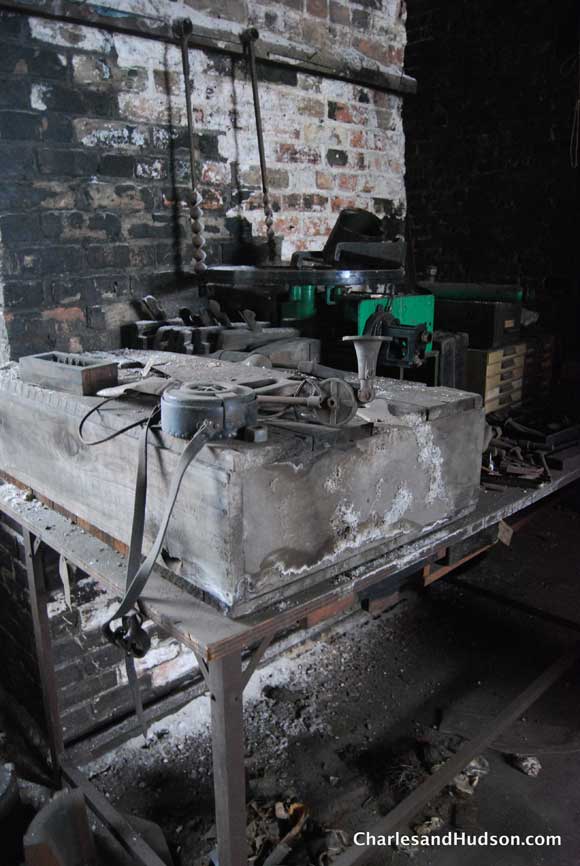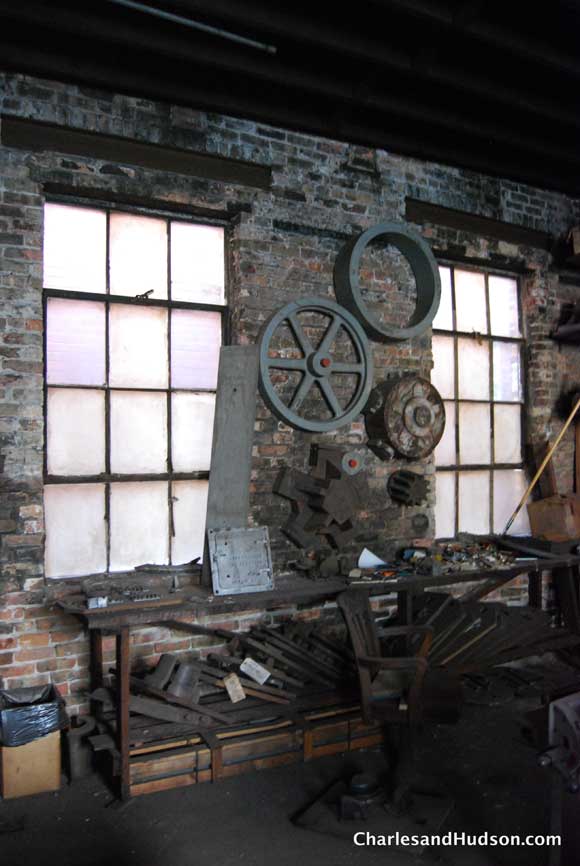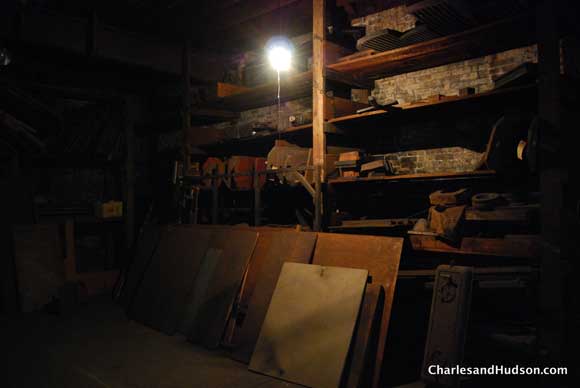 Here are some photos from the metal shop.