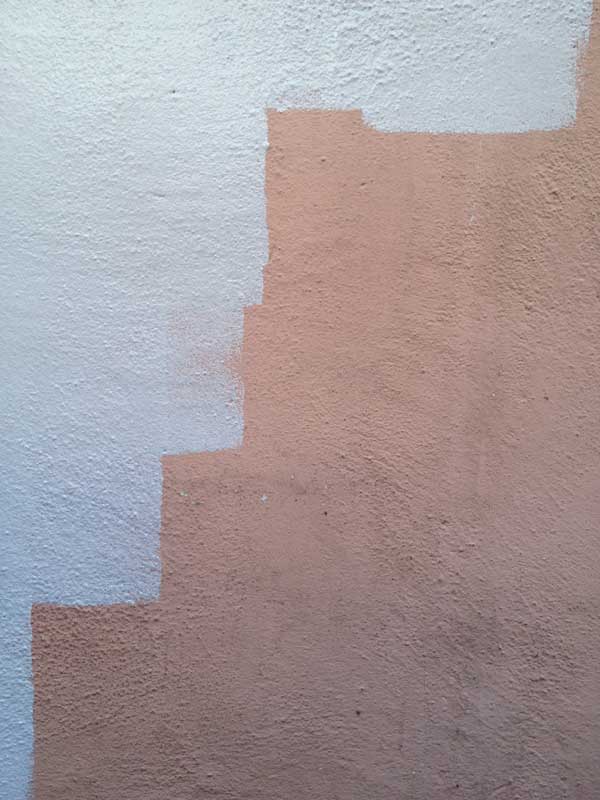 Our home and garage are a lovely shade of pink. It was shocking when we first moved in but we've come to accept it (or ignore it) and move on. It's one of those concessions you make when you live in a rental home. There are many things we can and have changed about our house but painting the home is not one of them.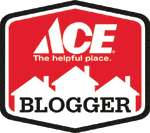 But we have one wall that is the back of the garage that was repaired before we moved in and the plaster was never painted over so it's pink with white plaster. There was also an old ugly and non-functioning telephone line surge protector that was barely hanging on. Not a great look. Since working with Ace Hardware I felt it was a prime opportunity to repaint this wall which over the years has become a "dirty" pink.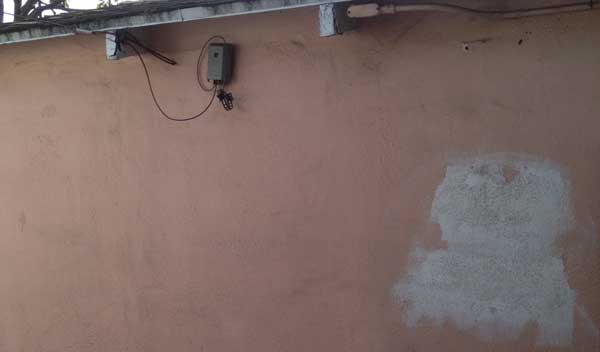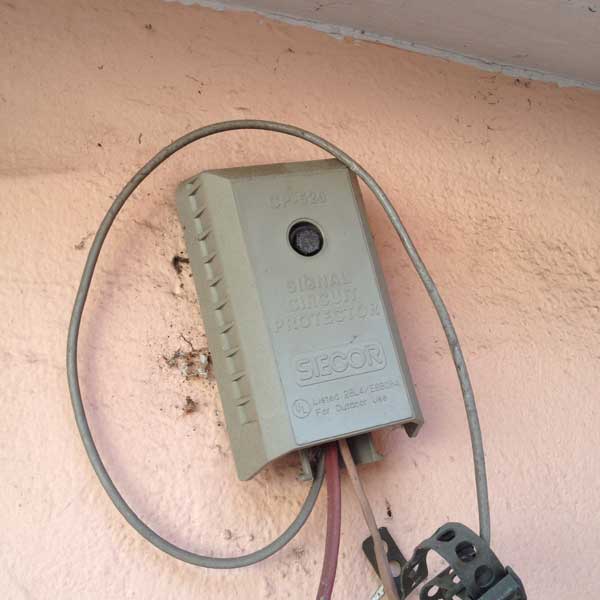 Ace Hardware's Clark + Kensington premium paint has a primer and paint in one product that was ideal for this project. We went with a satin finish and one gallon of the ultra-white was all that would be needed. We wanted to make sure it would fully cover the pink and didn't want to end up with a pinkish white wall so the primer was ideal.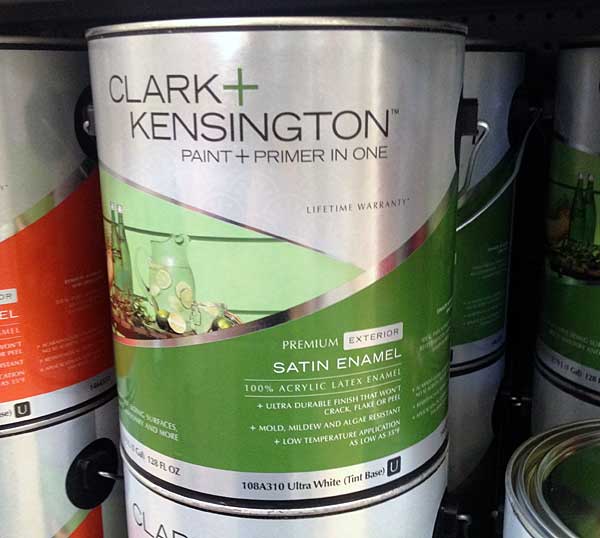 The first coat went on quickly with the roller and we later cut in around the edges as the first coat was drying. What's great about this paint is that it dries quickly and within an hour or two it's ready for a second coat.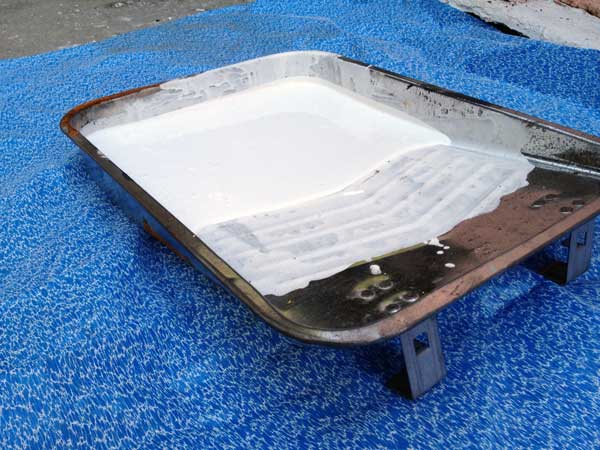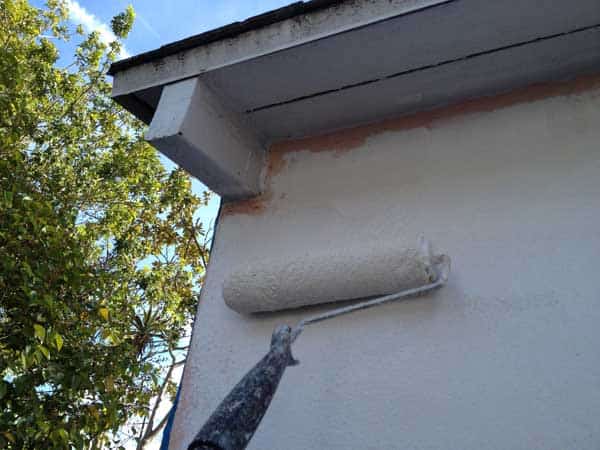 By the time we finished painting the edges we quickly rolled another coat on which proved to be more than enough to completely cover the pink. The wall is rough stucco but the paint stuck nicely throughout and didn't drip or run.
My favorite feature of the Clark + Kensington paint line is that they are all low odor and low VOC which makes it much more pleasant to use and gives me confidence to use around my family. The exterior paint is also mold and algae resistant which is important here in humid Southern California.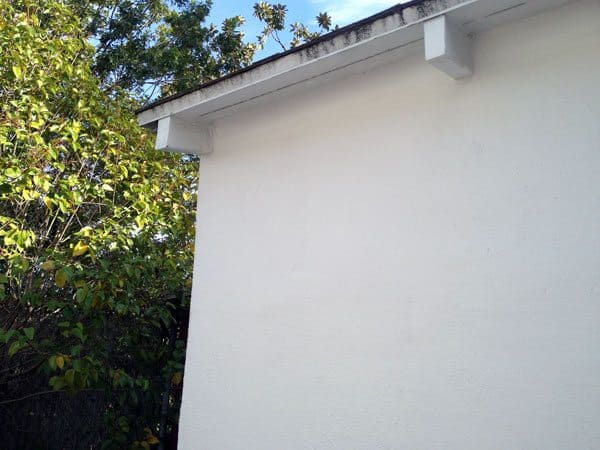 [box type="shadow"] Disclosure: Ace Hardware provided the garden cart to Charles & Hudson for review. They do not tell bloggers what to say about their products or how to say it. Ace Hardware's policies align with WOMMA Ethics Code, FTC guidelines and social media engagement recommendations.[/box]