Protective gloves are one of the best investments for a do-it-yourselfer. They not only protect you from cuts and scrapes but also from damage due to chemicals as well as simply keep your hands clean so at the end of your project you simply need to clean your gloves, not scrub your hands for hours.
Ansell just launched ActivArmr Do-It-Yourself construction gloves and they have a wide variety to choose from. They sent us a couple of pairs to try out. We opted for the Landscaper and their Light Duty gloves.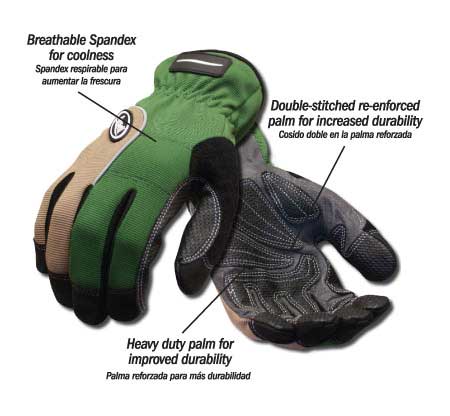 We spent a week with these gloves and since it was Halloween we had a lot of projects lined up. We used these gloves while cutting out Halloween silhouettes and kept the gloves on as we carved out pumpkins using power tools.
They performed well and we didn't get any slivers or nicks from the wood and our hands remained pumpkin free. We noticed the leather grip also worked great while using the tools as we didn't slip even though the gloves were moist and the tools were messy.
The Ansell gloves were also well ventilated and we didn't get the dreaded sweaty hands that you sometimes get from gloves that get hot. In fact once we put on the gloves we forgot we were wearing them which we think is one of the best compliments a glove maker can get.
Pick up a pair of Ansell gloves and tell us what you think.