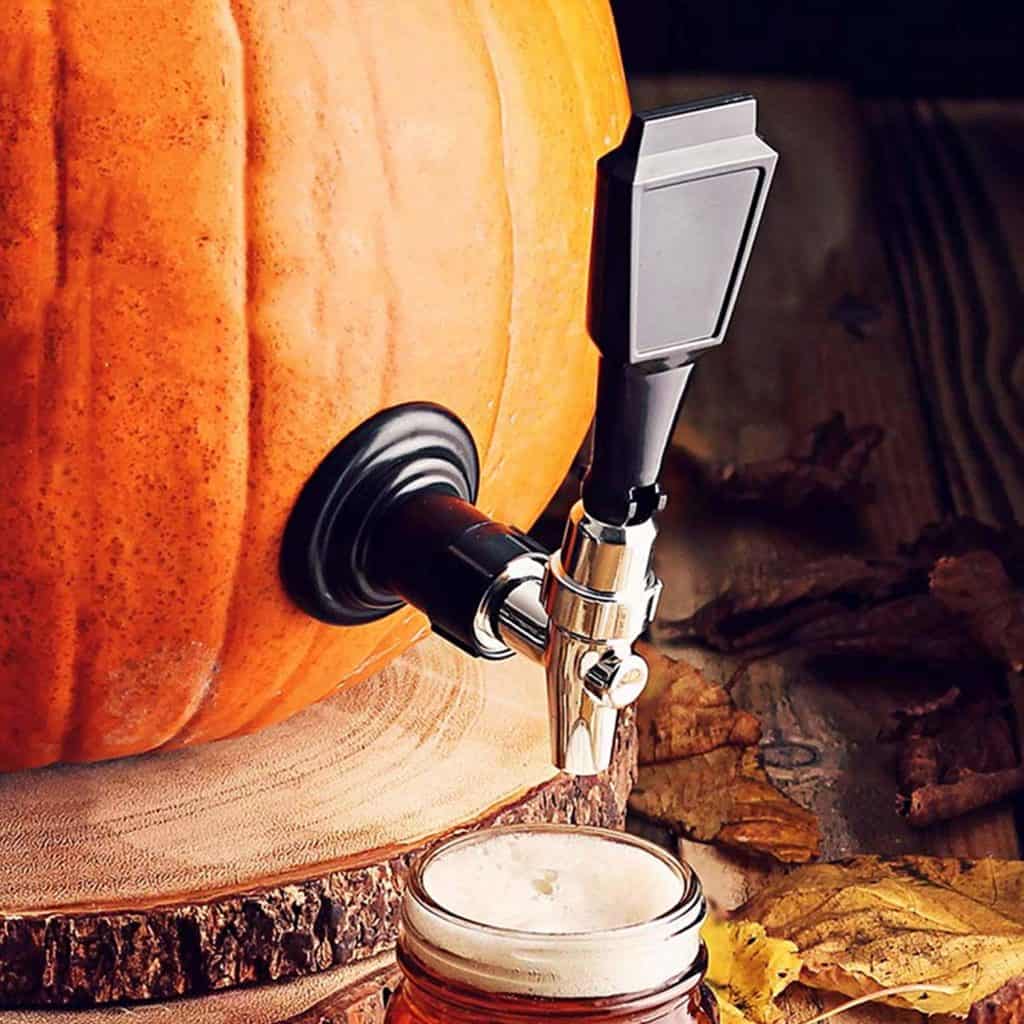 If you really want to show your Halloween spirit then tap your favorite seasonal beer using a hollowed out pumpkin and this pumpkin tap.
The Pumpkin Tap is made from chrome-plated brass and in a couple minutes you'll be pouring pumpkin cocktails for everyone at your costume party. It also works great with watermelons so keep it out all year-round.
You can buy the Pumpkin Tap on Amazon for $25.