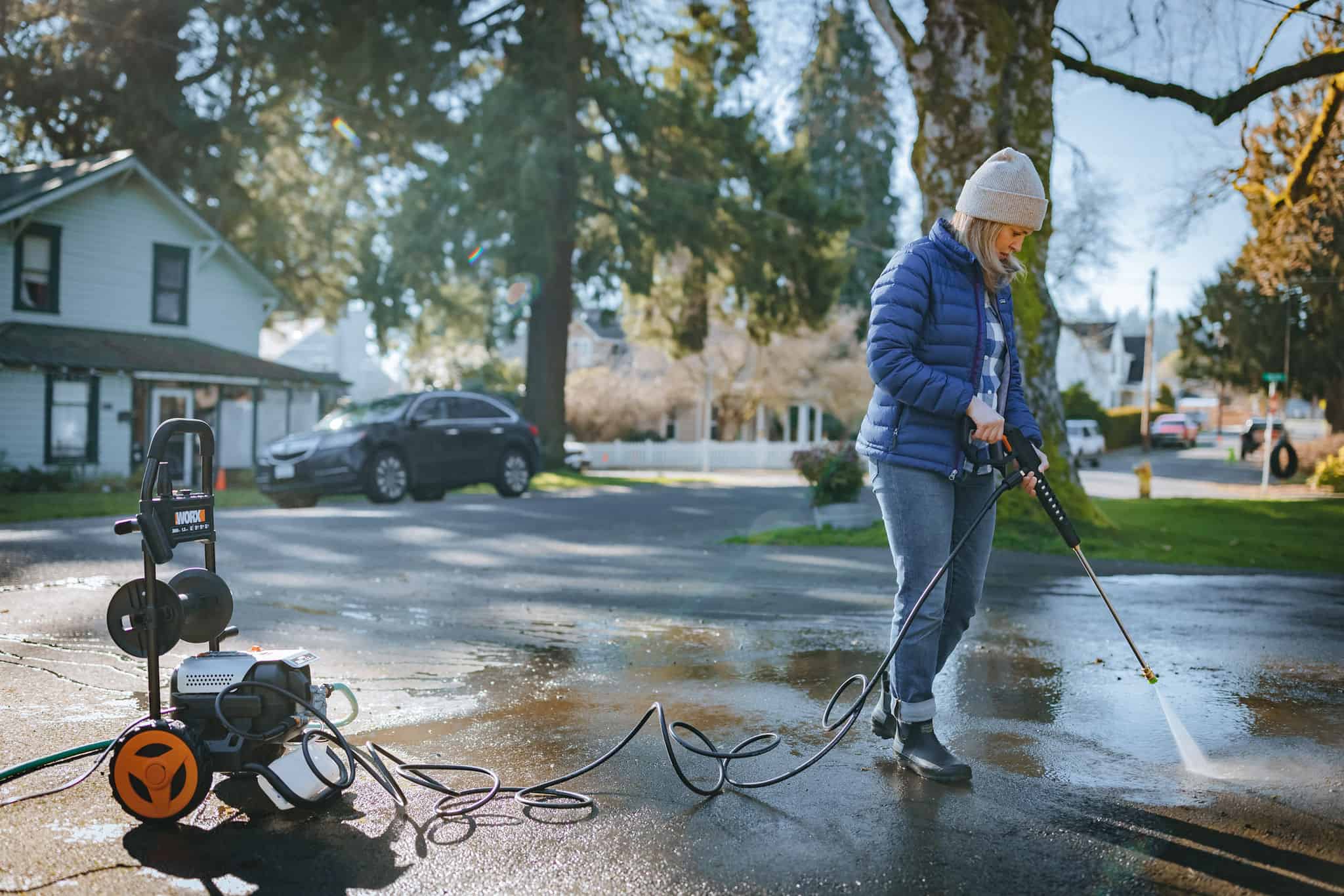 Last year Worx introduced a new 2000 PSI electric pressure washer and we're finally posting a long-term review.
We've reviewed a lot of pressure washers over the years. From gas to electric, and ranging in all sizes and abilities. The Worx 2000 PSI Electric Pressure Washer stands up to the best of them and gets used as much as any other outdoor power tool in our collection.
Our photographer, Steve Makowski, recently moved to Portland and brought the Worx pressure washer with him. He's put it to good use cleaning his fence, siding, and driveway from moss and leaves that seem to build up overnight.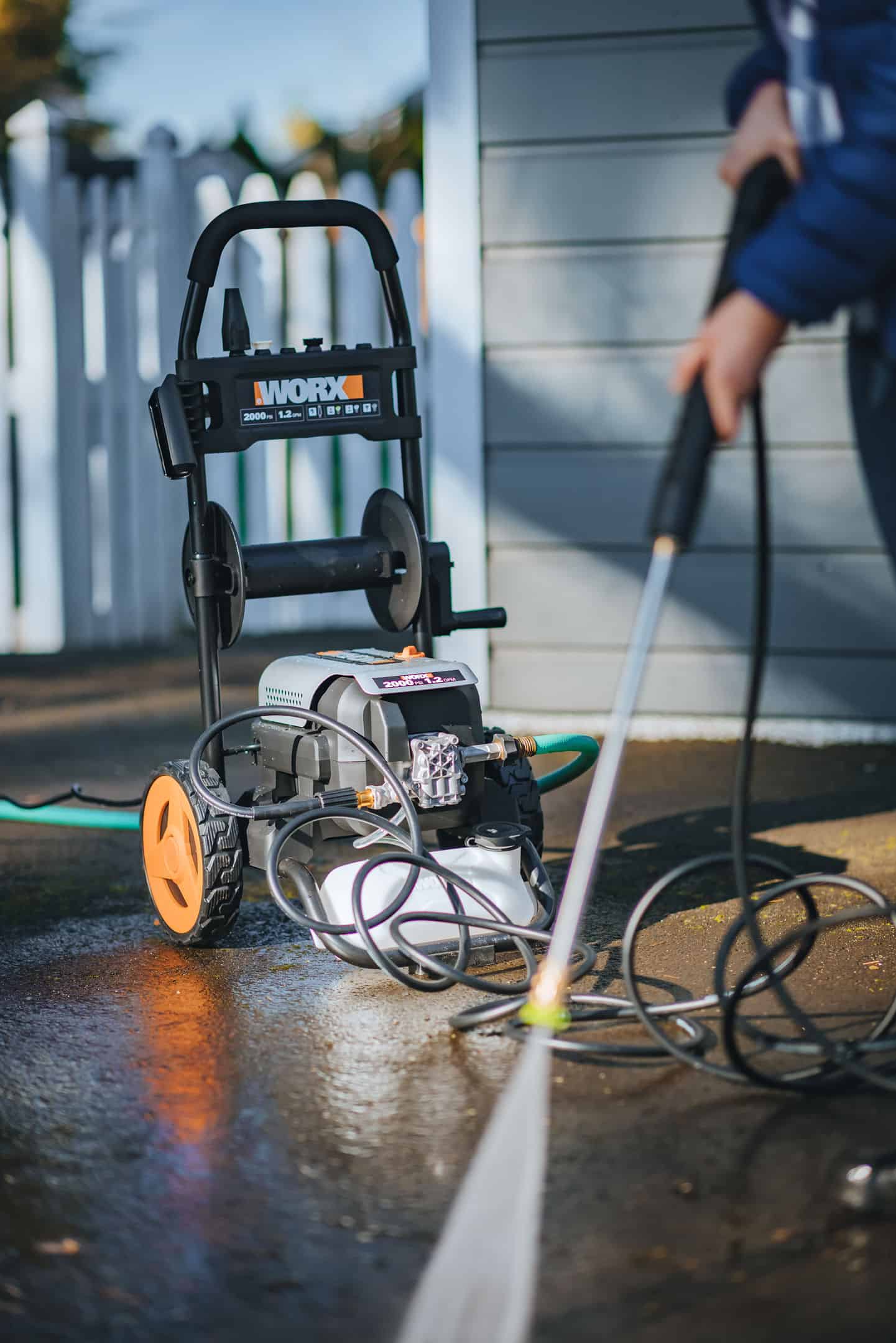 He likes the power of the 2000 PSI model which 1.2 gallons-per-minute (gpm) of water (1.4 gpm
max) and has a 0.5 gal. soap tank. The 35 foot cord allows easy reach to all areas of his home and the handy hose reel allows him to neatly store it away when not in use.
The multiple nozzles provide Steve with a variety of spray patterns and power. He can gently clean his truck and turbo wash his driveway all with the same pressure washer, by just swapping out the nozzles.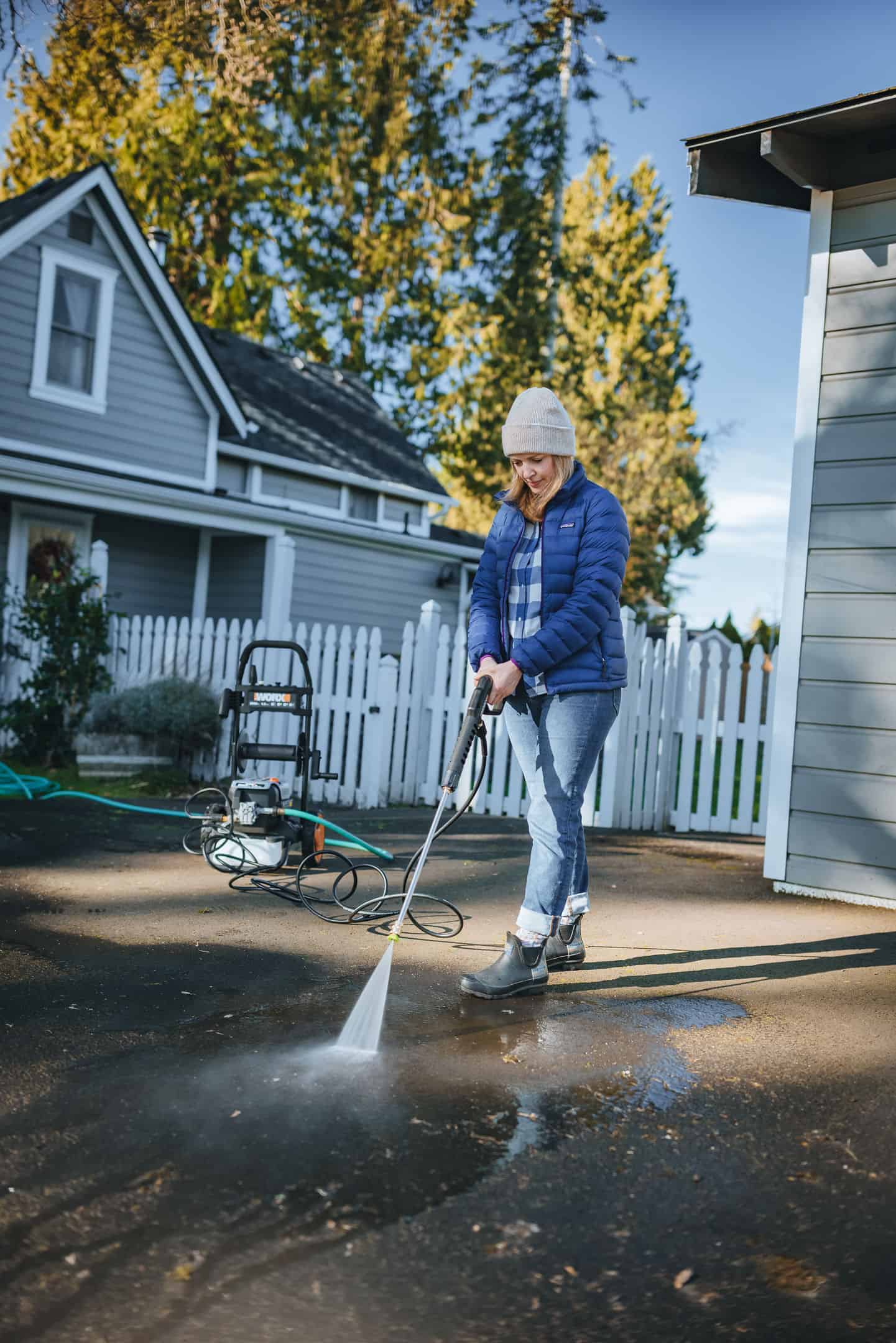 The turbo nozzle is for tough jobs like washing embedded dirt from the undercarriage of off-road vehicles, dirt bikes, mountain bikes, driveways, concrete steps and patios, and brick. Select the soap nozzle with a wider flow to lather up vehicles, bicycles, patio furniture and other outdoor gear for a clean wash before rinsing.
For sensitive jobs, such as washing windows, sliding door tracks or screens, among other jobs, the 40º nozzle produces a wide spray pattern and is suitable when used at a safe distance. For all-around everyday applications, use the 25º nozzle as the go-to cleaner.
Photos courtesy of Steve Makowski.