After using a good set of off-road driving lights, you'll wonder how you ever survived without them. The improved visibility makes a huge difference when driving at dusk, dawn, or at night.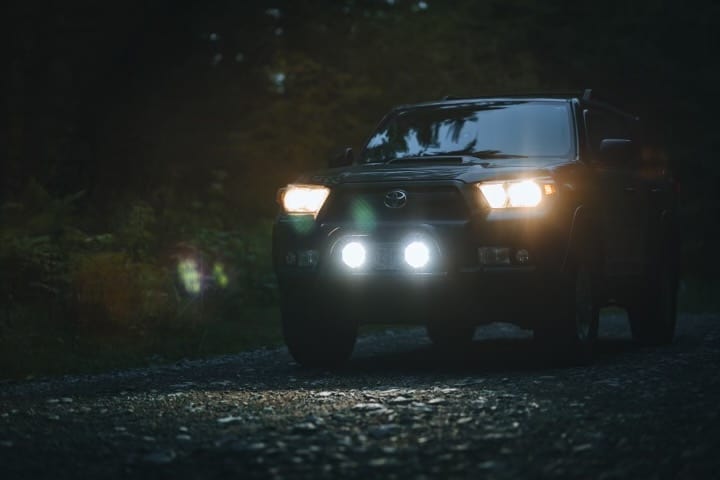 And, with interchangeable tinted lenses, they can cut the glare and increase safety when driving through dust, rain, and snowy conditions.
In high school, I had a pair of KC Daylighters hooked up to a light bar across the top of my 1984 Montero. I loved those round bulbous things, but they were super hot halogens that were only slightly brighter than my headlights.
Fast forward to 2021 and the off-road lighting game has changed. LED lights are the bulb of choice as they provide the brightest light while drawing the least amount of energy.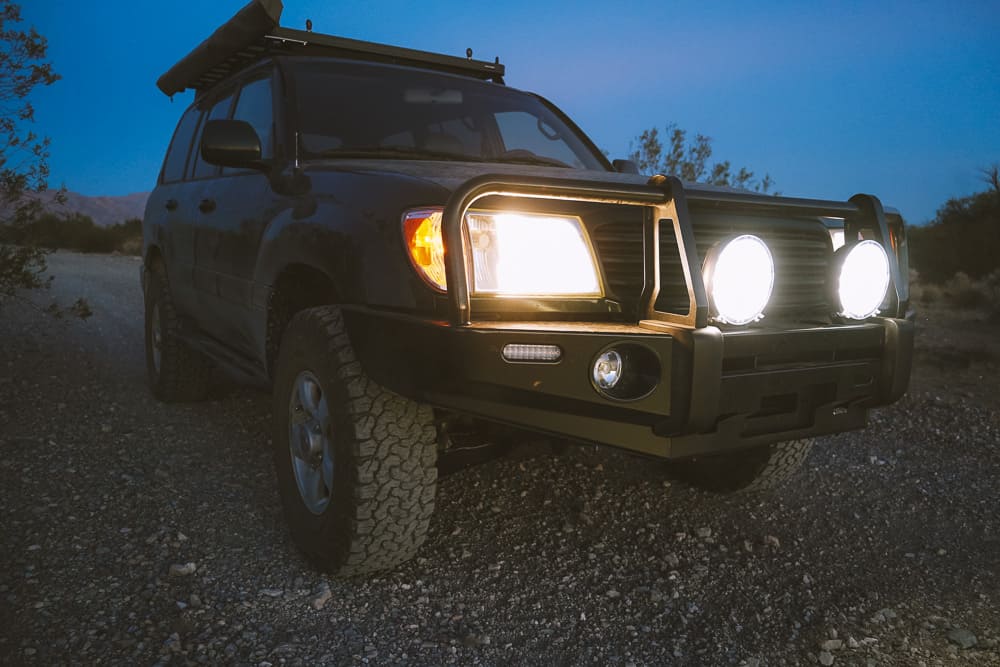 Australian-based Lightforce has been producing innovative 12-volt lighting solutions for more than 35 years. Tried and tested in the famed Australian Outback, I knew Lightforce would make a great addition to my 100-series Land Cruiser overlanding vehicle.
Improved Safety
The main benefit of off-road driving lights is improved nighttime visibility. The ability to quickly spot obstacles in the road, gives you more time to react by either slowing down or moving around them.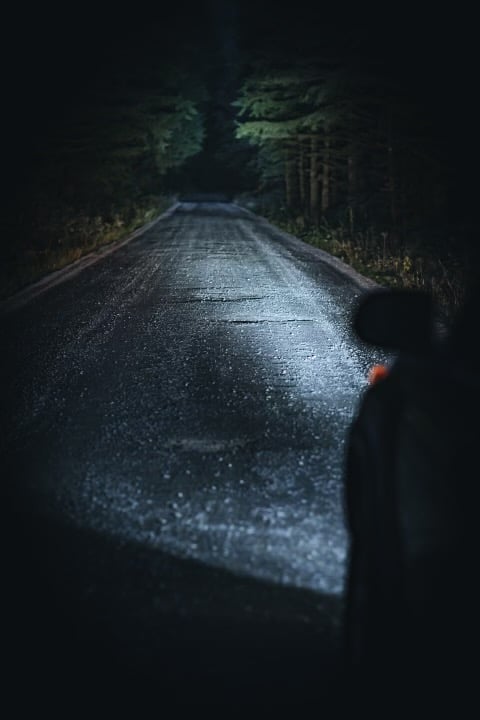 Fallen trees, large rocks, and animals are all commonly seen on remote dirt roads. Striking any of these obstacles can result in catastrophic damage to your vehicle as well as the passengers.
The two lights we tested, Genesis and Venom, each have a color temperature of 5000 kelvin which reduces glare and reflection to help minimize eye strain and tiredness – giving you more time to reach your destination.
Off-Road Durability
Lightforce has been in the lighting game for 35 years, and as a trusted brand with an impeccable reputation, they aren't ones to skimp on materials or performance. Their professional drivers demand that from them.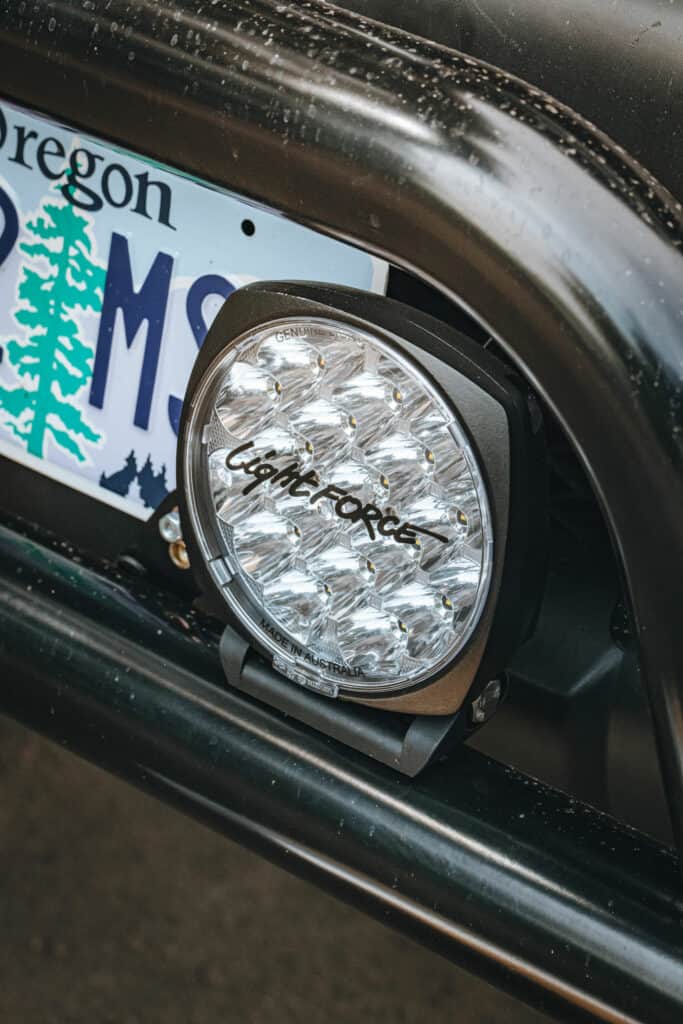 Lightforce lights are constructed of advanced composite materials and cast aluminum for the light housings and bezel. This results in a lighter and stronger driving light compared to one made from steel and glass.
Other features that add to their durability include:
Hard-wearing UV stable powdercoated finish
High current waterproof connector
Reverse polarity voltage protection
IP69K rated to protect against moisture / contaminant ingress
Totally dust tight and resistant to close range, high pressure, high temperature spray downs
Genuine Gore® Waterproof Membrane with Mechanical Seal
Easy Installation
Lightforce driving lights can be seamlessly integrated into your headlight system and offer 3 modes of lighting, from daytime running, nighttime running, to full intensity.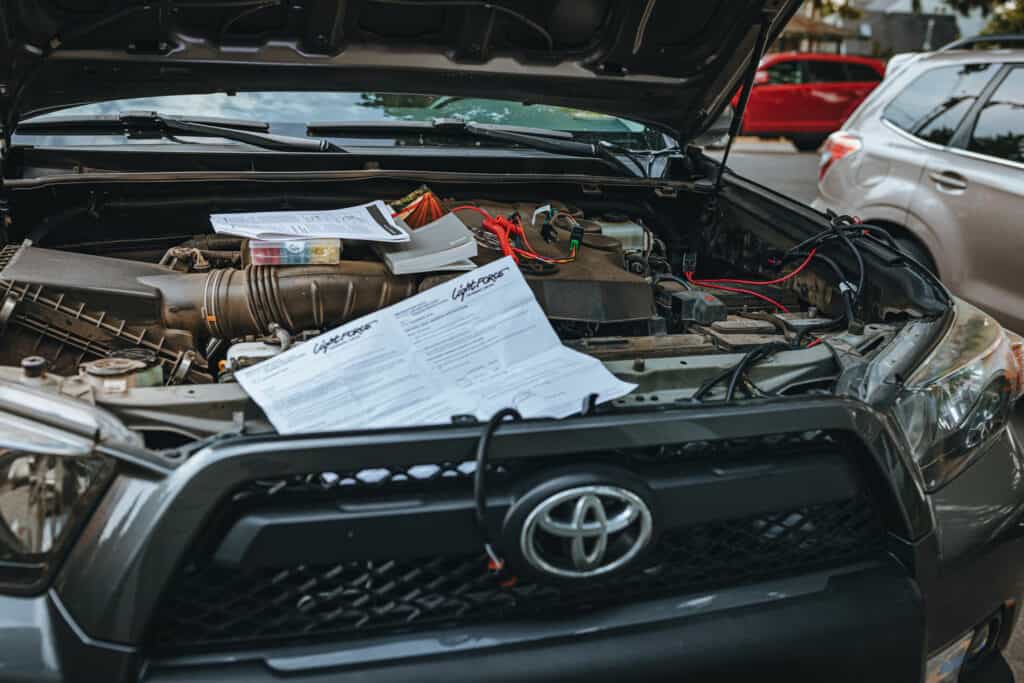 I suggest you buy the wiring harness which makes the process much easier.
I have my set of Genesis driving lights at full intensity when the high beams are on, for maximum output. This was the easiest way to install the lights so I went with it.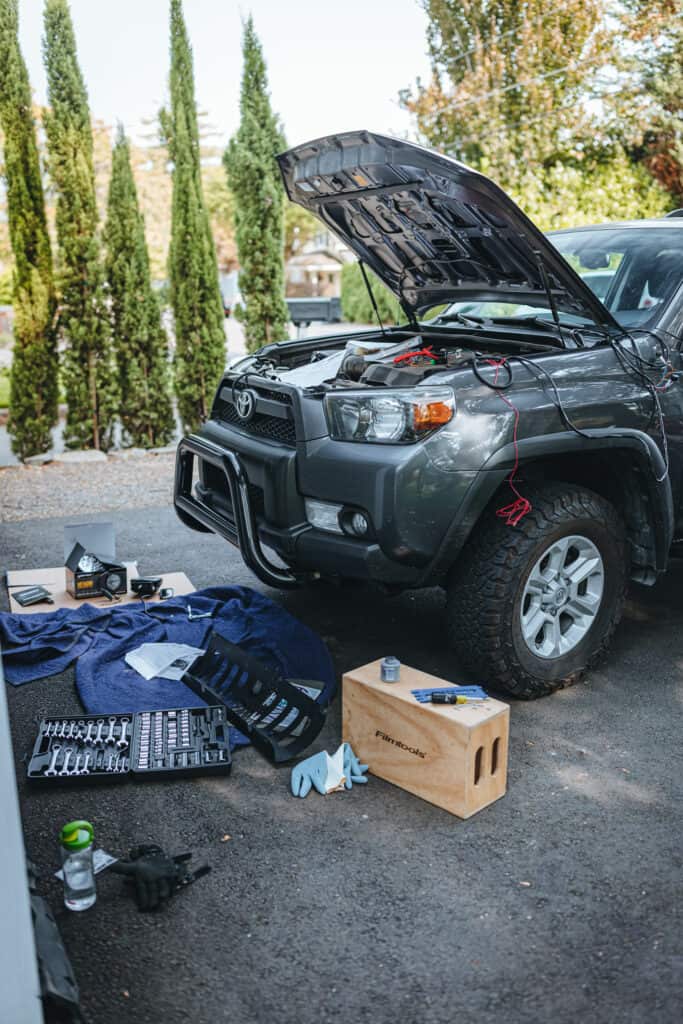 I recently installed an Ironman front bumper for my Land Cruiser and the Genesis lights really fill up the space between the bumper and the top hoop. The Genesis provide nice spot beams, so instead of adding an LED bar for a flood beam, I'm going to try one of the diffusion flood lenses that simply snap on the front of the light.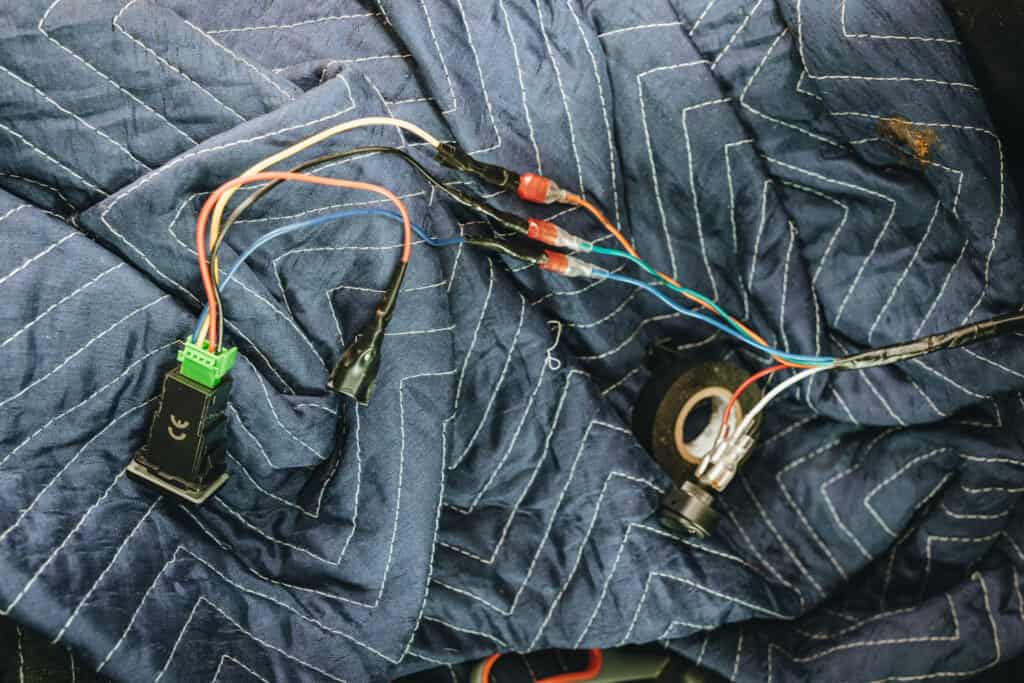 My friend Steve Makowski went with the Lightforce Venom which is a slightly smaller light, but it fits nicely onto his new Westin bullbar attached to the front of his 2012 4Runner.
Steve doesn't have much experience with electrical work, but he managed to install the lights in an afternoon using the wiring harness which includes plugs to easily tap into the headlights and a dash switch.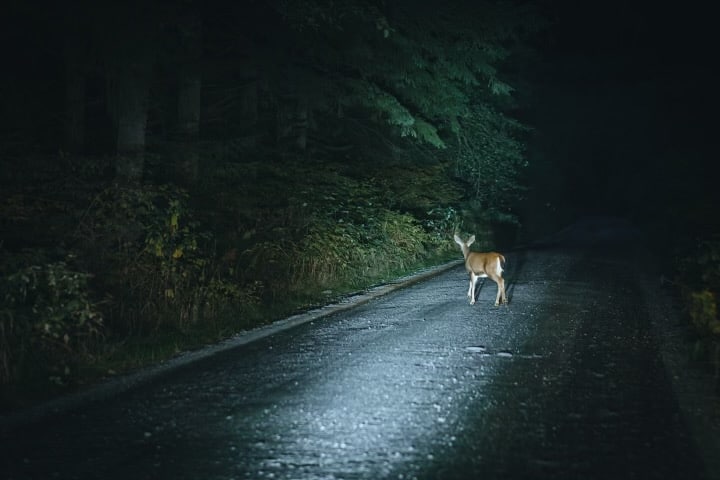 Steve recently took his truck up to Mt. Hood and captured these great nighttime shots.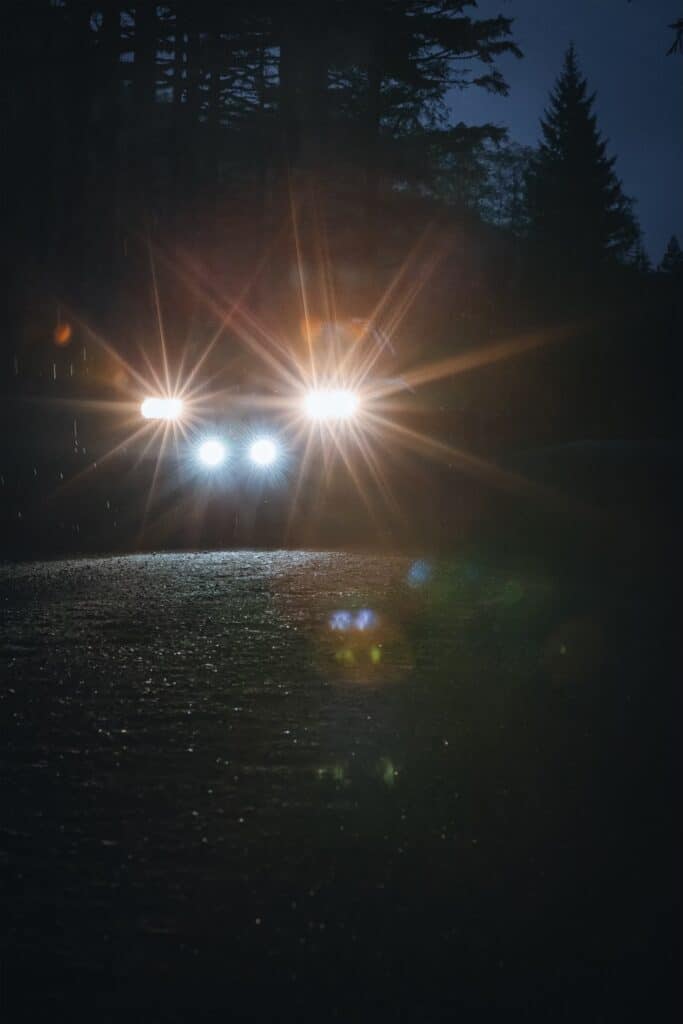 Let's Talk Lumens
Understanding how brightness/lumens is measured when it comes to off-road driving lights can be confusing. So, Lightforce has put together a helpful FAQ that I've found useful.
TLDR: If you are going to compare lights, look at the effective lumens rating. If a manufacturer doesn't share effective lumens then it's best to move on.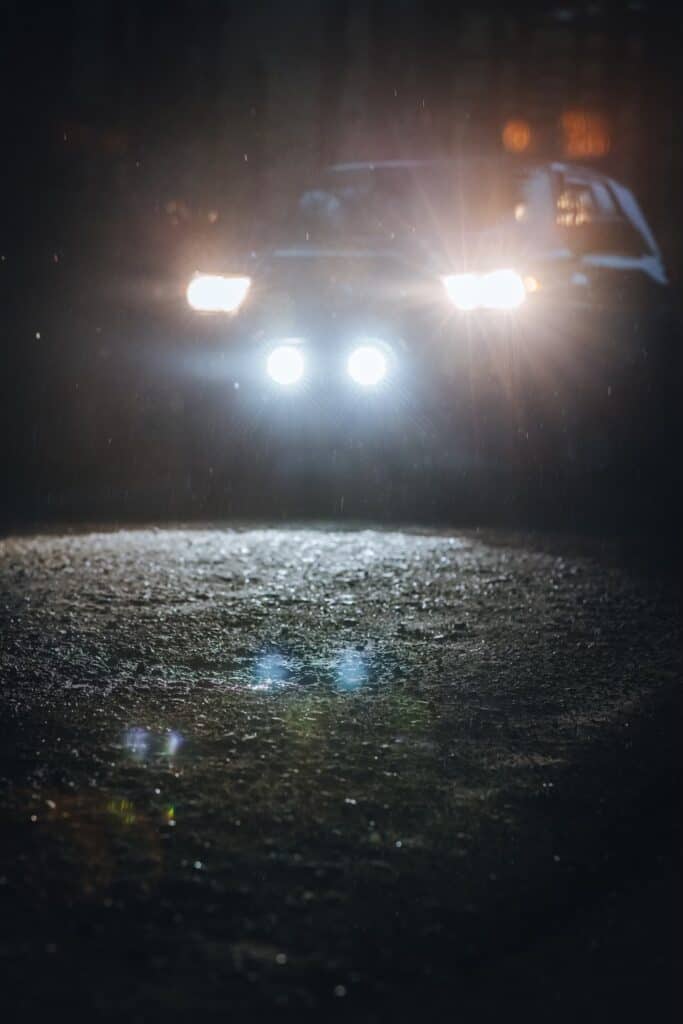 Q: Why do some manufacturers talk about 'raw lumens', while others use 'effective lumens' to promote their products?
A: Raw Lumens is an ineffective and misleading way of measuring light as it is calculated in a laboratory environment to determine a single LED's peak output for a very short duration. In real terms, its performance cannot be replicated in the field due to a number of factors largely the ability to manage the extreme heat that is generated by a large number of LED's in addition to the current draw and optical loss which can decrease light output by as much as 75%.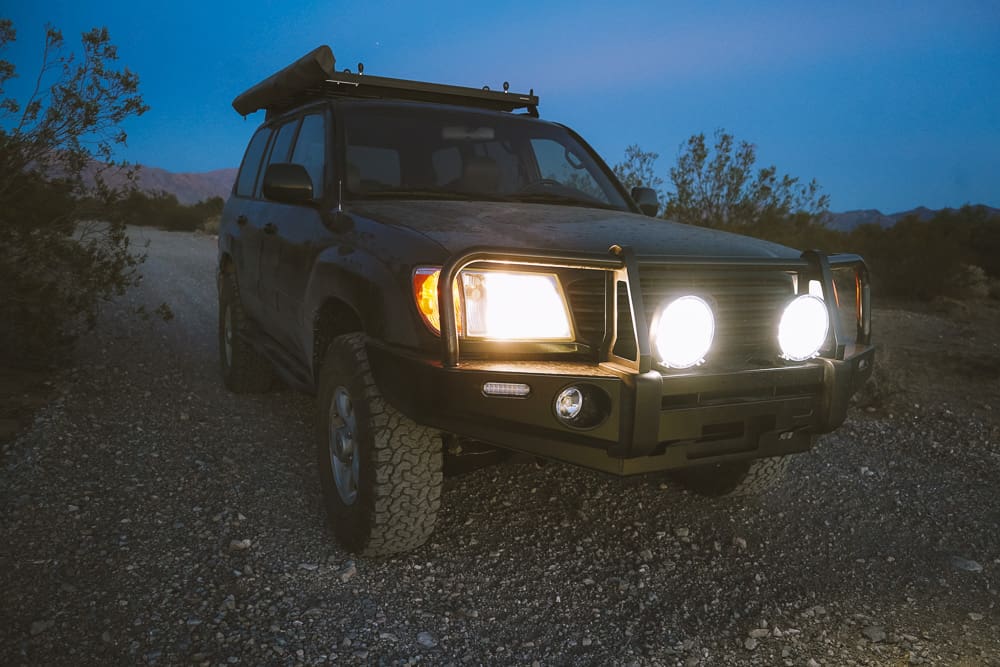 In addition, Raw Lumens can be calculated in a number of ways:
the absolute peak performance of a LED chip irrespective of longevity and heat operating at 100%
its manufacturers "recommended" peak power that allows for longevity and thermal management, this in general means, operating the chip at 70-80% its capacity, Lightforce quotes this figure – NOT the absolute peak performance!
Driving an LED over its recommended power rating will greatly reduce the life span of the light and cause additional heat issues.
That's why some competitors in the LED field will only quote Raw Lumens and shy away from quoting effective Lumens; Lightforce quote both!