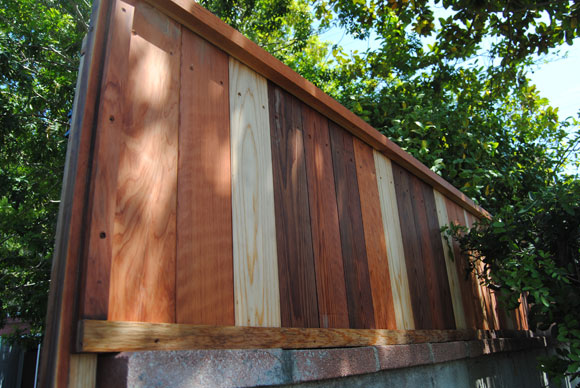 Our backyard is great but has one drawback. The sidewall facing the street is only 4'10" in height so the average person walking can see into our yard and jumping the wall is quite easy. It was time we made a change.
There have been quite a few break-ins in our neighborhood and many of them happen during the day. This concerns us and we want to keep our home from becoming an easy target so we decided to raise the height of our back wall.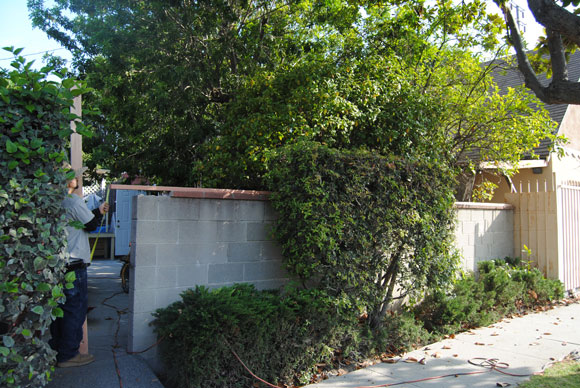 The wall is built of basic masonry brick and topped with a short red brick. The expensive route would be to add more brick and simply keep building up but since the brick is nothing special we thought building up by adding wood fencing would be the best, easiest and fastest option.
We called up R & M Fencing here in West LA and they were up to the task. They added 3 feet to the top of the wall using redwood slats that are screwed into a frame that is bolted onto the top of the wall. They also built a custom new gate that matches the fence extension.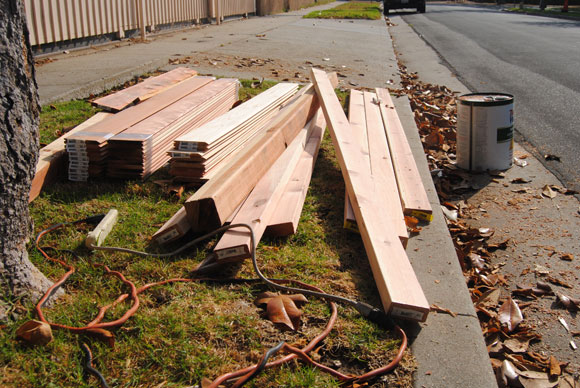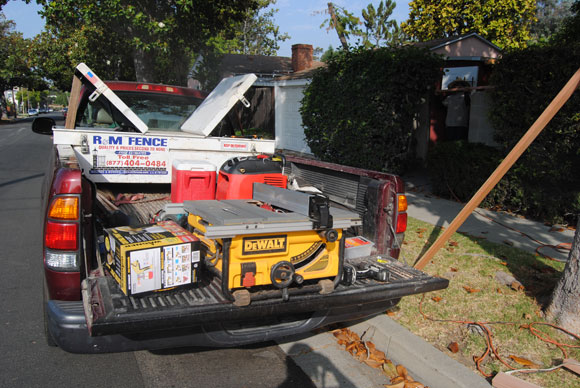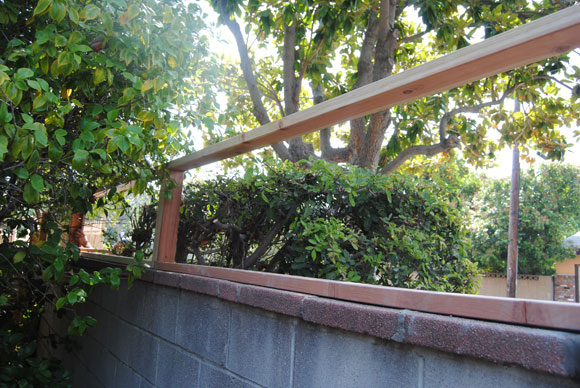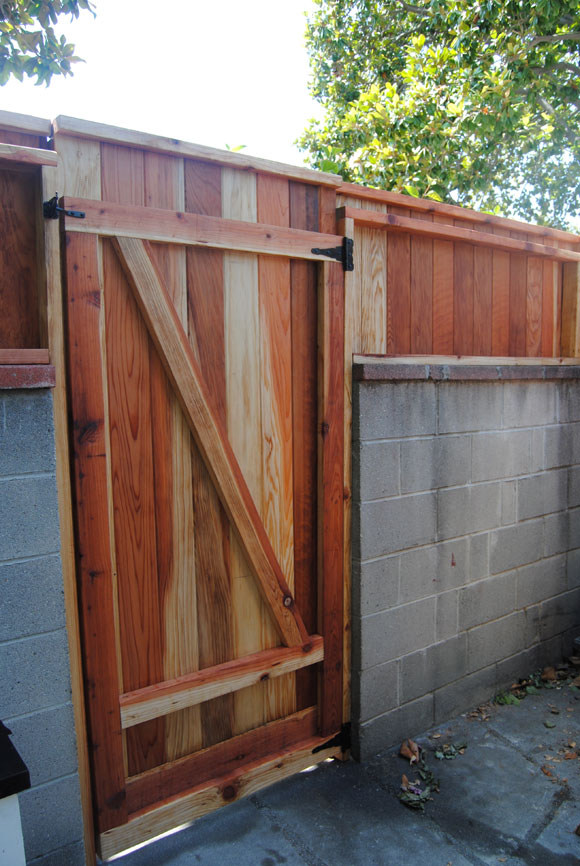 For added security they installed 1×1 wood around the gate so people couldn't peek in and for a nice detail they installed a topper across the wood slats. They sealed it up with Thompson Waterseal and in about 5 hours we had a much more secure yard.
We like the look of natural redwood but it is easy to stain or paint. We decided to keep the redwood au naturel.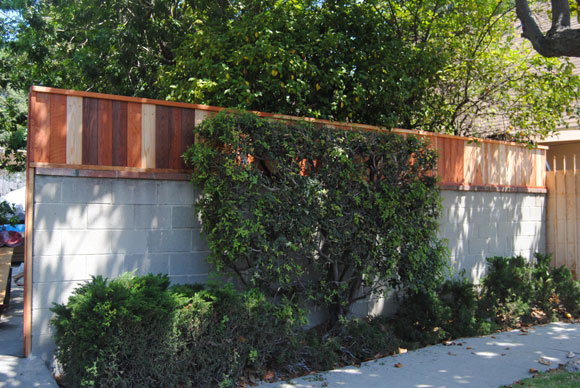 It's simple solutions like this that serve as an excellent deterrent and add to the value of your home. Thanks R & M Fence! You all did a wonderful job.
Note: A reader just reminded us that it's important to check with your local municipal code regarding the height of fences. Some cities and communities have restrictions on how high you can build walls and fences. Good to know!