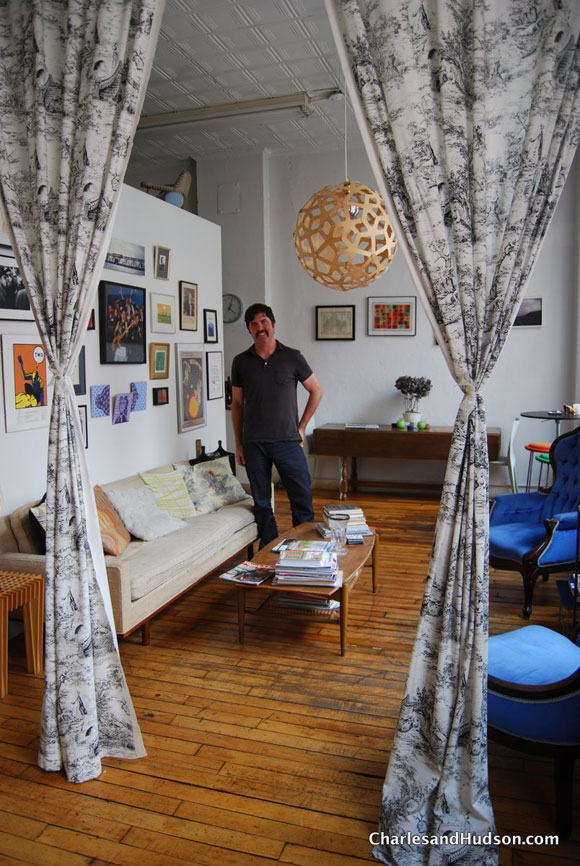 We recently had the good fortune to spend a few hours with Andrew Wagner the new editor-in-chief of ReadyMade magazine (formerly of Dwell and American Craft). He's actually been on the job for a few months now and we've got to say the magazine has been looking great!
First he led a print redesign that included a refreshed ReadyMade logo and cover, and now they've just re-launched ReadyMade.com with a bundle of new features and content. The Projects section looks to be a real winner.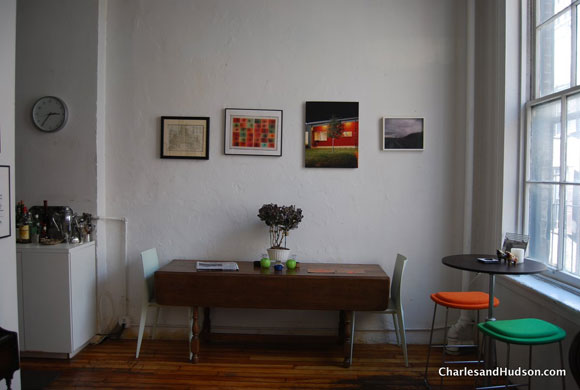 Andrew invited us to visit him at his Tribeca loft which he shares with his wife. They've done a tremendous job designing and decorating the unique space. When explaining the design concept of their loft the first thing that comes to mind are Russian nesting dolls.
The apartment is on the fifth floor of an former industrial warehouse and the stairs go straight up! We prefer this as you can see the light at the end of your journey instead of the typical winding staircases in most New York buildings.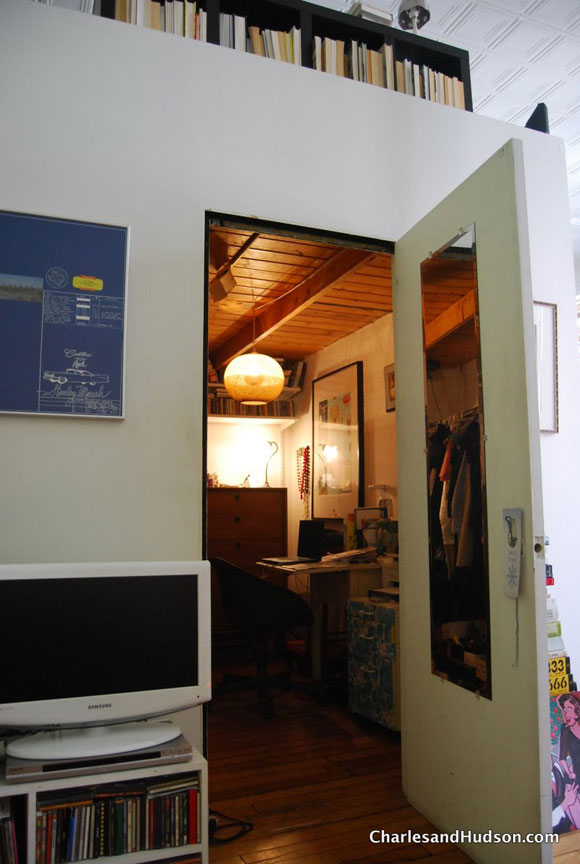 As you enter the loft you are immediately struck by the tall ceilings and "cube" structure in the center of the room. This cube serves many functions including a closet, home office, bedroom and the external walls complement two living spaces and the kitchen.
The two large windows keep the space bathed in natural light and Andrew's taste shines through as his place is well appointed and we gain a sense of his personality throughout the loft.
We want to thank Andrew for sharing a glimpse of his private life in New York and look forward to including him in our interview series soon.
Check out our slideshow below for more photos of Andrew's Tribeca loft.