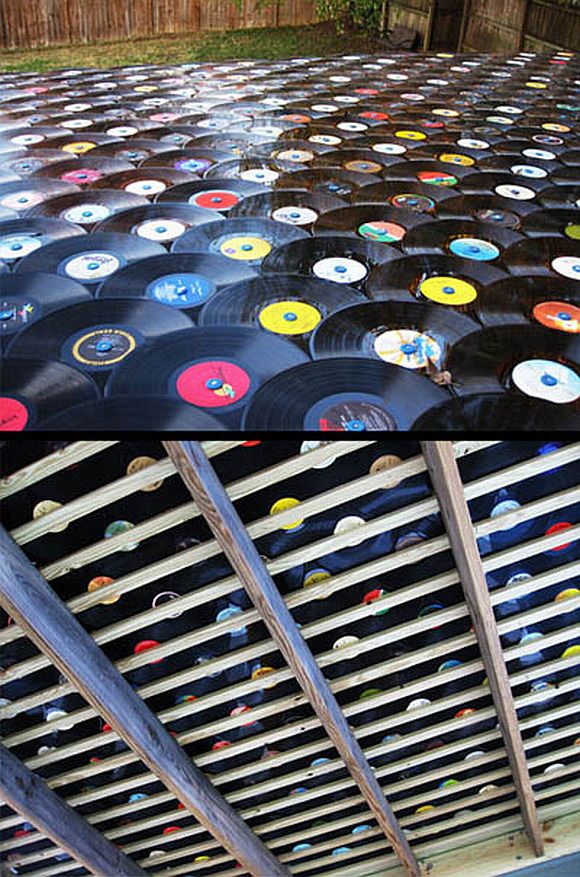 File this one under creative genius! Nashville resident and artist Matt Glassmeyer found a way to use 350 vinyl records — attaching them to a roof in place of shingles.
Conflicting Internet reports claimed that Glassmeyer's record roof had held up reasonably well for two years, but Glassmeyer disputed that information. Although some of the records had been outside for two years and had suffered little damage or warping, they hadn't actually been mounted on the roof for that long.
And another important point? Glassmeyer's roof does not receive direct sunlight, a factor that could certainly help preserve the records. Nashville is home to some pretty dramatic temperature swings and varied precipitation, so there's no doubt the vinyl is tough.

Yet we doubt this could be an appropriate solution for every climate, especially in the Southwest (too dry and hot) or the Pacific Northwest (too much moisture.)
Still, we've got to give Glassmeyer props for such a great idea — and an eye-catching one, at that!
Would you attempt a record roof? Or do you prefer your vinyl inside and on a turntable?
Photo courtesy of Dude Craft