Now that the weather finally has begun to cooperate, we're back at our February project of refinishing our cast-iron and porcelain clawfoot tub.
Where we last left off, we were dealing with a handful of complications, including lack of materials, failing power tools, and unexpected hiccups. After taking a while to regroup and figure out a new game plan, we've finally been able to move forward with the easy part to move–the actual claw feet.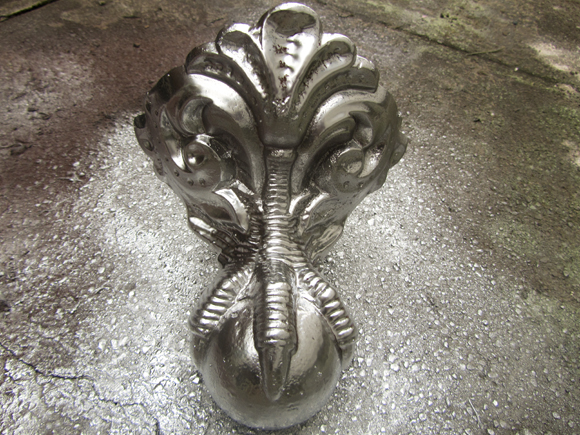 Our initial plan was to basically sand the chrome claw feet to remove rust and polish them at the same time. It became quickly apparent that the rust situation was a little more complex than what met the eye, so a new course of action needed to be determined.
After trying and failing at different methods of rust removal and polishing, it was apparent that the claw feet needed an intervention were they ever to look decent. So we closed our eyes, took a deep breath, and turned to our trusty DIY fix-all sidekick–spray paint.
A visit to our local big box home improvement store found us staring at a wall of aerosol cans, trying to devise the best options to preserve our claw feet, prevent future rust, and give it that super shiny sheen we so desperately wanted. We settled on Rust-Oleum's Rusted Metal Primer and their Chrome spray paint.


Following the directions for the primer, we used a wire brush to remove the loose rust, washed the feet with dish soap and water, dried them, then went outside to our spray painting spot to give them a good coat.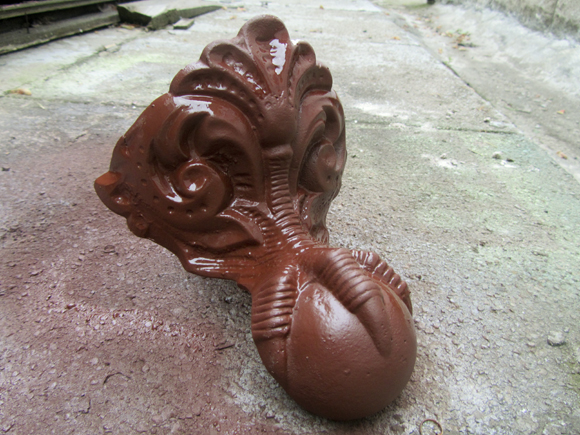 Next, we gave them a moment to dry since the humidity was a little high in Ohio, and we went to task with the chrome paint, hoping for a bright, clean, shiny finish. We were pleasantly relieved to find the paint gave us the exact finish we were hoping for.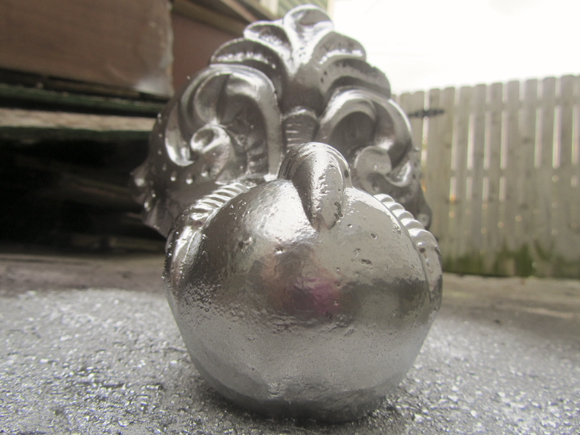 We only managed to get two of the four feet to this stage, but we're hoping to knock the next set out this week. And, according to the chrome spray paint, which also has a rust blocking formula, there's no need for a top coat, so these bad boys are suddenly very close to being reunited with Clementine, the red tub