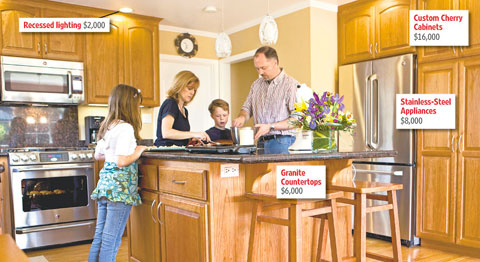 The Joint Center for Housing Studies at Harvard has announced that in 2010 remodeling will increase 5% over 2009. This would mark the first increase since 2006. Great news for all of us in the home improvement business.
But the key factor to note from this study was not the minor increase but more why people are choosing to remodel. The long-held belief that remodeling was first a foremost a way to increase the value of your home for a potential/future resale is now less of a concern to many homeowners who are either underwater on their mortgage or understand that they may never get the value of their renovation back in full.
People are now choosing to remodel based purely on investing in their own quality of living. Smaller renovation projects that a DIY enthusiast can handle themselves can make a huge impact on day to day living.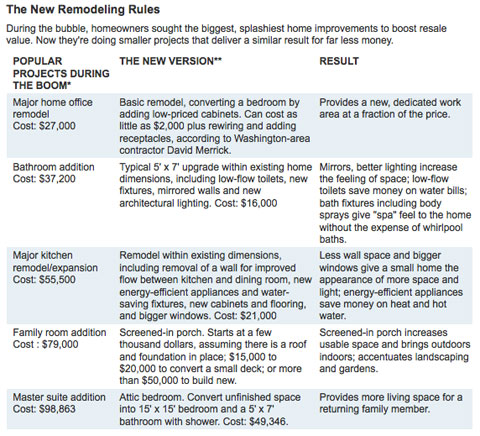 Updating kitchens and baths and turning spaces like furnished rooms over garages is what's in vogue, not monstrous additions or renovations.
Loving living in your own home is one of the best investments anyone can make.
[via Wall Street Journal]