Last year we partnered with IKEA to help them find a deserving firehouse in need of a "Rescue Remodel" and this year IKEA and The Family Handyman are back at it, only this time they will be offering a $25,000 kitchen makeover for a local community organization.
They'll outfit a deserving community organization with a custom kitchen featuring everything from cabinets and appliances, to cookware and food storage. And since it's all from IKEA, it will be full of smart and innovative ideas to make their lives a little bit easier.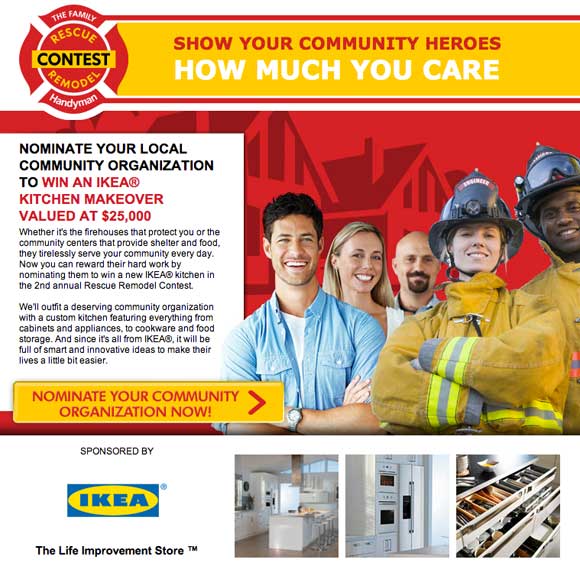 Nominate their local organization for a chance to win. The entry page and details can be found here: http://www.rescueremodel.com/.