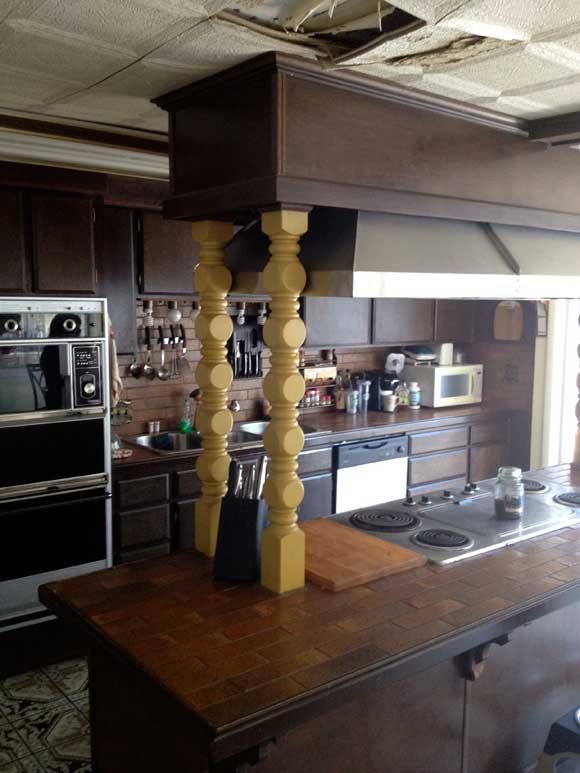 Everyone knows that the housing industry in Las Vegas was one of the most overinflated and hardest hit in the country. A result of this has been a massive stock of foreclosed and empty homes which have been ripe for opportunistic renters as well as squatters.
Our friends recently took ownership of a mid-century modern ranch style home in a historic part of Las Vegas. The built-ins are classic vegas with plenty of painted wood, colored tile, mirrors and lava stone fireplace surrounds.
Unfortunately on the day they first arrived to the house as owners, the previous tenants had left them with some unsightly gifts in the form of graffiti throughout the house.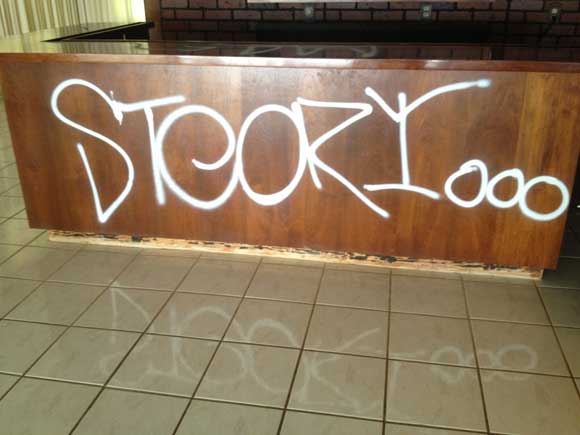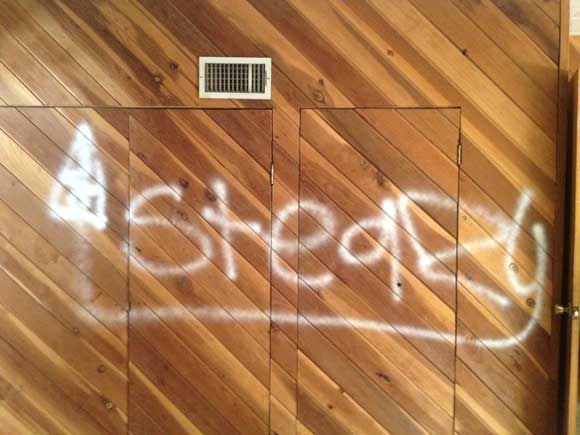 They had taken spray paint and ruined quite a few original pieces and they did their best to destroy much of the old charm.
But our friend Luke has decided to not let this unforeseen criminal act deter him from plan of bringing the house back to it's original Las Vegas glitz and glamour roots. It's just going to take him a bit longer than he expected.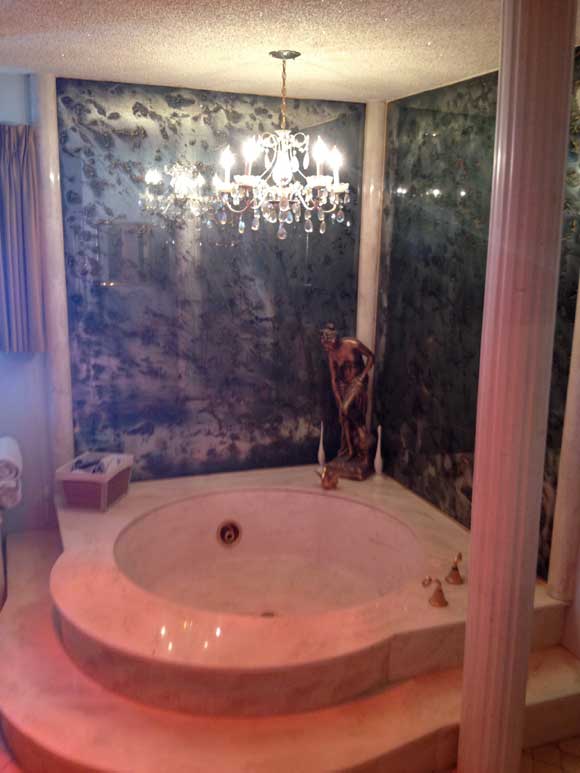 Ace Hardware has stepped up and will be providing him with some paint from their Clark + Kensington line and the folks at his local Ace have been helping him with ideas for cleaning and remodeling this classic home.
Las Vegas has plenty of history away from the strip and there are a few pockets of mid-century modern homes throughout the valley that will require preservation minded owners who value original Las Vegas architecture to keep the McMansions at bay.
Thanks Ace Hardware for supporting this community and we look forward to seeing how this house turns out.
Have you ever taken ownership of a home only to find it's been vandalized?