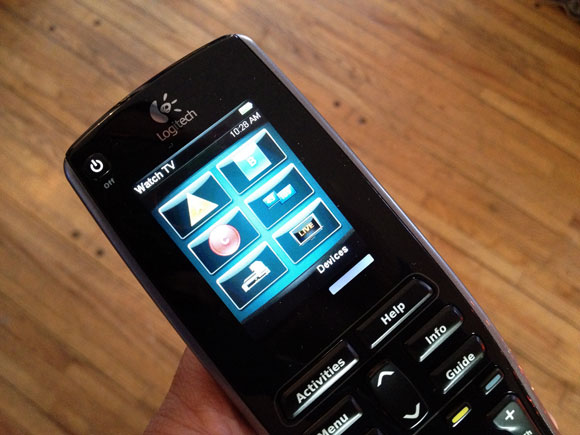 We've been frustrated with a glut of remotes too control our TV, DVR, DVD and soundbar. Our Motorola DVR has universal remote capabilities but unfortunately never hooked up properly to our Yamaha soundbar which controls the volume so we always have to use two remotes to watch TV.
It looks like we've found a solution in the Logitech Harmony 900 universal remote which setup seamlessly and within 15 minutes we had all four of our home entertainment devices controlled by the Harmony. The touchscreen really helps simplify the control pad by removing some of the buttons and it seems to work really well.
What used to be frustrating is you'd have to punch in a series of codes and point the remote at the device and if your code wasn't listed then you were out of luck. No more with the Harmony. You simply dock it to your computer and enter the manufacturer and model number of the device and it will sync the appropriate codes to your remote.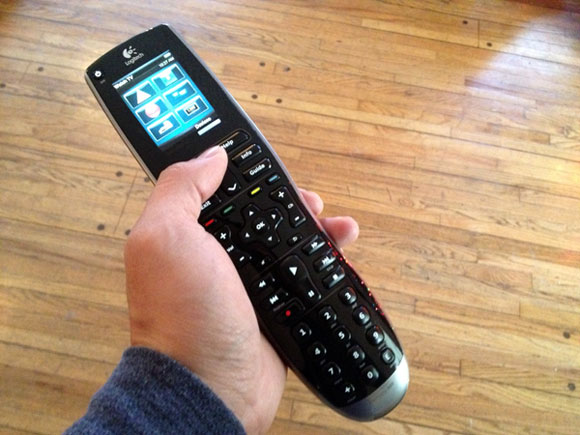 There is a brief setup and then you are good to go.
We can now record shows, watch DVD's, view our guide, change the channel and also adjust the volume with this one remote.
This remote retails for $350 but you can find it on Amazon for $240.