Electric bikes are a dream. It's tough to explain the pure joy of riding an electric bicycle, but we guarantee the Ride1Up Roadster V2 will put a smile on your face.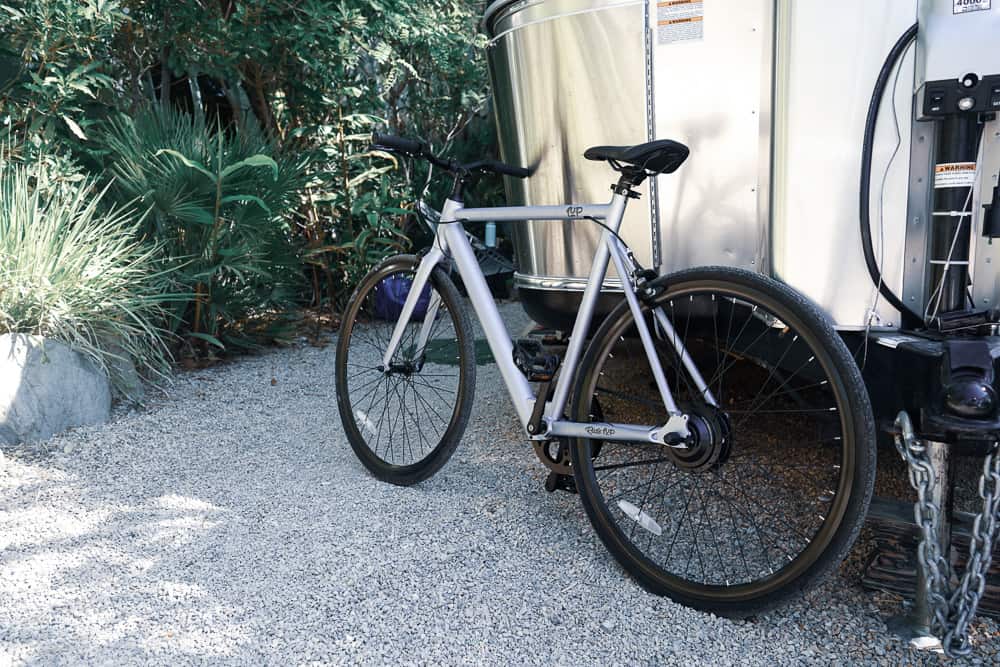 The beauty of the Roadster V2 is that it looks like a sleek single-speed, but the frame packs a slim battery and the technology to pedal-assist you at up to 24 miles per hour.
Here's why I love my Ride1up Roadster V2 and why we included it on our Stuff We Love list.
Class 3 Power
Some electric bikes are simply smaller electric motorcycles. You just twist the throttle and go. While that can be fun, I wanted a more pure electric bicycle riding experience which can only be found on a pedal assist like the Roadster V2.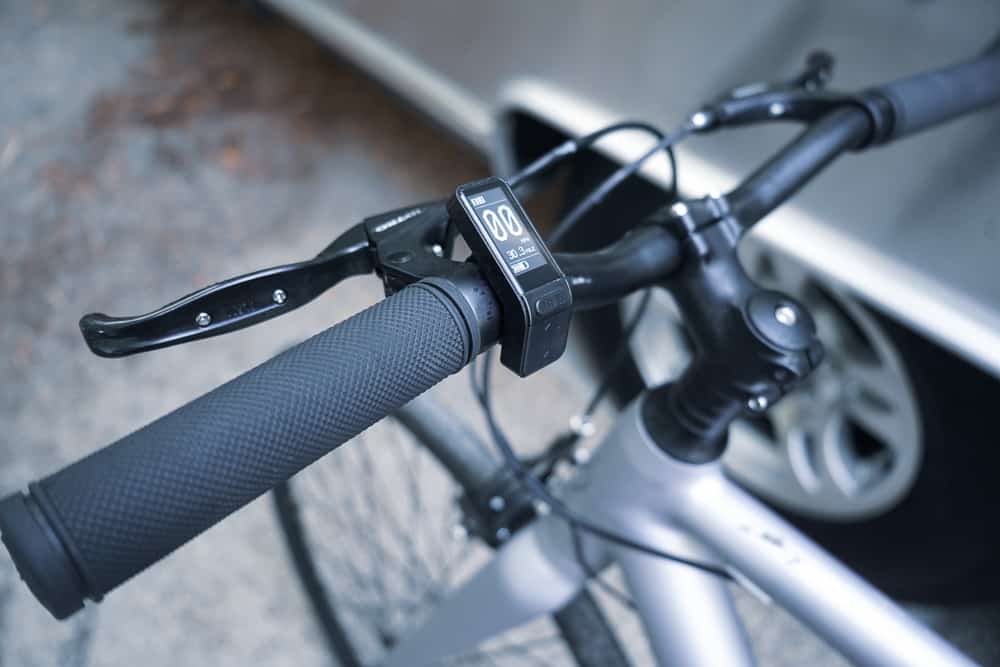 As a Class 3 electric bicycle, the Roadster V2 features an efficient 350w geared hub motor with 40nm of torque. You can hum along at up to 24 mph, which feels fast but is very manageable and fun.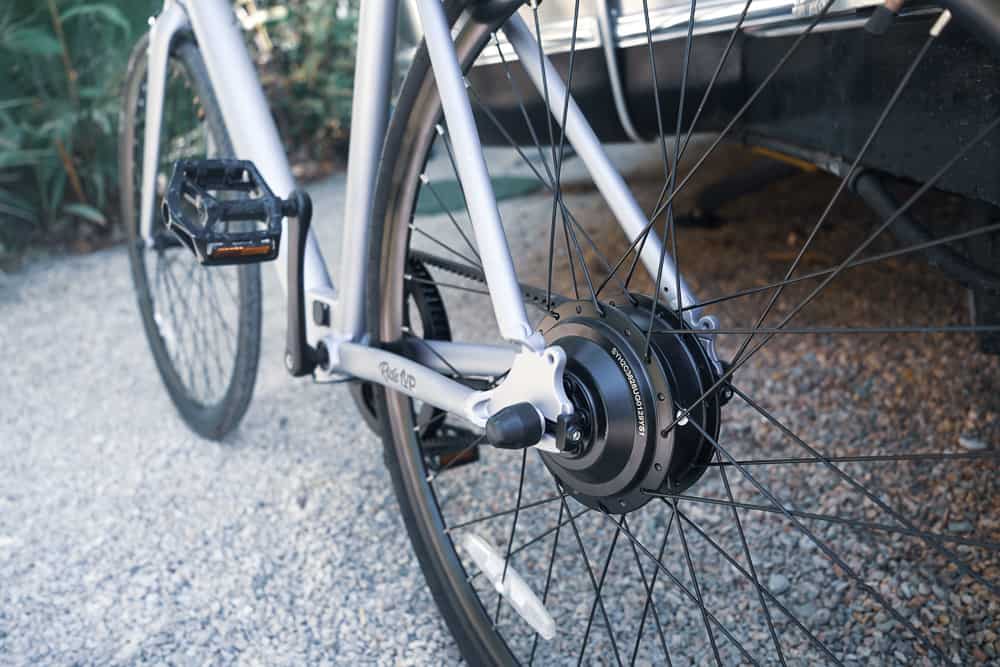 There are 5 different pedal assist levels to choose from and each one provides a bit more push while you are pedaling.
Styling and Comfort
The Roadster V2 sports traditional bicycle geometry with a standard top tube which makes it easy to mount on racks and the 6061 aluminum frame is light and stiff on the road.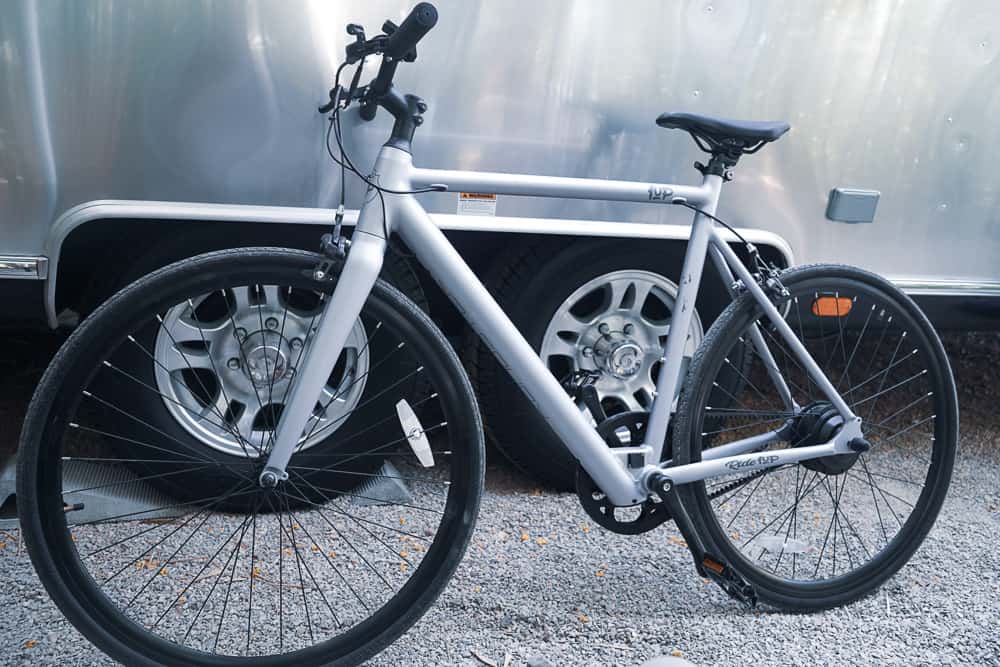 I love how the bike doesn't look like an electric bicycle. There is no battery pack giveaway and therefore less incentive for someone to nick it.
Long Range
As with any type of battery-powered mode of transportation, range is always a consideration. But I've never experienced any type of range anxiety with the Roadster V2.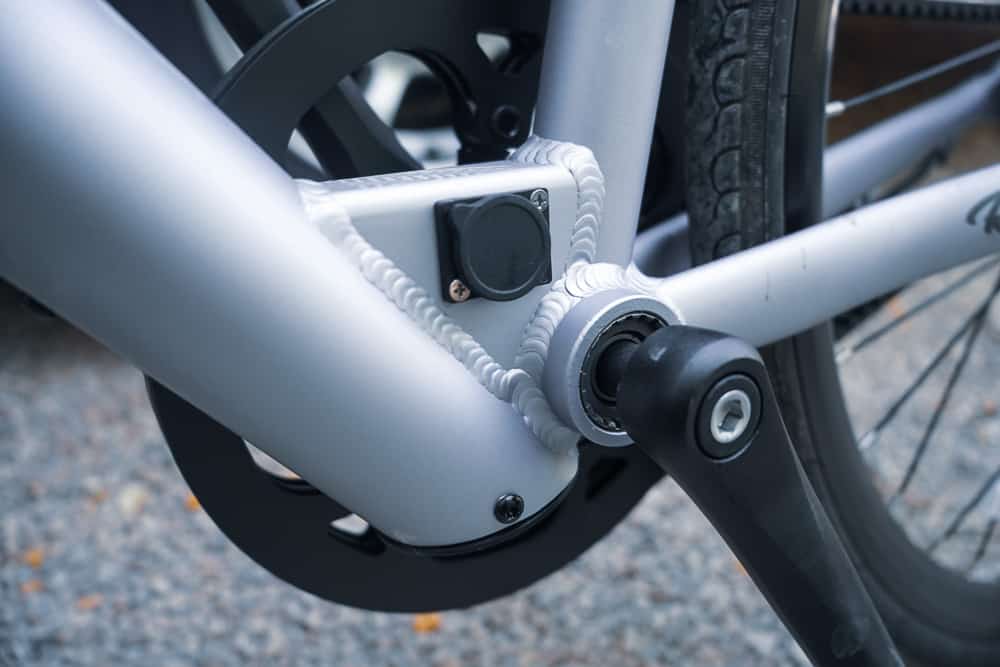 Ride1up claims it has a 20-30 mile range depending on rider weight, terrain, incline, and level of assist. I'm a heavier guy who rides it at level 5 and I've gone on 25+ mile rides with plenty of juice to spare.
For short rides I often don't plug it back in at home because it hardly used the battery.
If you did happen to run out of battery you can always pedal the bike normally, so you're never stranded.
Gravel Edition
The Roadster V2 is available in two sizes 52cm and 58cm and three different colors. Ride1up just introduced a "Gravel version" of the Roadster V2 which features lower gearing, a Gates belt drive, Tektro disc brakes, and WTB gravel tires.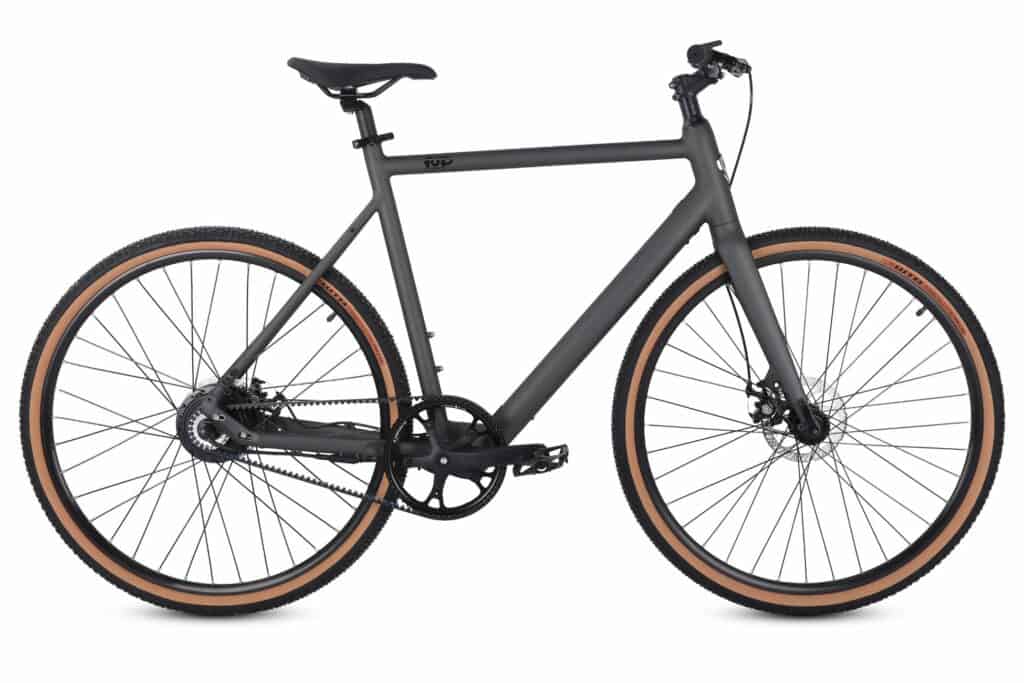 They're currently taking pre-orders for the gravel edition right now.
We recently had some friends over to visit and they commented on the slick looking bike in our garage. After going for a spin they ordered two the next day and received them within a week.
We're always happy to turn friends onto products and gear we love, especially when they leave you with a smile on your face.