Sharpie has upped the permanent marker game by introducing the Sharpie Pro, which is designed for the trades and improves on their already stellar pens.
Check out this test of the Sharpie Pro, as we pour water on wood, pvc, metal, and tile, and see if the Sharpie will mark it and not smudge.
Plumbers, electricians, and contractors, all require a permanent marker to label all types of materials that are used in the construction or repair process. Wood, glass, metal, pvc, and tile are common surfaces that a contractor will write on, but these materials don't take well to standard pens. Add to the fact that many times these surfaces will be dirty, wet, or oily and it makes it much tougher for ink to adhere to.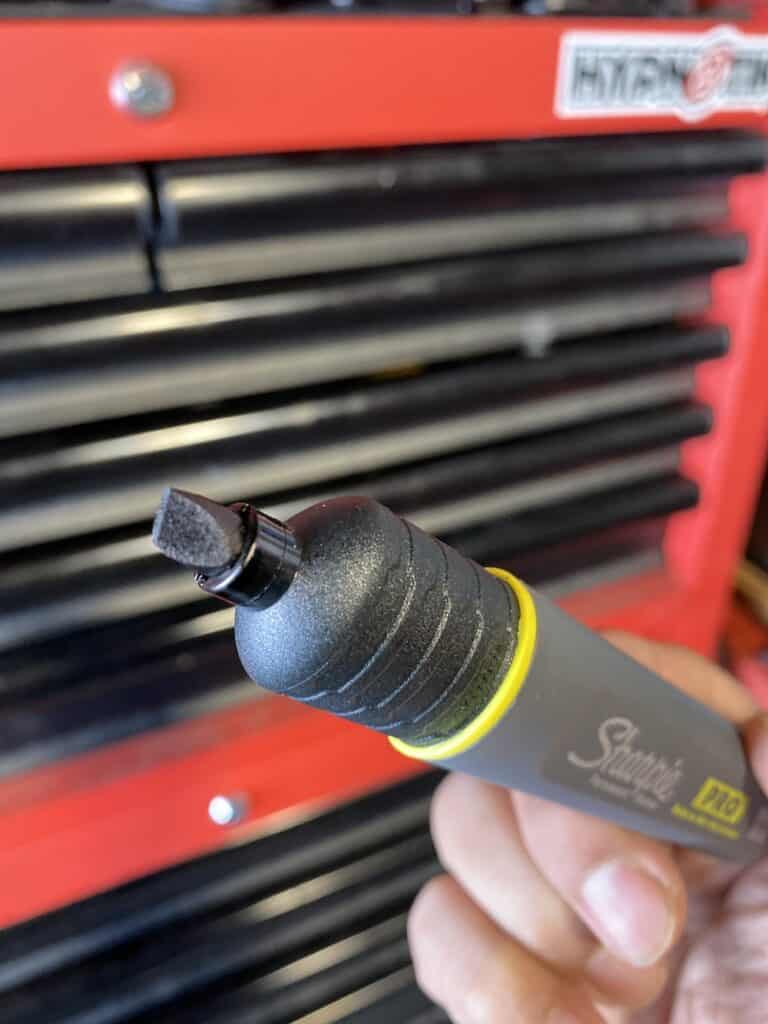 The new ink formula in the Sharpie Pro is made to mark on wet, oily, dusty, and abrasive surfaces. If a marker fails a contractor in the middle of a job, a lot could be at stake. Without writing down a measurement or marking for a cut, a contractor can't do their job.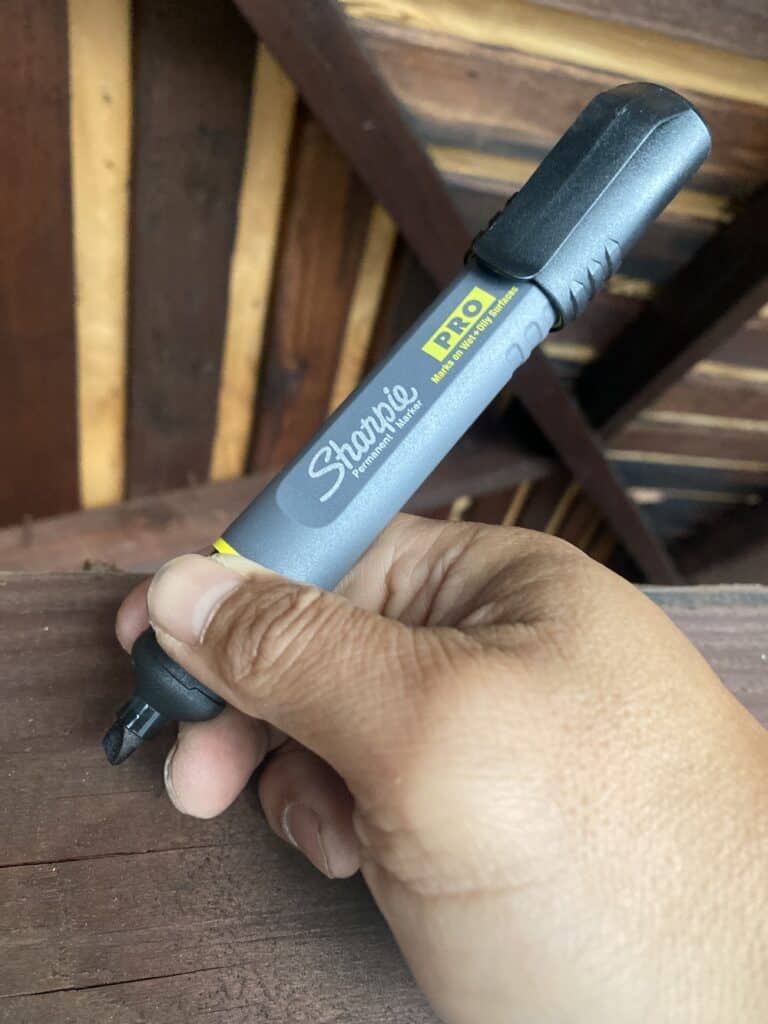 Stronger Tips
The Sharpie Pro has also redesigned their pen tips and made them more durable and break-resistant. The tips are available in a fine, chisel tip, or XL chisel tip.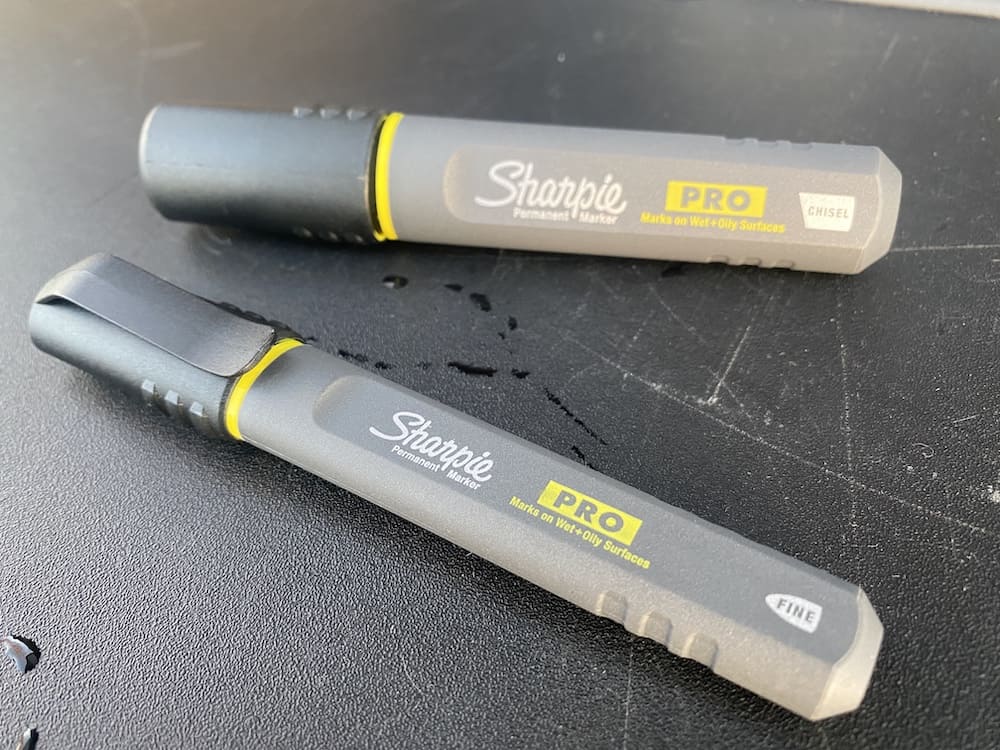 Anti-Roll Barrel
The pen itself is also designed with two flat sides that provide an anti-roll shape so your Sharpie will remain where you place it. The pen is also ribbed for better grip. This comes in very handy when you are wearing gloves.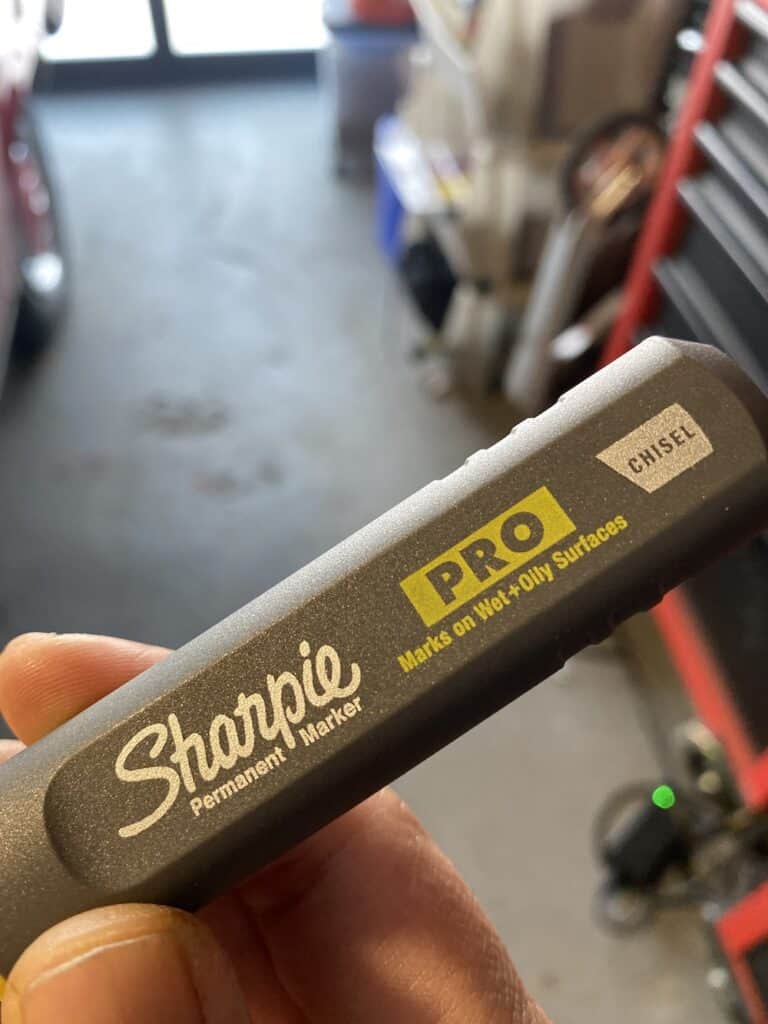 3 Colors
Contractors need more than a black pen as many of the surfaces they will marking on are dark, so Sharpie offers the Pro in black, red, or blue. We wish they also offered silver, so hopefully, that will be the next color available.
Sharpie PRO pens are available on Amazon today.