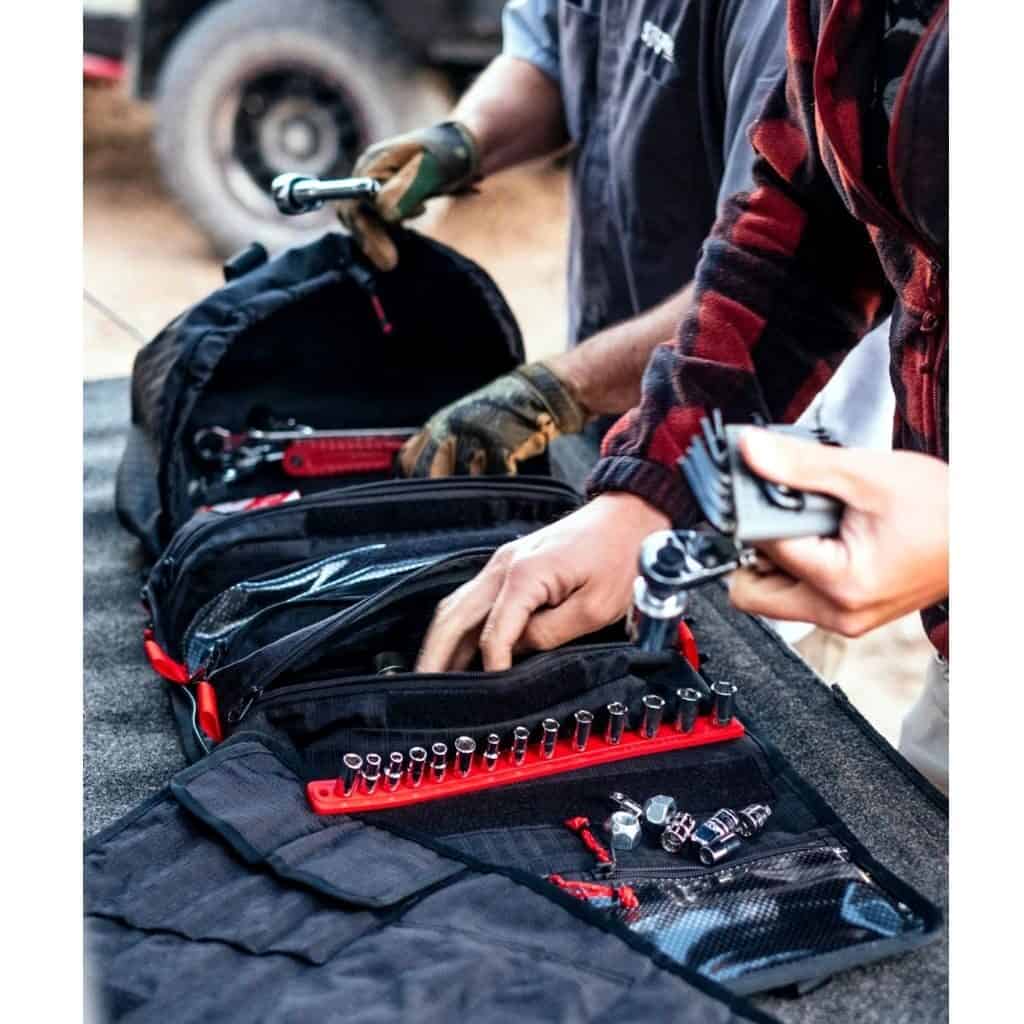 Tool rolls are the best way to organize and transport tools. Tool chests and totes have their place, but for maximum portability and instant access, a tool roll cannot be beaten.
A new entry in the world of tool rolls is the Pangolin tool roll from Step 22. After packing it for a recent trip to Arizona and needing to access some pliers and allen keys for a roadside repair, the Pangolin tool roll will now reside permanently in my new Land Cruiser.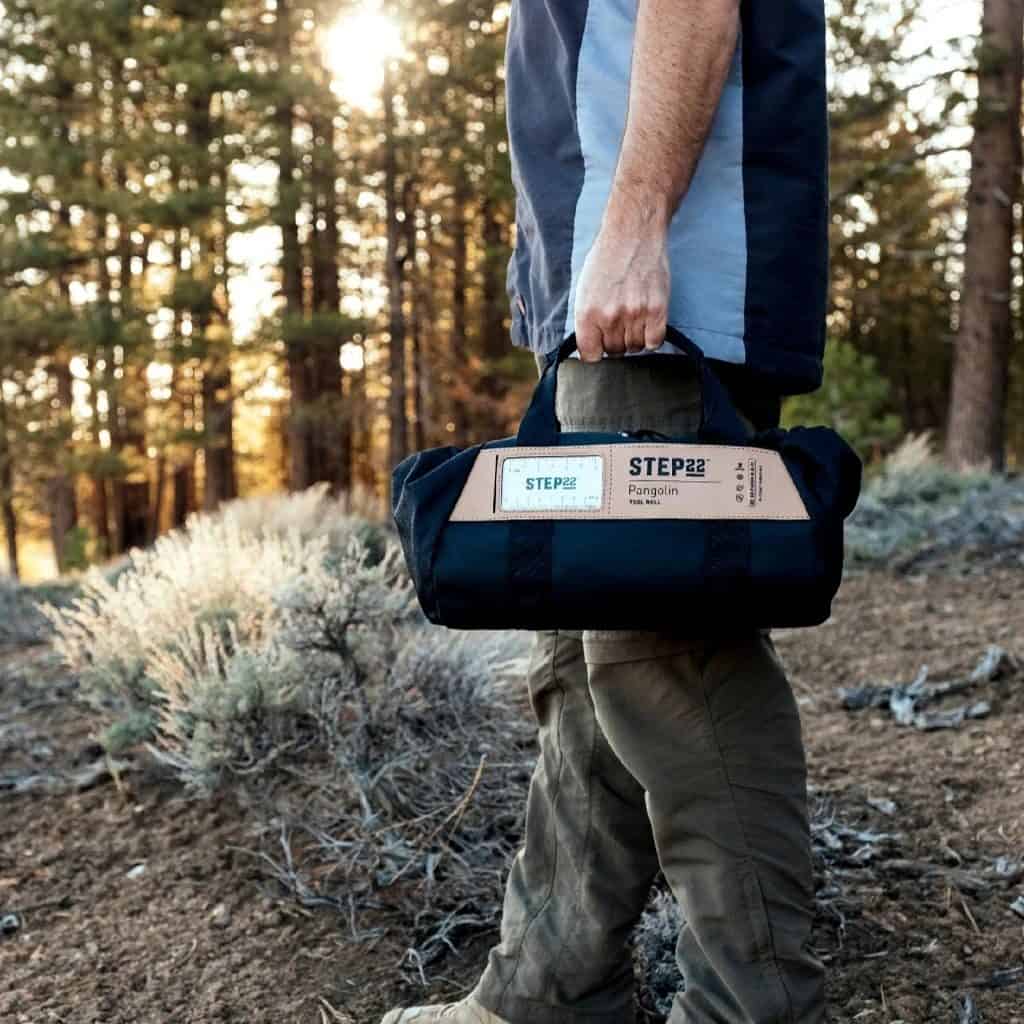 Great Design
The Pangolin looks sharp. The sleek black exterior and handles, combined with the leather label and red accents, elevate this tool roll from the garage floor to stylish handbag. It's that good looking.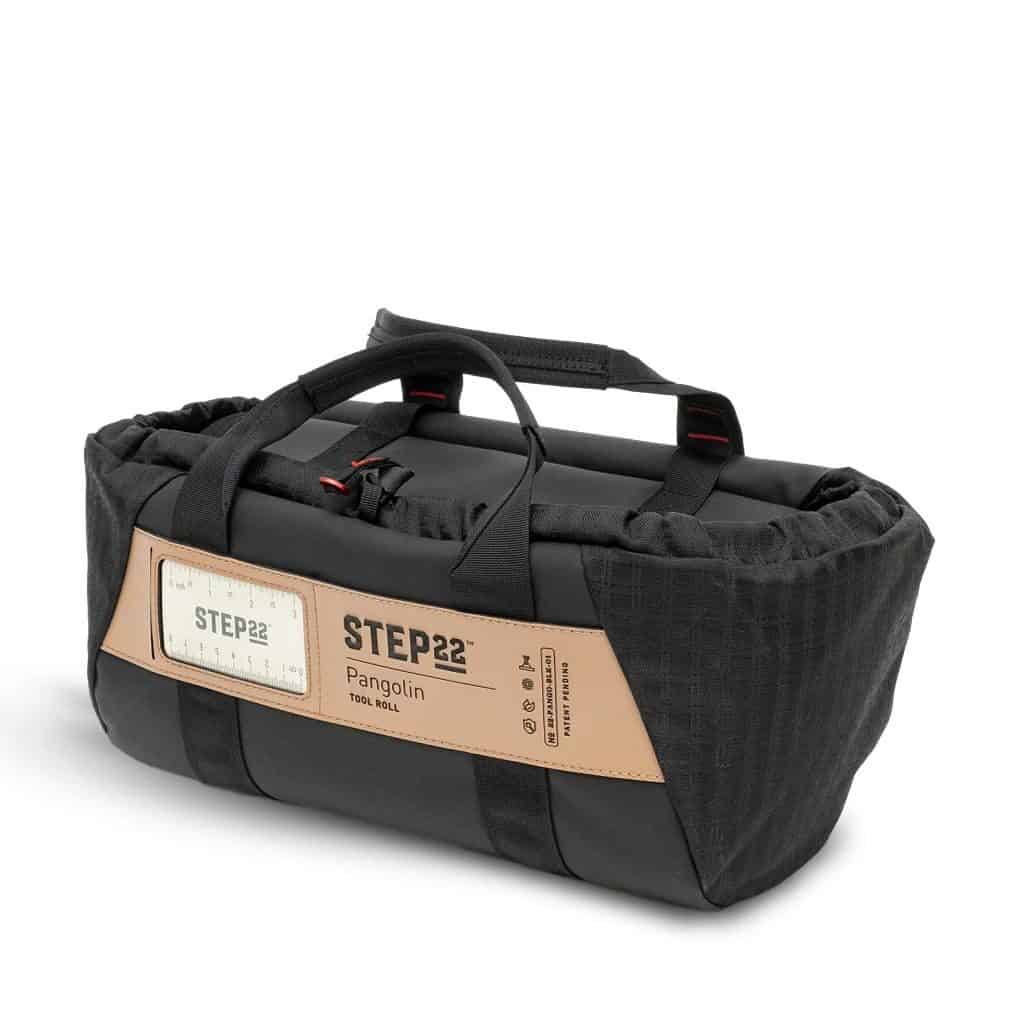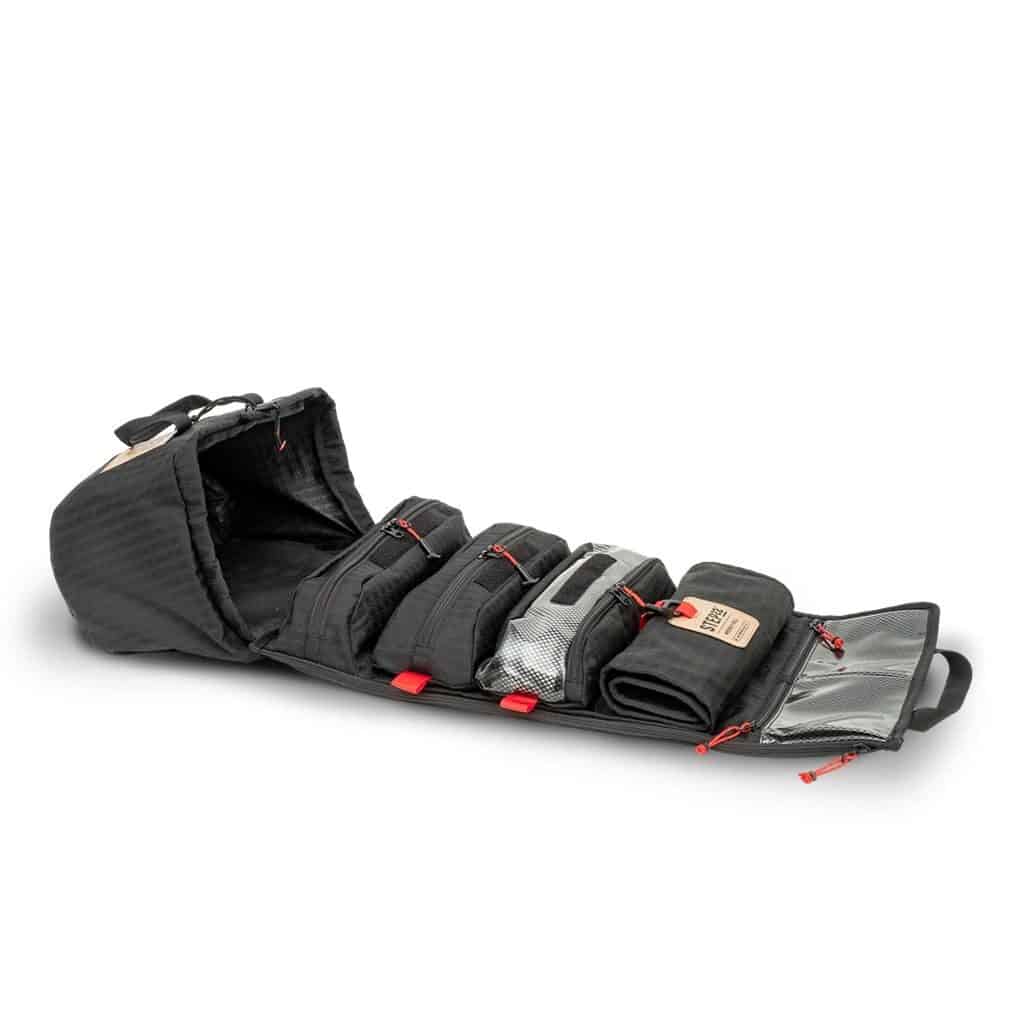 But don't let it's gorgeous exterior fool you, this tool roll is made for work. From the high quality clasps, pulls, and zippers, to the 1000 denier all-weather layer and treadweave, this bag will last.
Tool Organization
I was shocked at how many tools I could stuff into the Pangolin. I kept pulling them from my Front Runner Wolf Pack, until I was able to place all of my essential tools for overlanding and camping into the tool roll (with room to spare).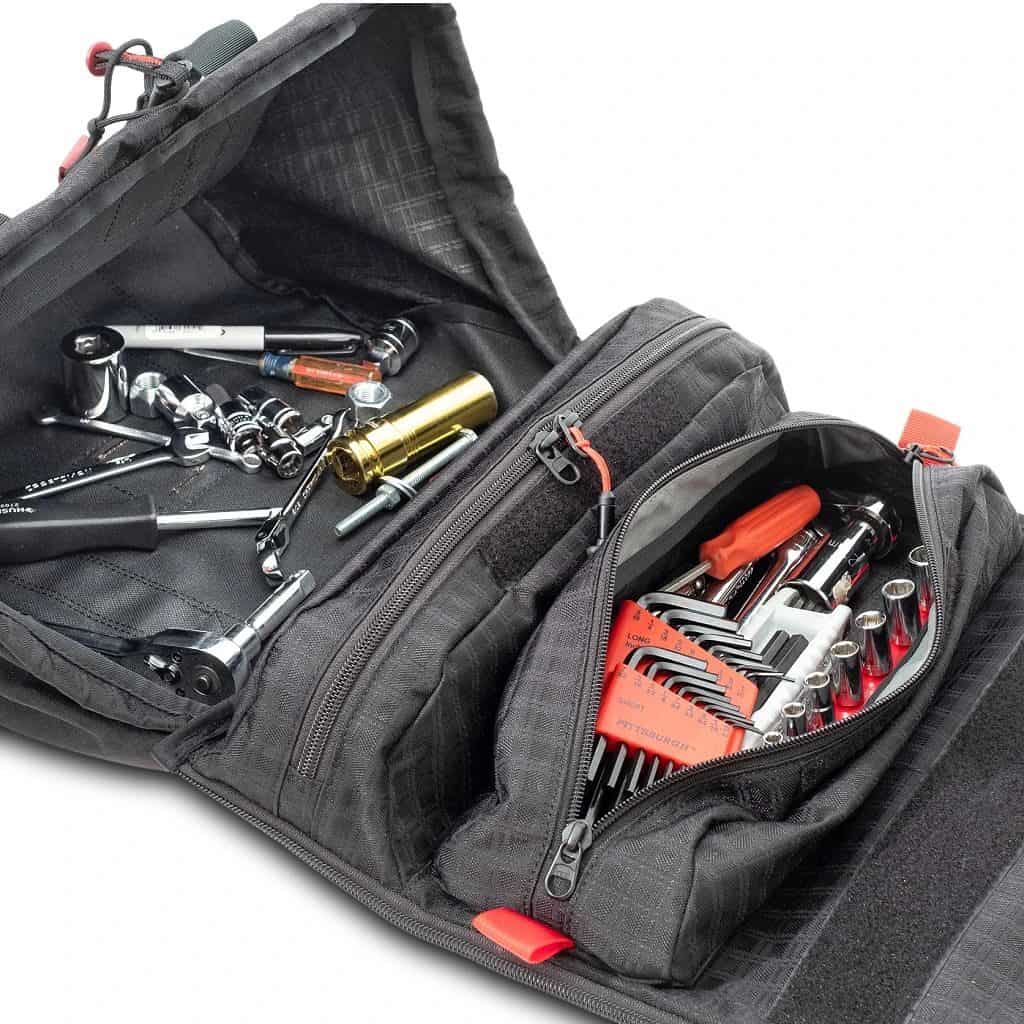 The Pangolin holds all of my wrenches, screwdrivers, sockets, knives, and more. The multiple zippered pockets make it easy to organize and the roll keeps what you need most instantly available.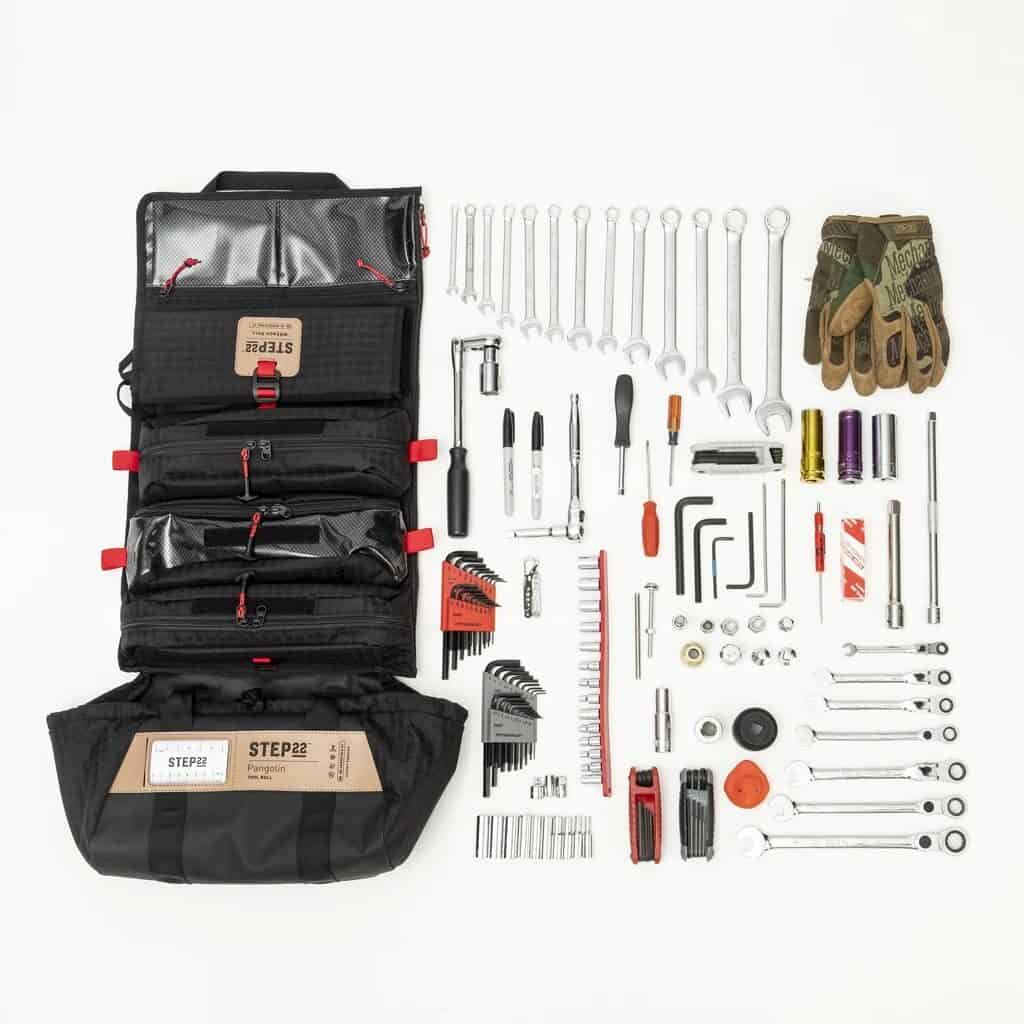 The bag that the Pangolin rolls into is one of the best features. It keeps everything clean and there is no chance of any tools slipping out or grabbing onto something else in your utility box or cargo area. The bag can be cinches which makes it even more compact.
Overlanding and More
This is the ideal tool roll for overlanding or adventure travel. The Pangolin can easily fit behind or under a seat, as well as in any storage area in your car, truck, or SUV.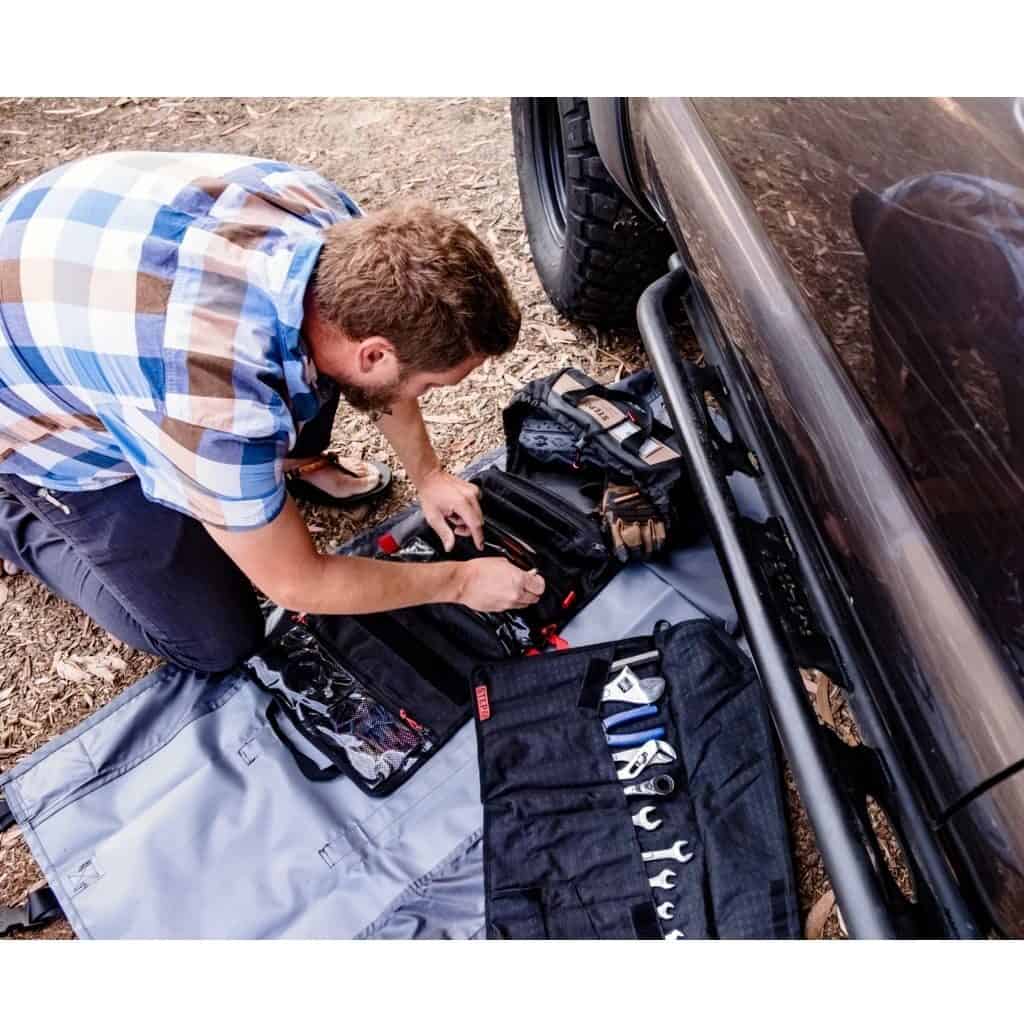 Beyond overlanding, this tool roll can be great for DIYers and who are working on need all of their tools in one place. I typically place what I think I'll need in tool tote, but invariably I make multiple trips to my tool chest. With the Pangolin everything is right where you need it.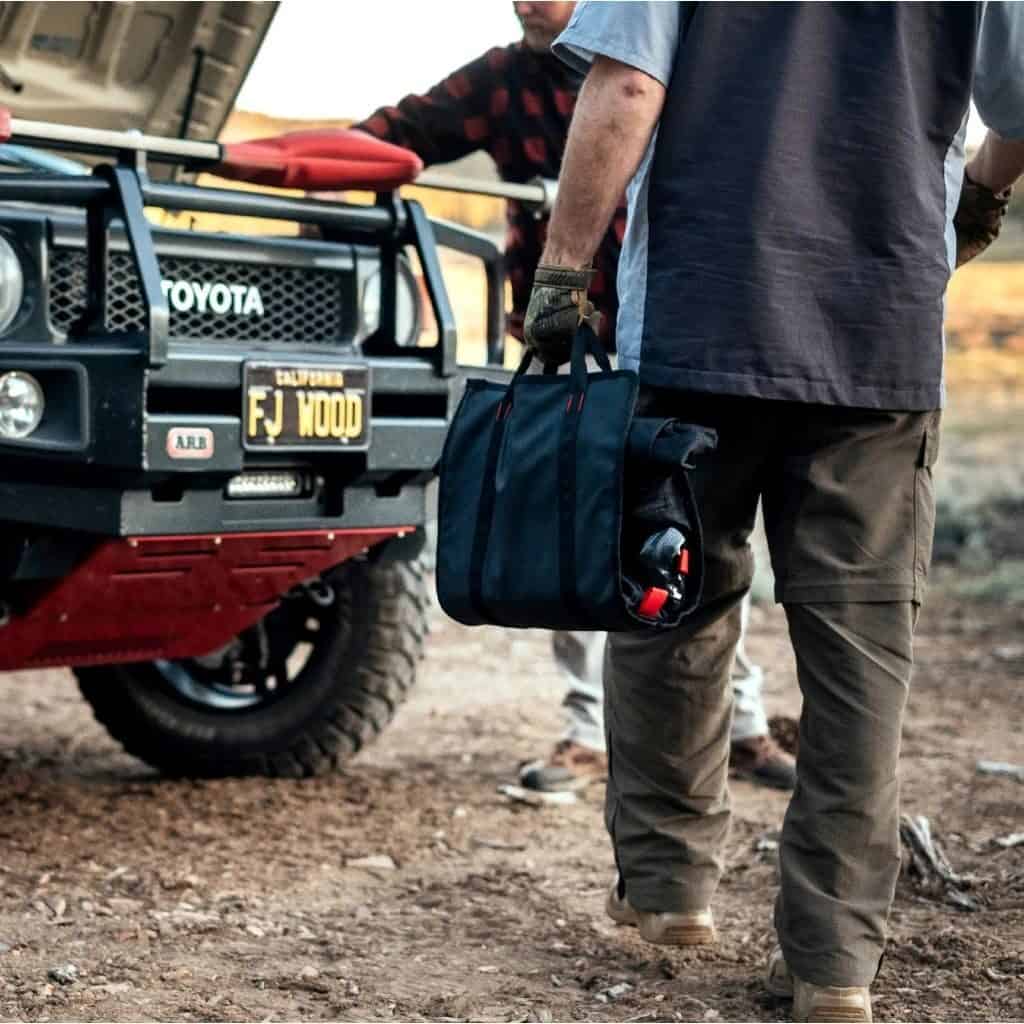 It would be great to have another tool roll for inside the house. I can keep this under a sink or in closet instead of filling a drawer with loose tools or having to go to the garage to find what I need.
Here's what you get with the Step 22 Pangolin Tool Roll.
2x Clear coated mesh pockets
1x Removable Wrench Roll (17 slots)
1x Removable Tool Pouch
1x Removable Coated Mesh Tool Pouch
1x Fixed tool pouch
1x Full length zippered pocket
1x Deployable storage garage
These are available now at Step22gear.com.