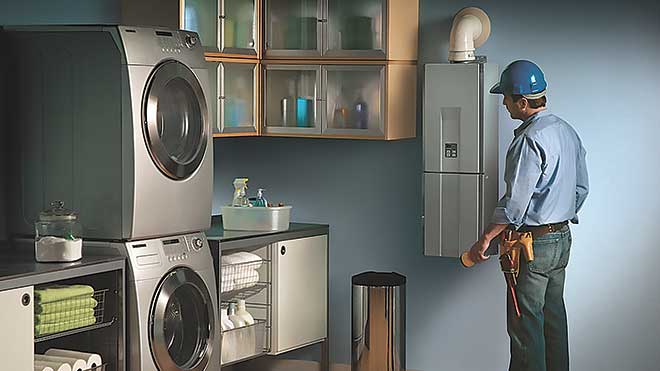 Your water heater works silently and tirelessly to provide you and your family with warm water throughout the year. Just because it's tucked away in the garage or basement, doesn't mean you shouldn't be aware of it's function and how to best optimize its use of energy. Here are some tips and a quiz for determining if it's time to upgrade and replace your current water heater.
A water heater should be replaced every 10 to 12 years. Leaks, faulty thermostat, or a defective heating element can all cause a water heater to perform poorly and waste energy. Take this quiz on KnowYourWaterHeater.com to help determine if it's time for you to replace your water heater.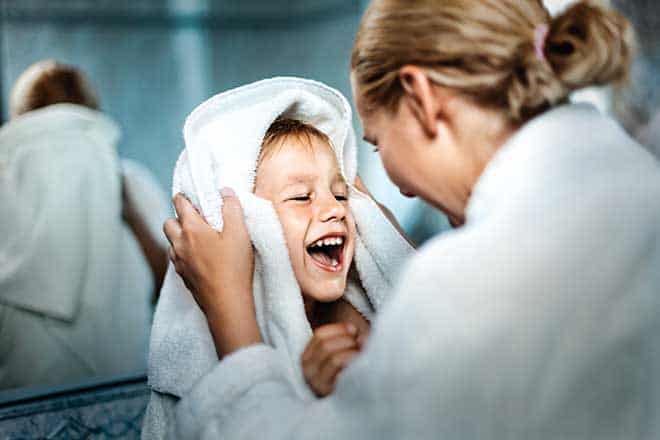 We've suffered from a poorly functioning electric water heater and it sucks! We've gone through the process of removing it and flushing it and reinstalling it, all to not make much of a difference in the comfort of our family. We couldn't wash dishes and take a shower at the same time and we'd always have to wait at least an hour after someone took a shower to take another one for fear of getting a cold rinse.
A tankless water heater turned that around and now we have plenty of hot water to use when we need it.
There are two main types of water heaters, gas and electric. With rising cost of electricity, gas is fast becoming a more viable and money-saving option. Check out this infographic on how much energy your water heater uses compared to other appliances in your home.

In April of this year, the Federal National Appliance Energy Conservation Act standards went into effect which increased minimum energy efficiency requirements for water heaters. If you were on the fence about buying a new water heater, now is the time to act. If you wait for your current water heater to fail before replacing it, you could be wasting hundreds of dollars in lost energy.
There are many reasons to consider upgrading to a gas-powered water heater:
Standard efficiency tanks for electric storage water heaters are now wider, taller, and heavier. This requires a larger storage area in your home which you may not be equipped to handle. Gas units meet these regulations at the same size and are often much smaller in size as in the case of a tankless water heater.
In most parts of the country, gas-powered high-efficiency storage tank and tankless models deliver lower annual ownership costs than electric or heating oil models.
Standard electric storage tank water heaters produce two times greater emissions than tankless units running on propane.
When shopping for a new propane gas powered water heater, make sure it's ENERGY STAR Certified.
Photos courtesy of the Propane Education & Research Council.
This post is sponsored by the Propane Education and Research Council, but all opinions and statements are from Timothy Dahl of Charles & Hudson LLC.