This is a sponsored post written by me on behalf of TRUFUEL® for IZEA. All opinions are 100% mine.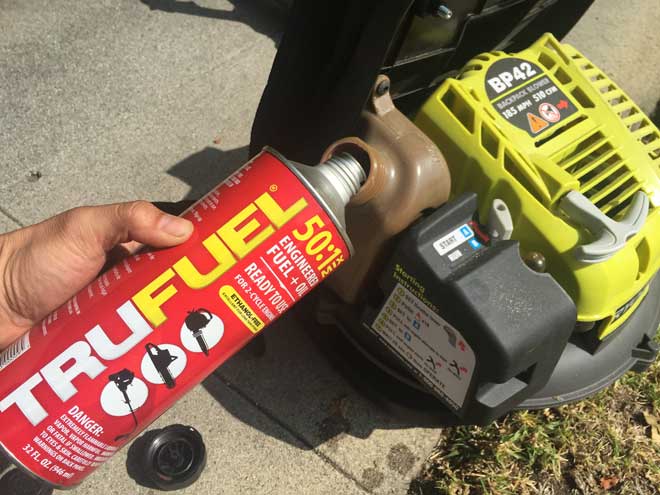 The high ethanol content in gas you buy from the pump works well for your vehicle, which is tuned for it, but outdoor power equipment including lawn mowers, blowers, and chain saws, aren't engineered to handle it.
You'd never put the wrong type of fuel into your car, so don't do the same with your outdoor power equipment. We recommend using a precision-engineered premixed fuel that is specifically made for 2-cycle and 4-cycle engines. These engines require an ethanol-free fuel that will enhance performance when in operation as well as when the engine is sitting (as outdoor equipment often does).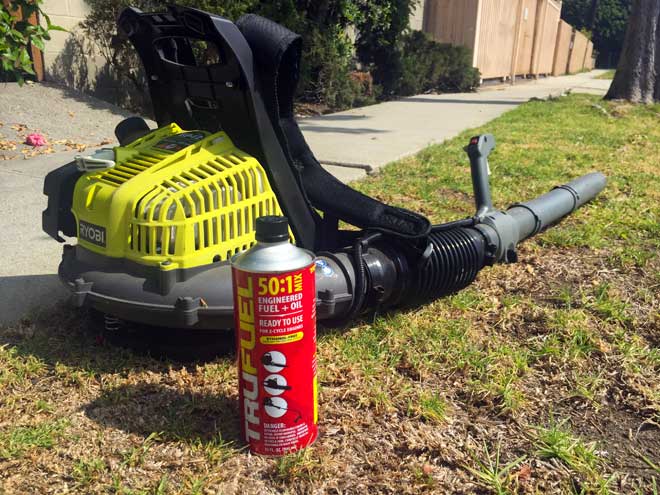 We recently had trouble with our backpack blower which was brand new, but had a rough idle and we'd experience intermittent power loss. We finally tracked it down to the old gas we were using which was causing all types of performance issues.
We'd never considered a pre-mix fuel before, but after we made the switch we won't be going back. We chose TruFuel, which is a pre-mixed fuel that is available in 32 oz. cans. Just open the can, pour into gas tank, and start the engine. No more dirty mixing of oil with damaging ethanol gas.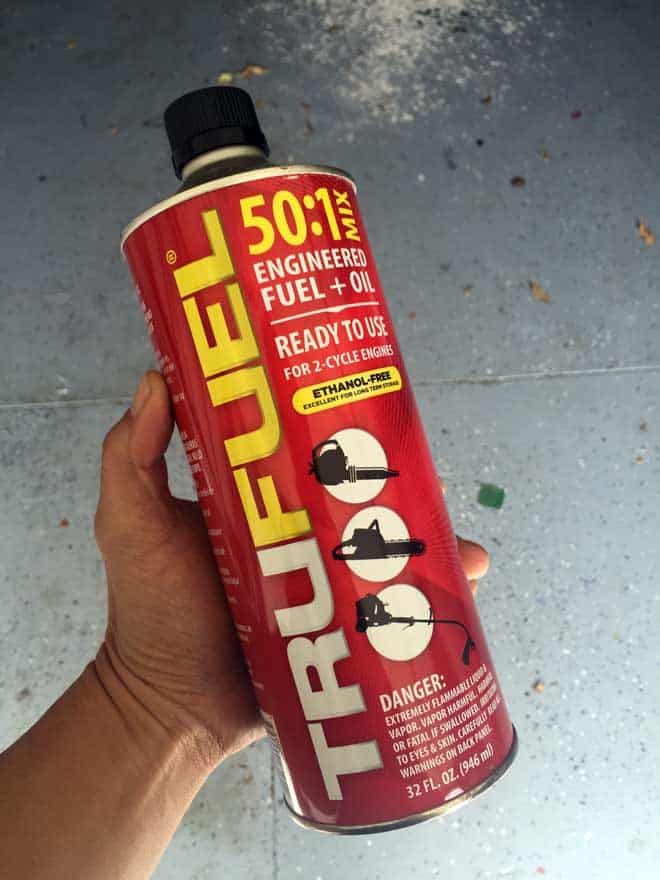 TruFuel instantly brought our blower back to life and it's started up on every pull since.
TruFuel is has a shelf life of 5 years and will stay fresh for 2 years after you open it. Buy a few boxes, and don't worry about using it all during the season.
Here's a quick video showing TruFuel in action. It's available in a 40:1 mix, 50:1 mix, and 4-cycle engine mix.