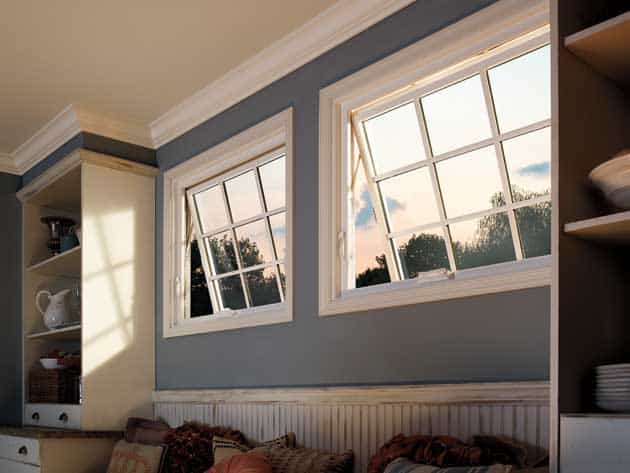 If you've come to the realization that you need to replace some or all of the windows in your home, you may be surprised by the myriad of options available.  Window technology has changed a lot in the last ten to twenty years and this window tech has made our homes more energy efficient than we could have ever dreamed of.
Window Glass
There are a few glass options to be aware of, but the number one variable is how energy-efficient the window is. Pella shares a few facts about ENERGY STAR® requirements and what to look for in an new replacement window.

U-Factors measure the insulating value of windows and other fenestration products. The lower the U-Factor, the better job a window does of keeping out heat and cold (This is different from R-value which measures insulation's ability to resist heat traveling through it). A low U-Factor is important in all climates. In Southern climates where air conditioning is important, choose a window with a lower solar heat gain coefficient (SHGC) to reflect the sun's heat away. Compare efficiency ratings before you purchase a window to help lower heating and cooling costs and make the most of your investment.
An easy way to choose energy-efficient windows is to look for products that meet ENERGY STAR® requirements. TheENERGY STAR® program was created by the U.S. Environmental Protection Agency and the U.S. Department of Energy to help consumers identify windows and other products that save energy. Performance requirements for windows are tailored to meet the specific needs of different climates. For example, in Southern climates in the U.S., a low SHGC is most important. In Northern climates, a low U-Factor is most important.ENERGY STAR® certified windows assure homeowners the windows they choose are the most appropriate for their area in terms of energy efficiency.
Most high-performing windows today have Low-E glass. This thin film coating improves thermal efficiency (insulation properties) and helps block the sun's heat rays and damaging ultraviolet rays. Read more about Low-E coating in the Glass types and options section of these tips.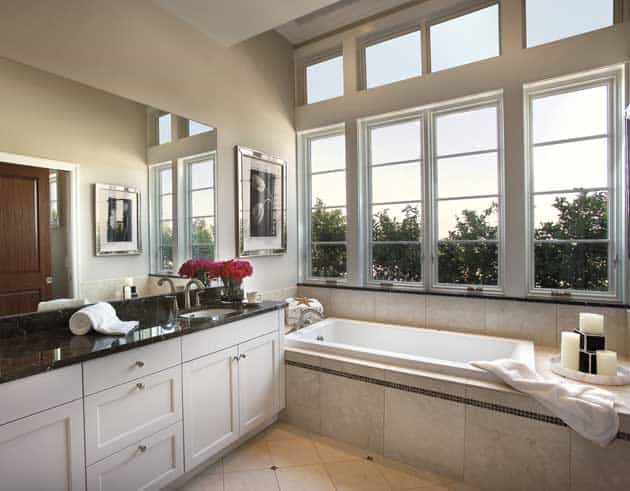 Clear — Clear glass is the basic material available for windowpanes. In recent years, with the advent of ever-increasing energy costs, more homeowners are choosing glass with special glazing options, like Low-E coating, to enhance energy efficiency.
Low-E — Low-E coating is a microscopically thin finish of metal oxide on the surface of clear glass that reflects a high percentage of heat. This coating allows the sun's heat and light to pass through the glass into the home, while at the same time blocking heat from escaping the room, considerably reducing heat loss.
Heat absorbing — Glass treated with gray, green or bronze tints reduces heat gain by absorbing as much as 45 percent of the incoming solar energy, further increasing the windows energy efficiency.
Reflective — Glass that has been coated with a reflective film is useful for controlling solar heat gain during the summer. It also reduces the passage of light and solar transmittance year-round.
Glass layers and air spaces — Homeowners can choose from one, two or three panes of glass for their new windows. Single-pane glass is the least energy efficient option, providing only a thin barrier to the outside elements with very little insulating value, as evidenced by its high U-Factor. Multiple panes of glass increase a window's ability to resist heat flow (decreasing the U-Factor) and greatly increase its energy efficiency. An even more energy efficient window results when the double or triple-pane glass has Low-E insulating glass with argon.*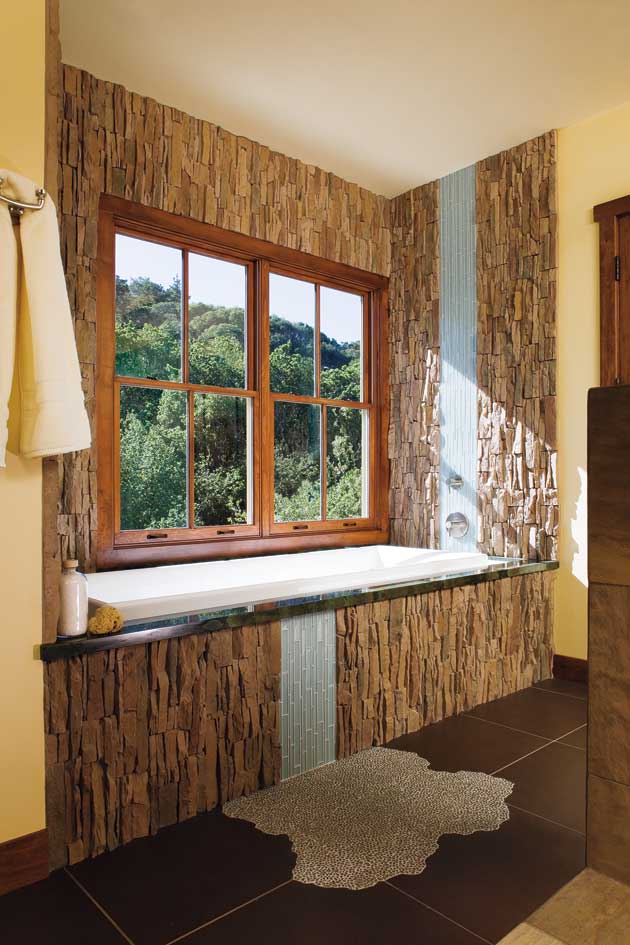 Window Materials
After you decide which glass type is best for you, you'll want to determine the window material used to make the window sash and frame. The most popular options include:
Aluminum — Usually the least expensive, aluminum windows are less energy efficient than windows made of other materials. Aluminum windows may experience conductive heat loss and condensation around the frame. If your home is equipped with aluminum windows, you may feel more heat or cold when you are near your windows. Another drawback is that while they can be painted to accommodate a color change to a home's exterior, the paint job may not be as natural looking as painted wood or fiberglass.
Fiberglass — A relative newcomer to the window industry, fiberglass windows are some of the most energy efficient windows, because they won't warp, shrink, swell, rot or corrode in varied climates. Because of their thermal stability, they are excellent for holding large expanses of glass. Fiberglass windows are typically more expensive than aluminum or vinyl.
Vinyl — One of the most popular materials, vinyl windows are durable, generally lower cost, and energy efficient. While they are typically available in a wide variety of light colors, one drawback is they cannot reliably be painted another color if the home's exterior changes, because paint doesn't adhere well to the vinyl. Another consideration is climate. In areas of extreme heat, vinyl windows may get soft or sag, compromising the seal between the glass and the frame. Repeated exposure to extremes of heat and cold may cause the windows to become less energy efficient.
Wood — The original material for windows and doors, wood windows are still a wise choice for many homeowners trying to upgrade a home's original windows with more energy efficient models. Wood is a natural insulator and is resistant to temperature extremes, and are less prone to condensation. Many wood windows feature protective aluminum or vinyl cladding on the exterior, which reduces external maintenance.
Keep in mind that different climates require different window technologies and materials for optimal performance. Be sure to check with the experts at your local window store to determine the best options for you.
Photos courtesy of Pella Windows and Doors.