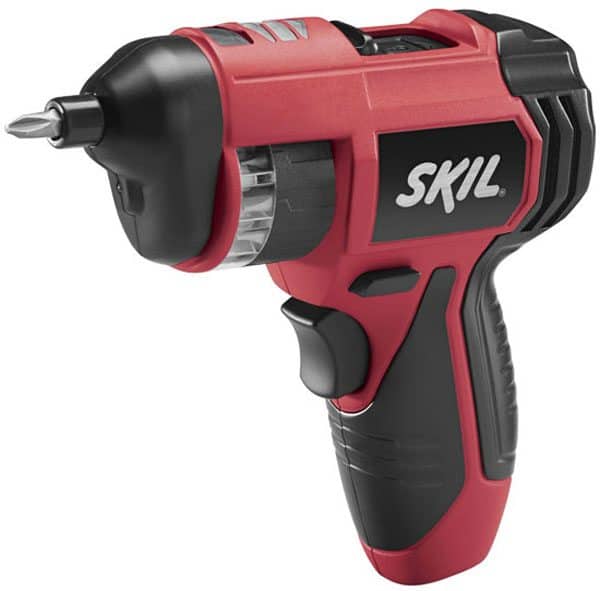 SKIL is releasing some innovative power tools for the home do-it-yourselfer that aren't just downsized tools but rather serve a particular purpose and niche. The SKIL iXO VIVO we reviewed a couple months ago was very cool and now we've got a sneak peek at the SKIL 360 Quick Select cordless screwdriver.
The 360 Quick Select is a cordless 4-vol screwdriver that features an illuminated 12-bit cartridge. The bits stay in the tool and you simply turn the cylinder to find your desired bit. No more chasing loose bits in drawers or having the fall out of your screwdriver. This will make getting to task much faster.
The 360 Quick Select promises an 18-month hold on one charge and it can be charged via a wall outlet or micro USB port.
This tool will be priced around $49 and available by May 1st. Just in time to make a perfect Father's Day gift.
If you can't wait that long then check back next week as we'll be offering one of these bad boys to one lucky reader.
Here's quick video with a rundown of features and uses.