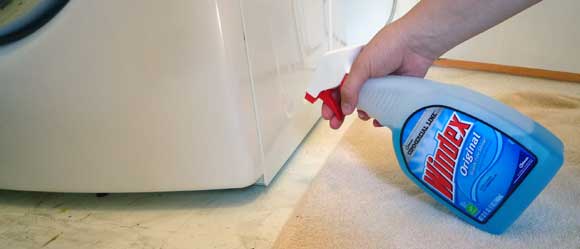 We are the proud owners of a new Whirlpool Duet washer and dryer from Lowe's. We had them delivered and stacked, but the problem is, once stacked they become even heavier and more difficult to move. Fortunately the delivery guys offered us a quick tip and had us spray Windex on the floor just around the feet. As soon as we nudged the feet to the Windex covered floor the stacked washer and dryer slid like butter.
They prefer using Windex or a window cleaner as opposed to water because it works better and dries faster. This isn't guaranteed to not scratch your floors but the chances of damage are much less than if you were to use nothing.
We now feel confident fine-tuning the location of our units without the help of more people and know that the next time we move some heavy equipment we'll reach for the Windex as well as the hand truck.