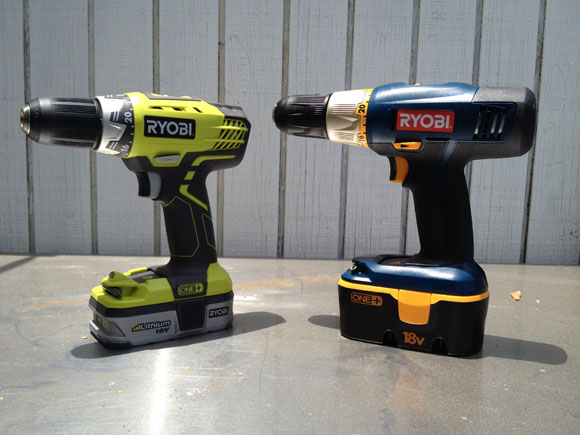 It's hard to go wrong with power tools as a gift for dad and Father's Day is a great time to set him up with some new gear.
Don't think you need to spend an arm and a leg to do this. RYOBI has their 18V ONE+ system that offers over 40 cordless power tools options. But they key here is that you can get into this system with a more powerful and lighter lithium-ion battery option or the traditional and no-nonsense Ni-Cad batteries.
If your budget doesn't allow for lithium-ion then you can gift a Ni-Cad powered tool with the confidence that your dad can upgrade to the lithium-ion without needing to convert to a new system since all of the batteries are interchangeable with every tool. You also only need one charger as it will handle both types of batteries.
RYOBI always comes in at a great price point for the DIYer but by keeping both technologies there are even more options for various budgets.
If you can swing it, lithium-ion is the better technology and here's why.
+ Lithium ion batteries produce a consistent charge throughout the life of the battery. Ni-Cad batteries lose power as the battery runs.
+ Lithium ion batteries can be charged many more times than Ni-Cad batteries, and are not damaged by leaving the charger on too long.
+ Lithium ion batteries are lighter than Ni-Cad batteries, allowing for smaller more powerful outdoor and power tools.
+ RYOBI's 18V ONE+ battery holds a charge four times longer than NiCad batteries, helping dad to complete jobs without having to stop to charge. The battery is also compatible with more than 50 RYOBI ONE+ products, making the RYOBI 18V ONE+ Lithium Ion Compact Drill Kit a great product to start or enhance dad's tool collection.
You can check out the whole RYOBI lineup at Home Depot.
side note: One of our favorite features of this drill is the magnet platform on the base. So handy as a spot for keeping stray screws.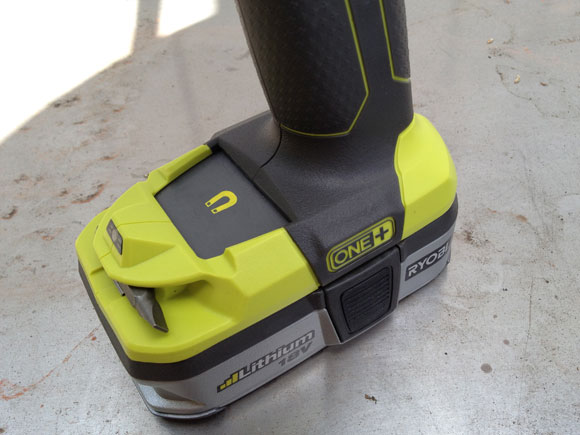 The Home Depot partnered with bloggers such as me to help promote their Lithium Ion power tool Father's Day program. As part of this promotion, I received compensation. They did not tell me what to purchase or what to say about the products. The Home Depot believes that consumers and bloggers are free to form their own opinions and share them in their own words. The Home Depot's policies align with WOMMA Ethics Code, FTC guidelines and social media engagement recommendations.