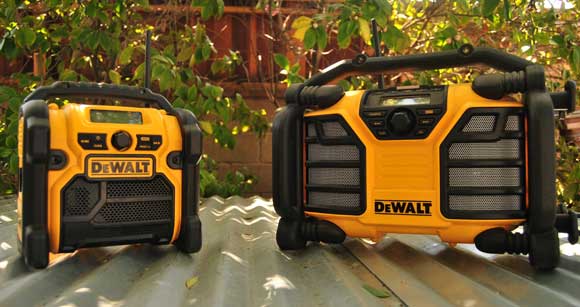 The newest worksite radios from DeWALT come in two flavors. The DCR015 is the larger unit which in addition to playing the radio or music from your smartphone or Mp3 player it also charges your 20V or 12V Max battery when the unit is plugged in and it has two outlets so you gain an extra power station. It includes an equalizer to adjust treble and bass and to our ears it's plenty loud.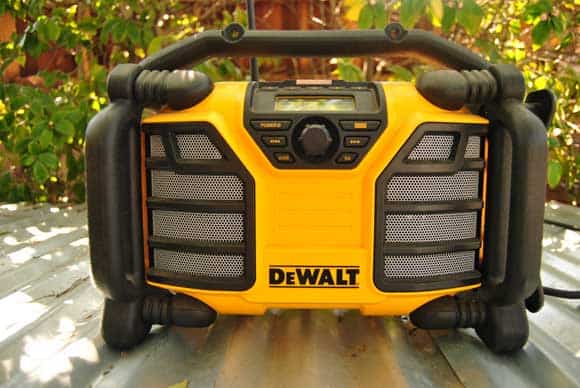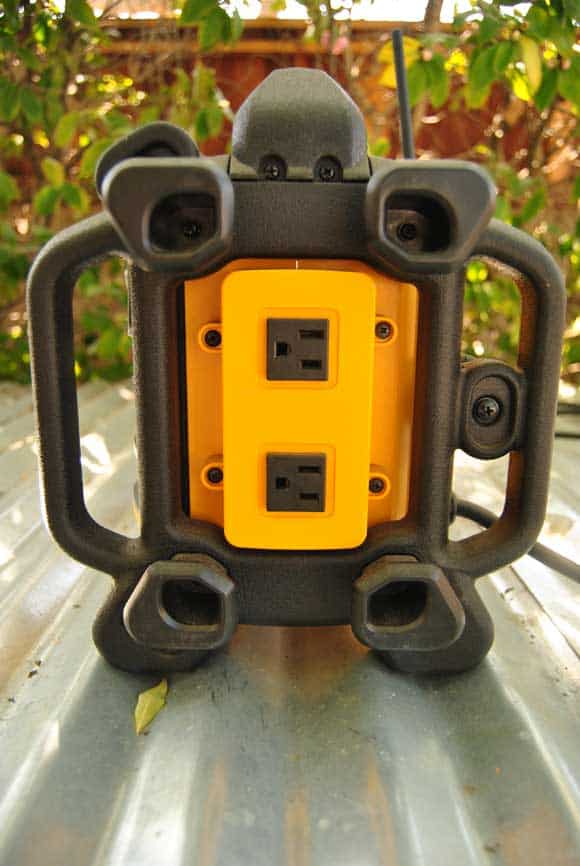 The smaller unit is the DCR018. It also runs off the 20V and 12 Max battery platform as well as the standard 18V battery. This unit has the same USB and aux inputs but unlike the DCR015 it doesn't charge the battery and it also doesn't have an extra outlet.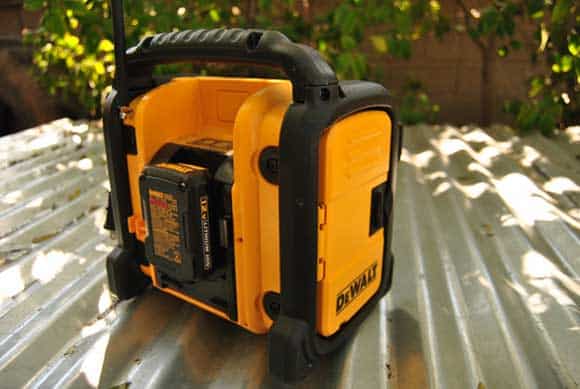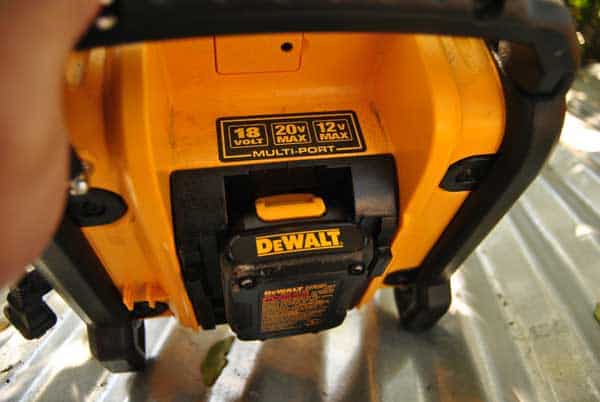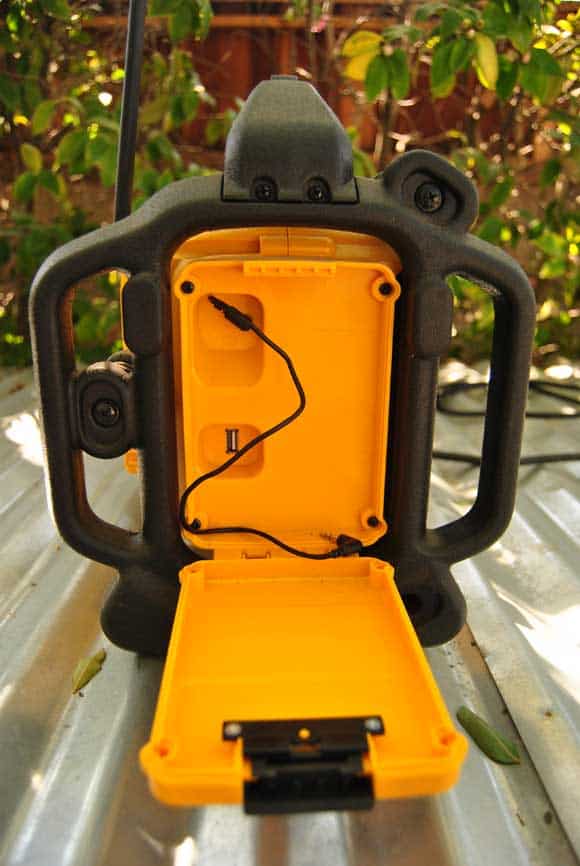 As these radios are great for the worksite, the durability also translates to camping, going to the beach as well as any other outdoor activity.