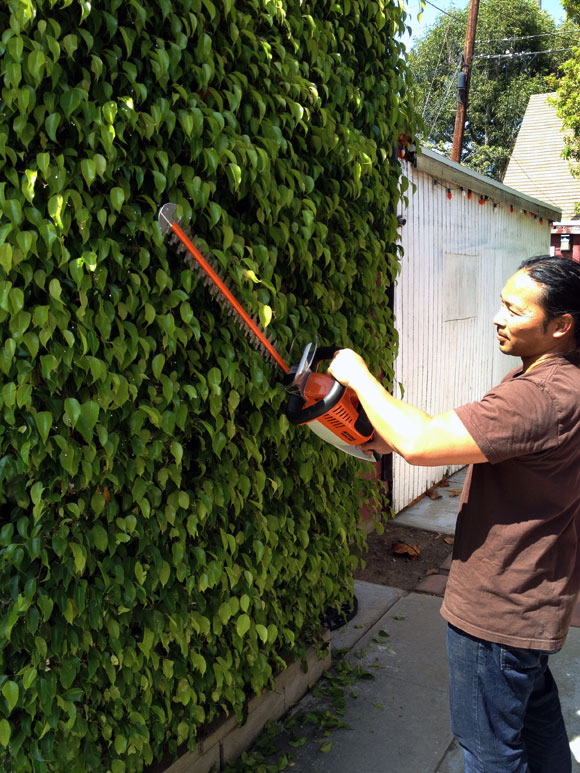 STIHL makes professional grade cordless outdoor power equipment which means these tools are sturdy, have great runtime and can be a bit heavy. They are built primarily for commercial use for landscapers who work in areas that have noise or pollution ordinances.
But if you are a homeowner with a large yard and you are dedicated to staying green then you may also want to consider buying into the STIHL lithium-ion powered tools.
If you get the hedge trimmer you can also use blower and cordless chainsaw with this power platform.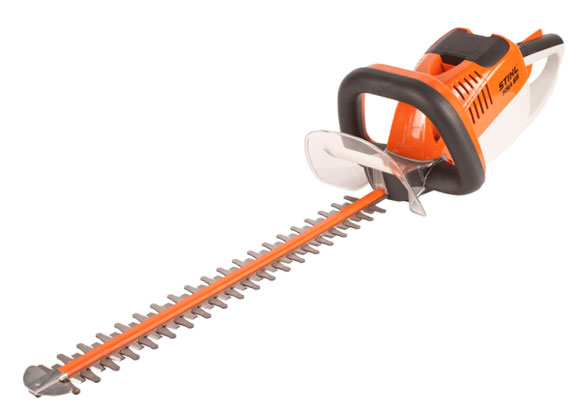 The only drawback for me was the weight. I don't do yard work everyday so I know I worked muscles that don't get used that often but a smaller person might have a tough time with the overall weight of the machine.
The ergonomics were great and the trigger and lock worked well. The blade is also very sharp and it performed extremely well. Running on a 36V lithium-ion battery and with a 20″ blade you'll be unstoppable.
The STIHL HSA 65 retails for about $299 and as with all STIHL tools you need to contact your local dealer.