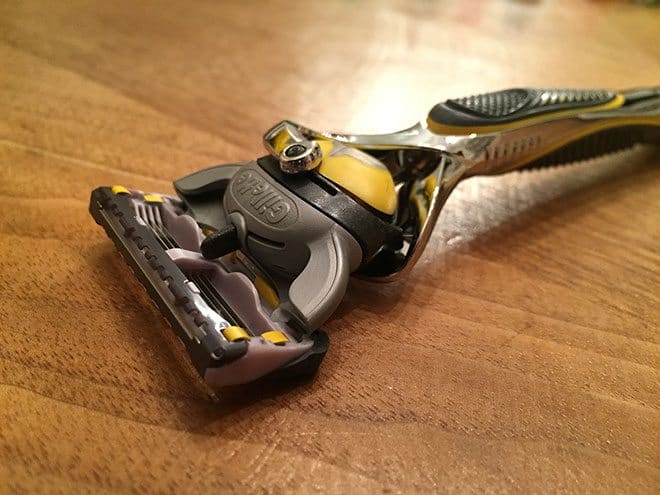 This is a sponsored post written by me on behalf of Gillette at Sam's Club. All opinions are 100% mine.
Shaving is a chore that I put off as long as possible, much to the chagrin of my wife and son, who don't like the feel of my scruffy face. Gillette has just reached out and gave me an opportunity to try out their new Gillette Fusion ProShield razor with a Sam's Club pack that lasts for 9 months. My family was ecstatic about this opportunity and knew I had no excuses for running out of razors or getting a close shave.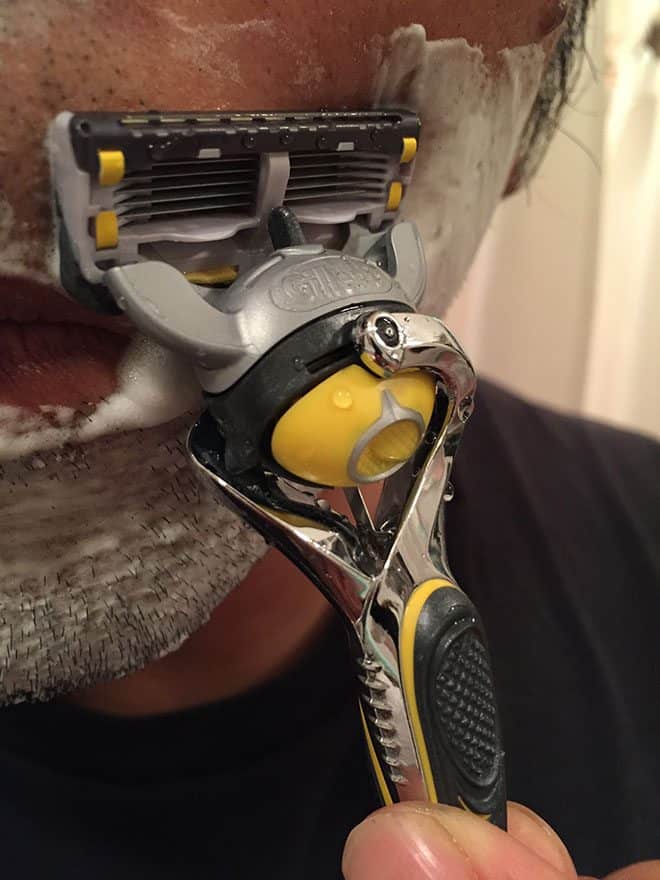 In years past I've experimented with electric razors, but they never gave me a close enough shave. I don't have a lot of facial hair, but what I do have is dark and thick, and if it's not shaved close enough I look like I always have a 5 o'clock shadow which is not the look I'm going for after a shave. I don't have sensitive skin but I like my razors to glide smoothly across my face and I know exactly when the razors get dull and it's time to change them out. I previously used a Gillette Fusion which worked great but after trying out the Gillette Fusion ProShield I've got to say there is a big difference.
I always liked the solid grip of the standard Fusion, but the new Fusion ProShield grip is even better. It's got some heft to it that provides me with precision control of the razor and just feels stable in my hand. The little rubber grips along the side are comfortable to grab and will ensure the razor doesn't slip out of your hand.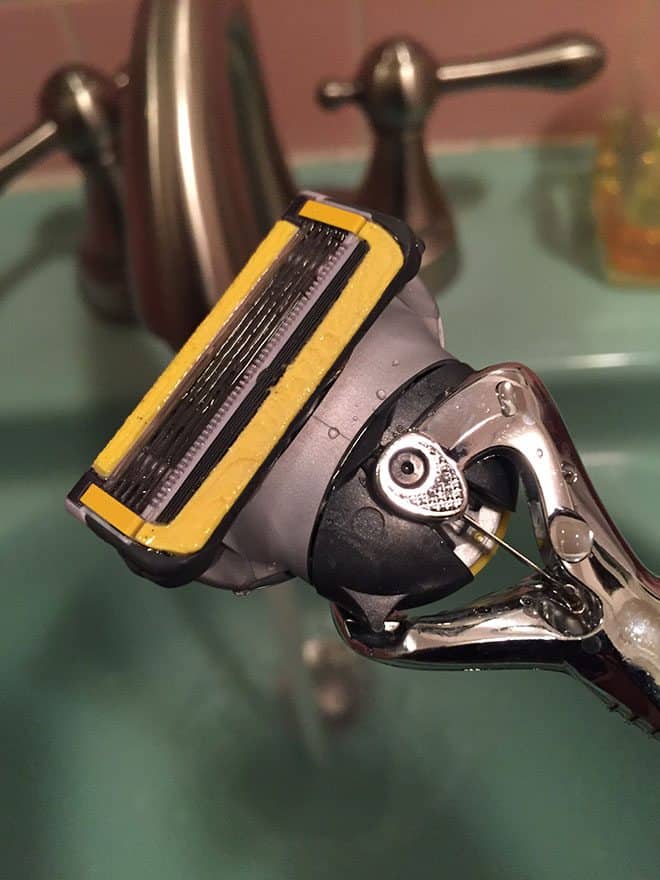 Moving up to the blade, the Fusion ProShield has lubrication strips located before and after the blade which make for an even smoother shave. My face has never felt better after a shave and even though the blades were sharp I never nicked myself, even when I was rushing. This might have to do with Gillette's Flexball technology. The blade not only pivots up and down along the contours of your face, it can also shift side to side, giving you even more blade control and coverage. It sounds like a marketing gimmick but it really works. You can see from this photo how my finger is flexing the blade from one side to the next.
The blades load quickly from the Sam's Club pack and don't require you to touch them when attaching them to your razor or when removing them. Just click and go. The Sam's Club pack is an easy purchase as you get your razor and 9 cartridges all for $42.96.
I'd love to share my joy of shaving with the new Gillette Fusion ProShield, that I'm offering a gift card to Sam's Club so you can buy your own set of razors for yourself or as a gift for your husband, boyfriend, son, or father. To enter to win this gift card, just share in the comments who the gift card is for.