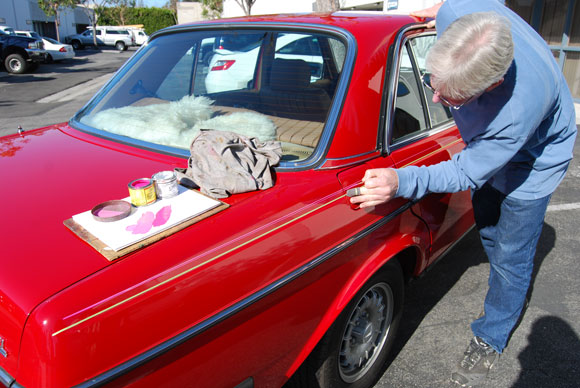 Last year after a lengthy search we acquired a 1983 Mercedes-Benz 300D turbo diesel. We found the color combination we wanted with low miles and great interior.
Even though the car is a bold red, Laura felt it needed something a bit more so we opted to add a pink pinstripe. The pink doesn't always stand out but the difference when you look at the vehicle is like night and day but its one of those things that you might not put your finger on at first since it's so subtle.
To apply the pinstripe we discovered a guy who has been doing this by hand for 30 years. He works out of a small shop in LA and after we finally decided on color it took only 30 minutes and he was done. We couldn't have asked for a straighter line and he did this all by hand!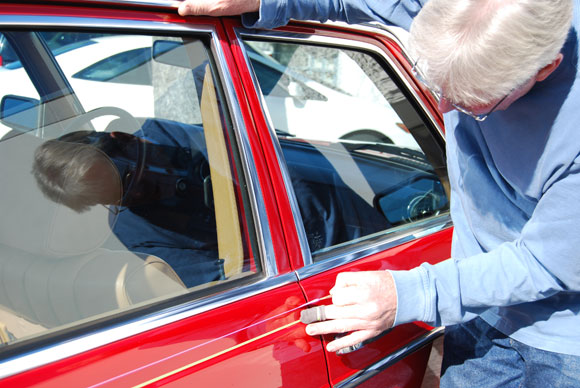 The pinstripe tapers at the ends which takes a lot of skill and one of his secrets is he used a piece of tape as a finger guide as he painted the car in one motion from end to end. It was beautiful to watch and we take pride in the fact that we had this hand done by an expert.
We love to honor and celebrate the work of craftsman so if you know of anyone who you feel deserves some praise let us know.