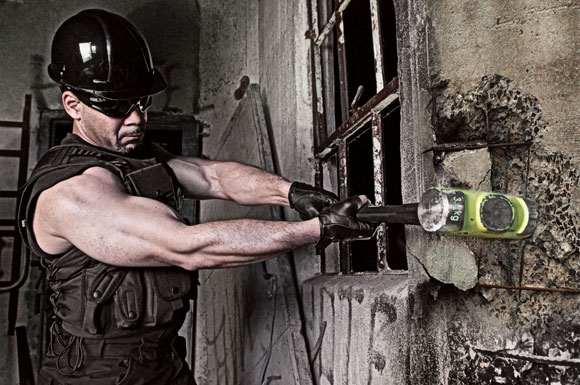 If you're looking for a good demolition sledgehammer to take out some walls or concrete floors, there is no better tool to do this than the BASH Sledge hammer from Wilton.
They sent me their 10lb hammer with the 36″ handle and as soon as you grab it you get a medieval feeling and it just begs to crush some concrete or demo a wall.
I don't consider myself a weak guy but this hammer put me in my place. After a few minutes of swinging it I was tired but thats why sledge hammers have become a popular training device for mma fighters around the world. I'm not an mma fighter nor am I a demo guy and I can see why these hammers require a certain amount of bulk.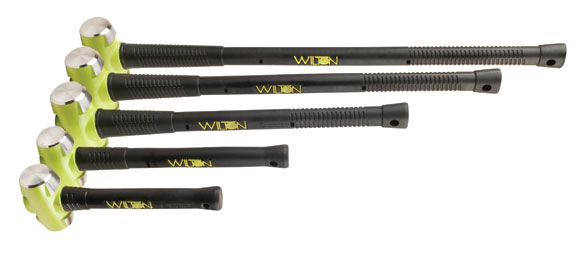 The heads come weights from 6 to 20 lbs. and the handles are also available at shorter lengths.
These hammers claim to have an anti-vibe handle and we agree. Even though our grip was weak it wasn't rattled and we never felt the handle was under any stress. They offer a $1000 guarantee the the handle won't break under normal wear and tear so it's doubtful they will bust.
Even with the textured handle the grip seemed slightly slippery but with proper gloves and a safety lanyard attached I wouldn't have any problems holding the hammer.
If you're looking for the last sledge hammer you'll ever buy, consider this Bad Ass Sledge Hammer.