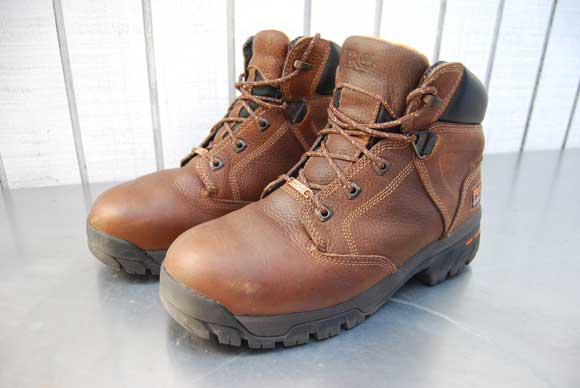 I've been using a pair of old Stanley steel toe work boots for the past 7 years that have treated me well but they are finally starting to break down. Since most of my time is spent at a desk and not a jobsite, my work boots aren't put through the same demands and rigors that say a carpenter would, but I still need a comfortable work boot for tasks around that home that wearing a sneaker or standard shoe just wouldn't be right for due to safety and performance issues.
Last week I took some time to renovate our home office/work studio as well as configure some new storage solutions which was the perfect opportunity to test the latest work boot from Timberland the PRO Helix. This boot worked extremely well for me all week and here's why.
Hits: Comfortable and lightweight, Safety coverage
Misses: Lack of color options and somewhat pedestrian style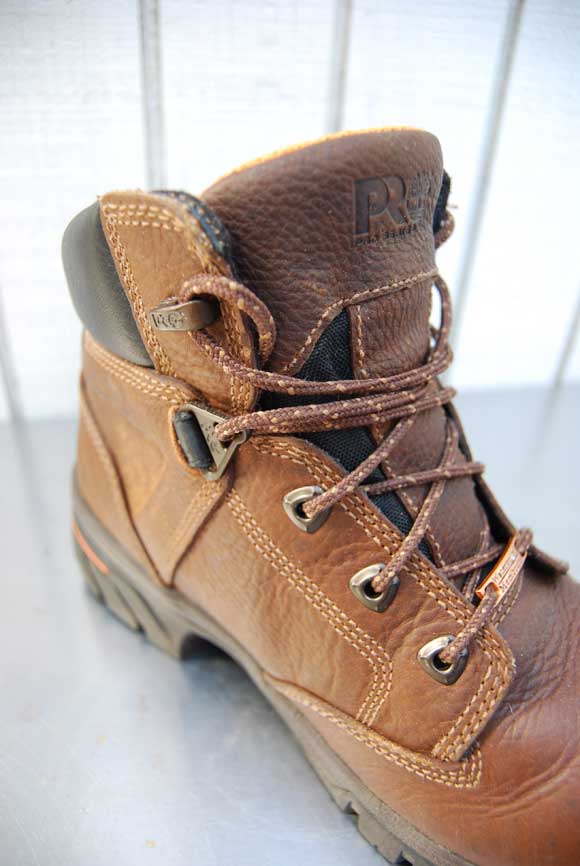 Safety
One of the major needs for wearing work boots is safety and the Timberland doesn't disappoint as it's fitted with a 6″ waterproof safety toe. You'll have no fear of dropping a tool or anything else on your toe as well as stubbing your toe or having something roll onto it. The toe box is extra roomy and since the toe isn't made of steel it is certainly much lighter.
The entire boot is also encased in a waterproof membrane and is ASTM Electrical Hazard protection certified.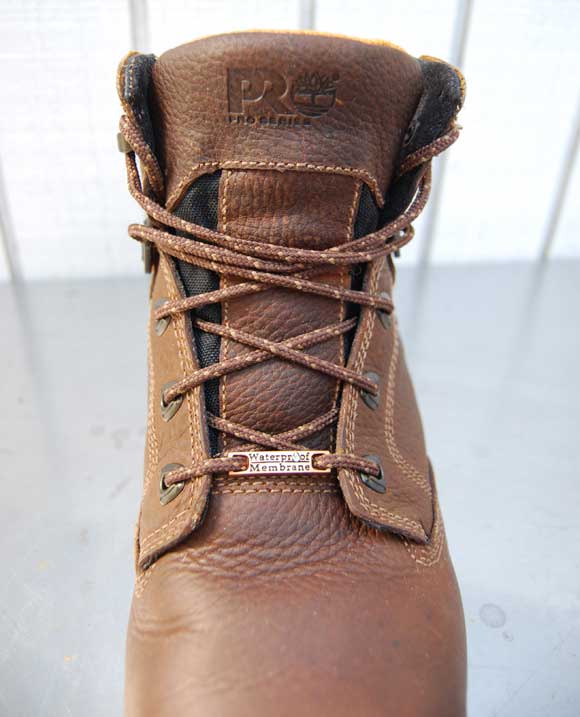 Fit
The boot is extremely comfortable. The lining and footbed are made to support your foot in all day conditions and they claim anti-fatigue which we can vouch for. These boots even feel OK to run in if needed and aren't too stiff or heavy.
There is no break-in period required as the leather outer is supple and laces are easy to manage.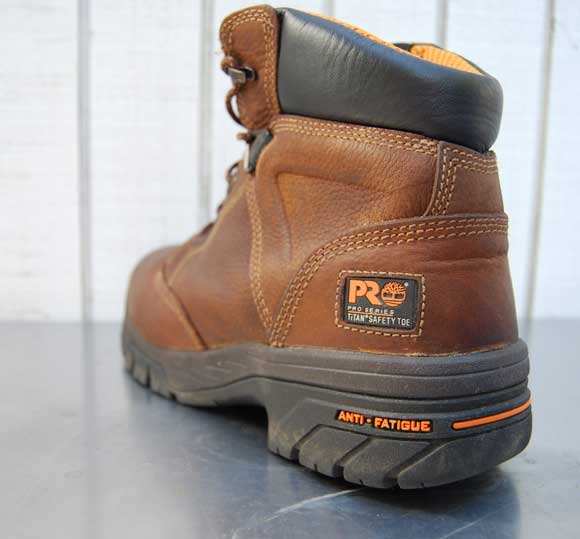 Style
We liked the light brown color but some people might prefer a darker or black boot which at this time is not available. The overall style is nothing ground breaking but the lines are clean and the sole has a slight heel and feels raised inside giving the user at least an inch in height.
I'm looking forward to using these long-term and are hoping they continue to impress with both function and construction.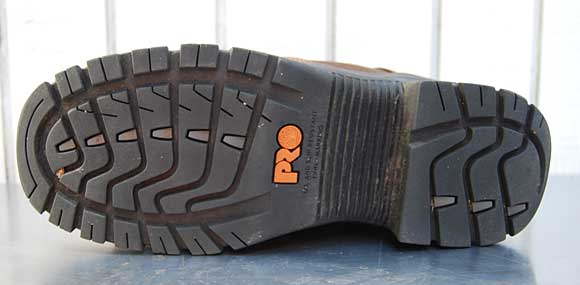 More details:
Timberland PRO Helix: 6″ Waterproof Safety Toe
Color: Brown Full-Grain Leather
Style #: 85594
Price: $160
Features:
+ Anti-Fatigue Technology with conical midsole geometry, featuring polyurethane material
+ TiTAN alloy safety toe for lightweight protection and a roomy fit
+ Rugged full-grain waterproof leather
+ Slip, oil and abrasion resistant outsole, featuring a Ladder Lock outsole radius
+ Mesh lining with Agion antimicrobial treatment
+ Electrical Hazard Protection
+ 30-Day Comfort Guarantee