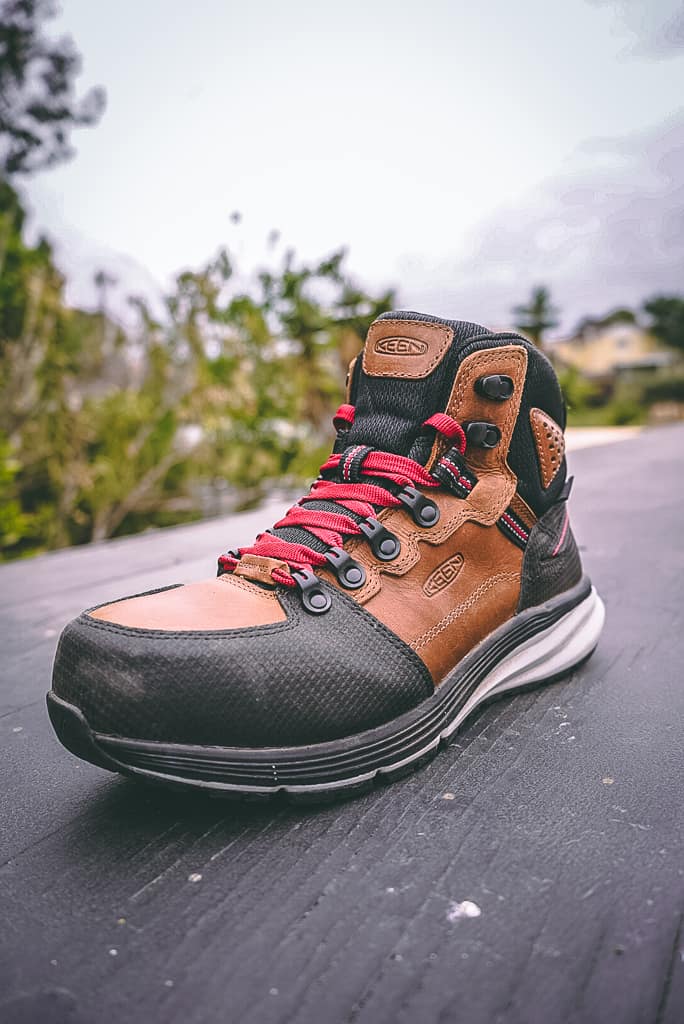 The all-new Keen Utility Red Hook work boots are the most comfortable and stylish offering from Keen Utility ever.
I test a lot of work boots, and I've been wearing Keens for years. The Cincinnati boots are my current favorite, but the modern styling and updated features of the new Red Hooks might pull me away.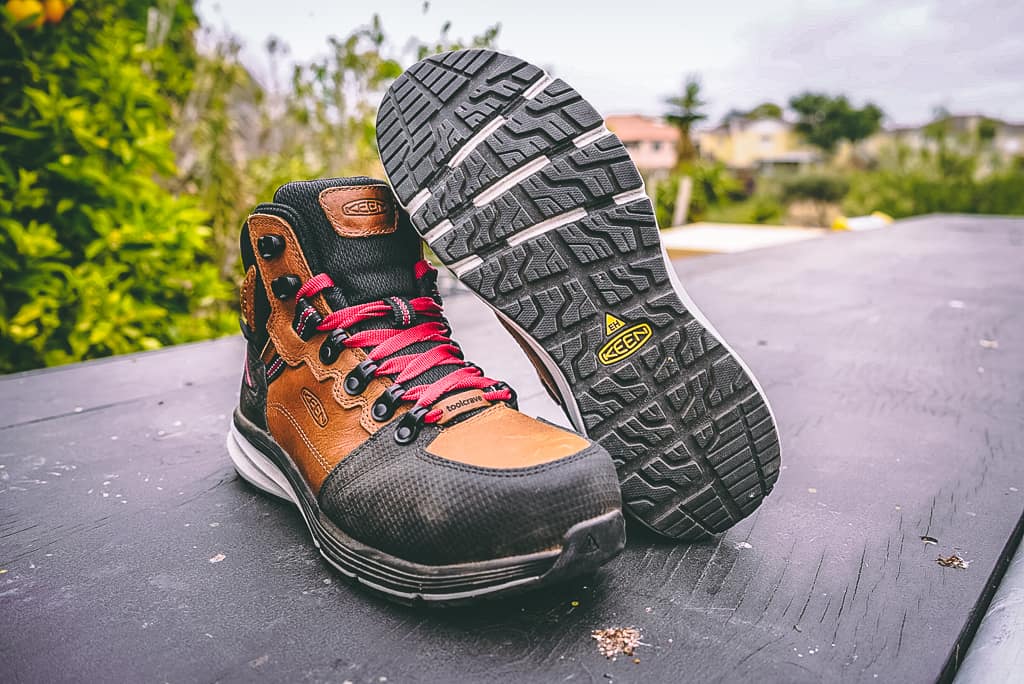 Lightweight Comfort
To me, comfort is the number one feature I need in a work boot. As a DIYer I look for a boot that is flexible and lightweight. I understand that certain trades will demand a more durable and heavier work boot, but for me the Red Hook works best.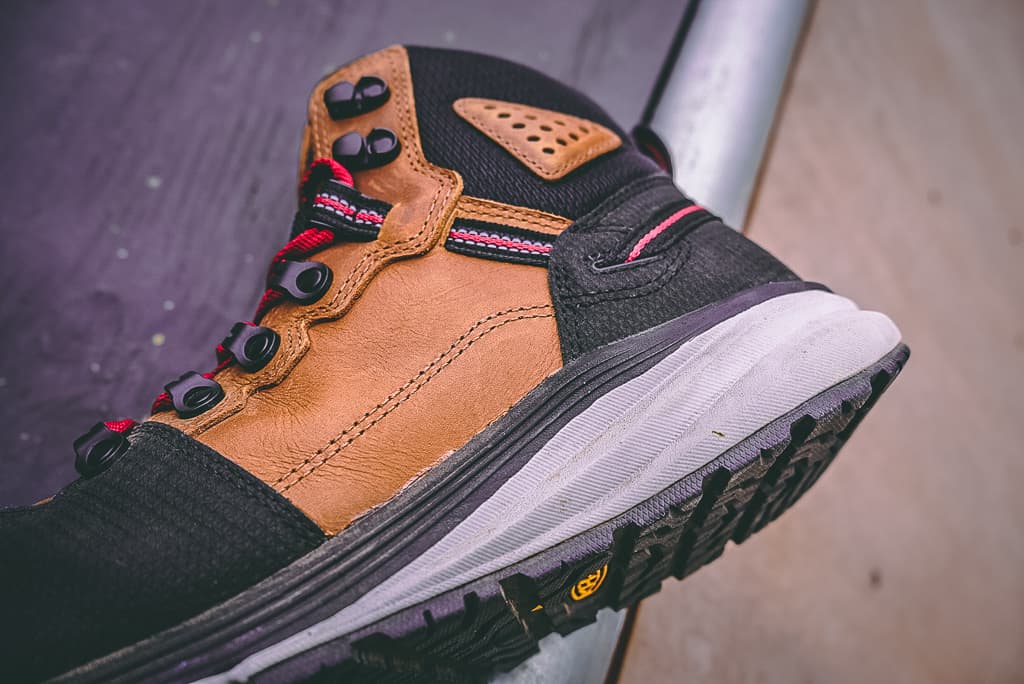 At under 22 oz., the Red Hook remains comfortable throughout the day. With most work boots you can't wait to take them off once you are finished on the job, but with the Red Hooks you forget you are even wearing a work boot.
Carbon Fiber Toe
The carbon fiber toe box provides a lot of protection, but at a 15% reduction in weight over steel. The carbon fiber toe is left and right asymmetrical and unobtrusive and unless you press down on the toe, you'd never know it was there.
With this type of protection, there is no reason why you wouldn't opt for it, which is why it comes standard in the Red Hook.
KEEN.ReGEN Sole
A hidden but most important feature is the KEEN.ReGEN sole. It's a lightweight, compression-resisting midsole that provides 50% more energy return than standard EVA foam.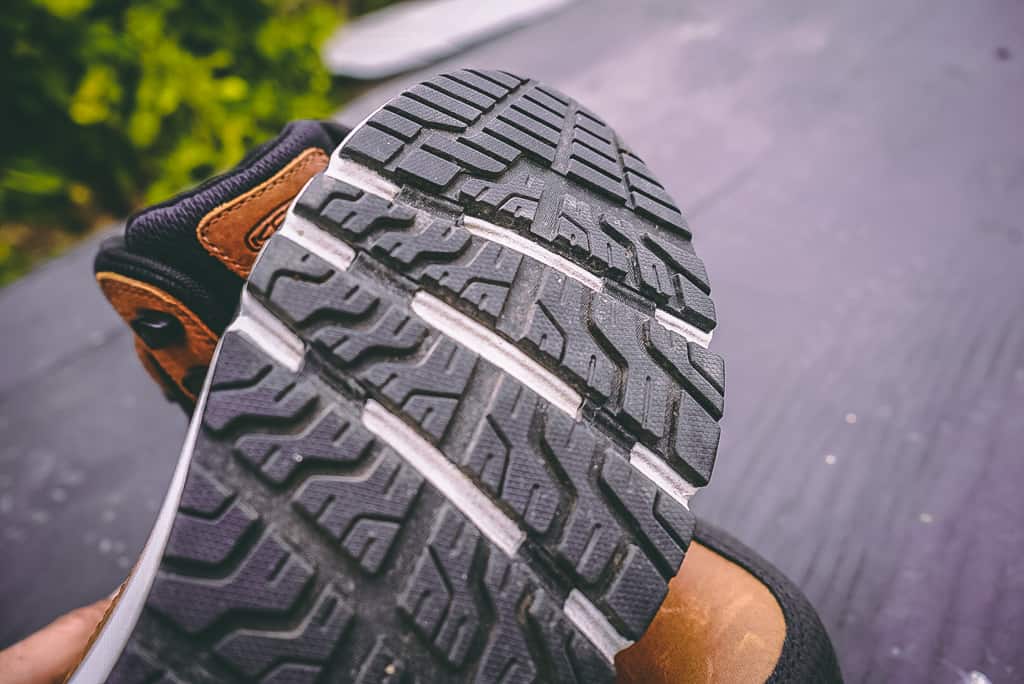 This means you'll experience less fatigue throughout the day and as I mentioned above, you're feet and legs will remain more comfortable for longer.
KEEN DRY
In addition to a protective toe box, Keen has their own proprietary waterproofing called, Keen Dry.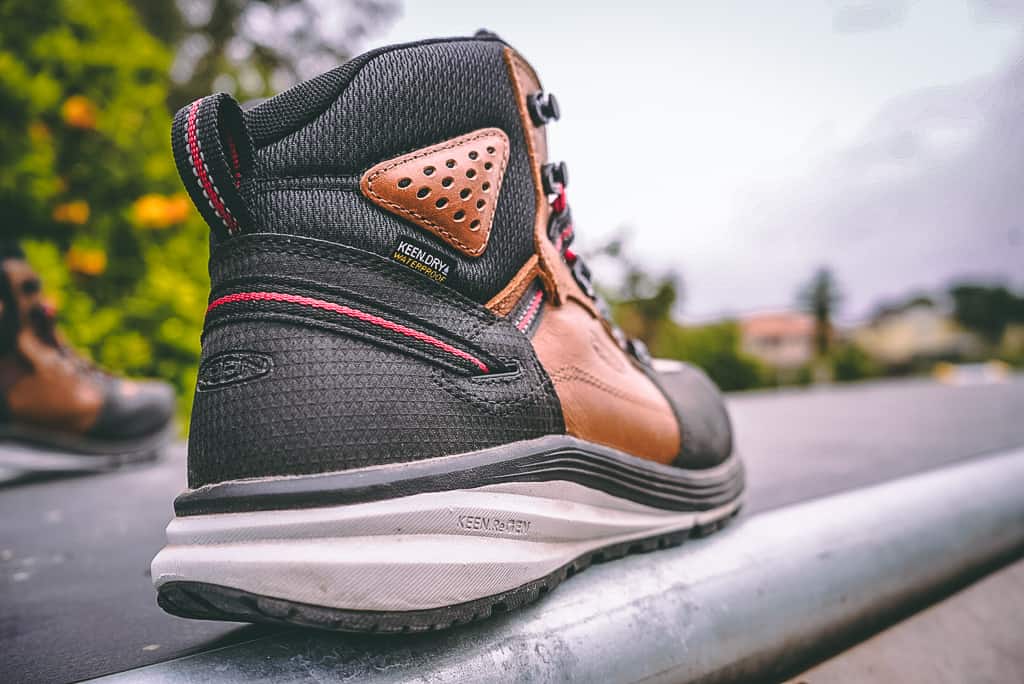 It's a breathable membrane that lets vapor out without letting water in. Here in southern California you might not think it's that important, but I find myself working in muddy conditions more often than I realize.
Modern Style
The full-grain upper leather adds to the impressive styling of this boot. Keen Utility has succeeded in producing a boot with the right balance of natural and synthetic materials, that look at home on the jobsite or walking around town. To be honest I was hesitant to get them too dirty because they look so great!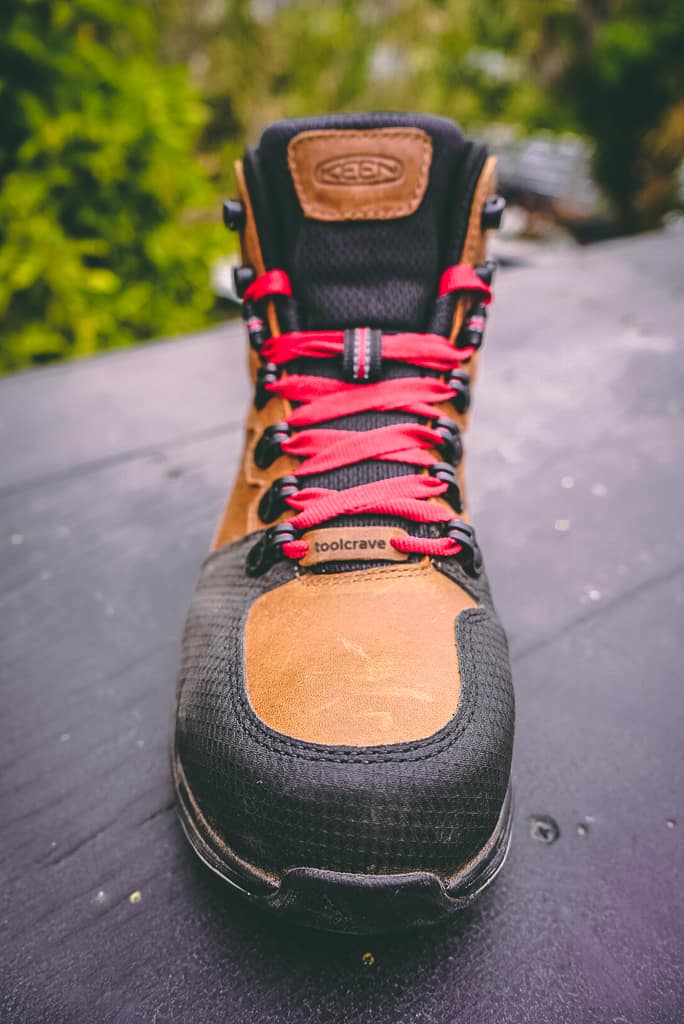 The 100% non-metallic construction means that you won't trip metal detectors which makes these easy to travel in.
I'll follow up this post with my thoughts on their durability as I've only been wearing them for a couple months, now and so far they've held up great.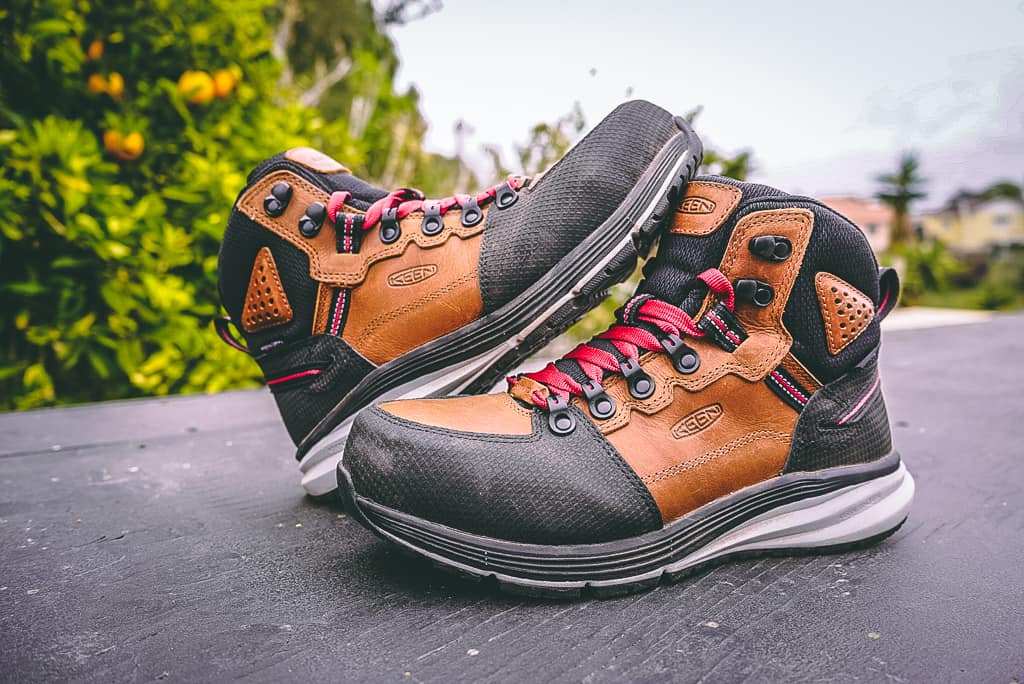 Shout out to Keen Utility for sending me these custom Red Hooks to rep our tool site, Tool Crave.