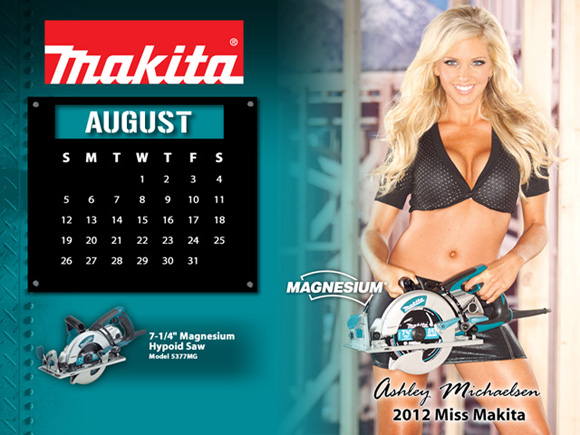 We wanted to take a quick break from our normal programming and show you which tool manufacturers are still producing tool girl pinup calendars.
Tool girl calendars have been a staple in garages and workshops across the country for years but now it seems only two manufacturers are still selling these calendars, Makita and RIDGID.
UPDATE: It looks like Makita has discontinued the Miss Makita, but they've still got the pinup girls at their tradeshow booths.
Miss Makita and Senorita Makita
Makita isn't happy with just one tool girl as they have two! They also understand their multi-cultural audience may appreciate some diversity.
Makita's tool girl page has appearances, calendars and photoshoots with all types of tools. You can pick your favorite girl and your favorite tool.
RIDGID PinUp Calendar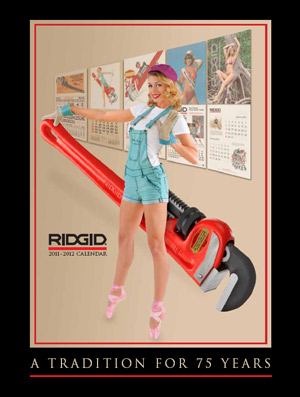 Since 1935, RIDGID has been selling their tool girl calendar and they are celebrating their 75th anniversary this year with a vintage cover. Don't expect the girls inside to look as demure.
SnapOn PinUp Calendar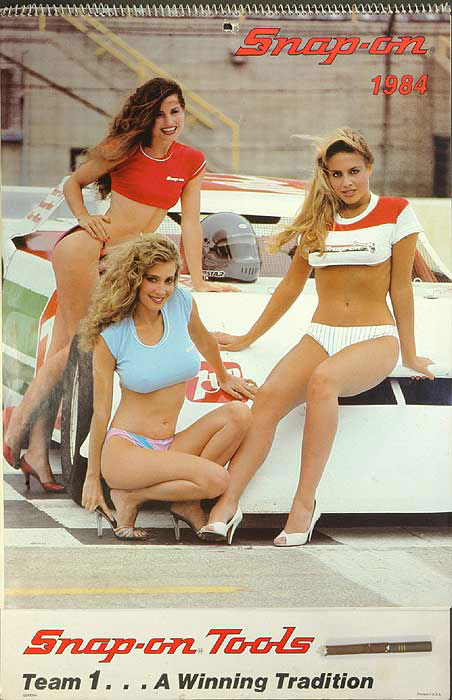 SnapOn tools pinup calendars are still hanging in thousands of garages across the country. Even though SnapOn discontinued its calendar in 1994, the ones that remain are like a snapshot of the bygone era of spandex and neon.
Pamela Anderson

Our favorite tool girl can't be found in a tool calendar but by watching reruns of Tool Time. The first tool girl was Pam Anderson (pre-Baywatch) and launched her career but her replacement, Debbie Dunning was our favorite.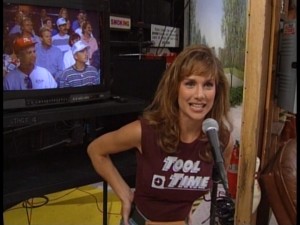 Are Makita and RIDGID behind the times or do you think more brands should put calendars out?