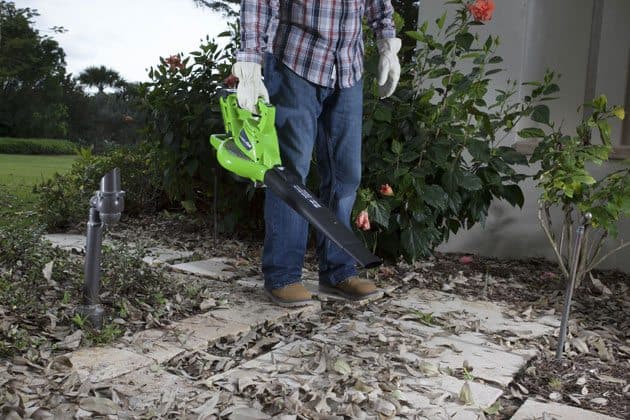 Our favorite season is Fall, which has finally arrived around most of the country. With it comes a sense of anticipation for winter and cooler months ahead. The first sign of Fall is typically the leaves turning into a gorgeous mix of yellow, orange and reds, then dropping into a heap of browns.
The heap of dead leaves must be removed before it damages your lawn and hopefully before the first rain fall as wet leaves are even tougher to remove.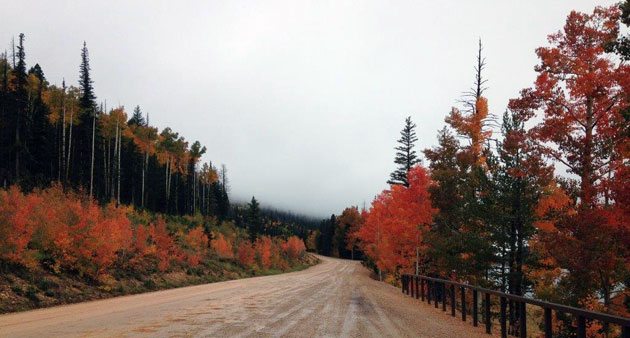 The number one fall clean up tool besides a rake is a blower, and if your blower can also double as a vacuum you are in even greater shape.
We've noted the rise of gas-free cordless outdoor power equipment. These tools keep getting more powerful and efficient which has started to widen the gap on gas-powered tools. Anyone in the house can charge a battery, then insert it into the tool, and by removing the element of gas you've got a much cleaner tool and shed. Your neighbors will also appreciate you more as electric tools run more quiet and don't pollute the air with gas fumes and exhaust.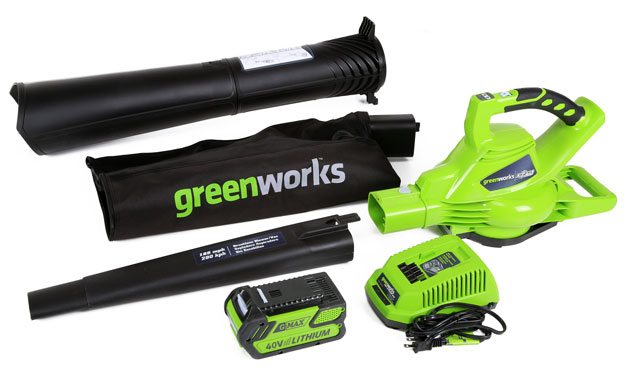 GreenWorks has introduced a combination blower and vacuum that looks to be a game changer for homeowners. It's built on their 40V battery platform which means its compatible with their electric chainsaw, trimmers and pole saw. The GreenWorks power tools simply start at the push of a button and the blower/vac also features hi-lo setting and a variable mulcher speed.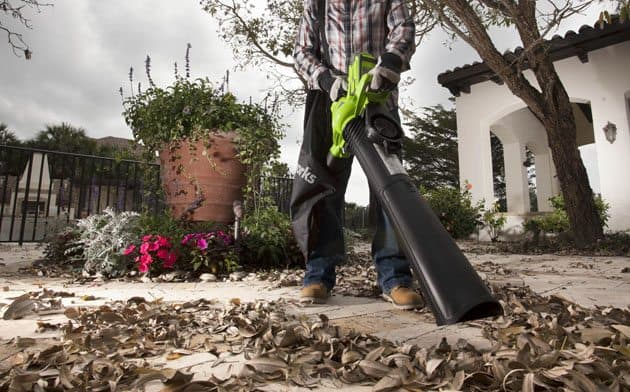 We've got a huge magnolia tree in our yard that drops leaves almost year-round and this blower/vac unit is the perfect tool for cleaning our yard. We also have another tree that only drops small pollen like seeds which the bees love but they are tough to sweep and too small to vacuum but a blower makes quick work of them.
For a limited time, you can enter the GreenWorks Giveaway. Enter to win a DigiPro Chainsaw & other GreenWorks tools. Push button start, zero gas fumes, lower vibration, less noise – imagine the difference!
GMAX 40V Twin Force Mower with two 40V lithium ion batteries + battery charger
GMAX 40V 16-inch Digi-Pro Chain Saw with one 40V battery + battery charger GMAX 40V String Trimmer
GMAX 40V Digipro Blower/Vac
GMAX 40V Pole Saw