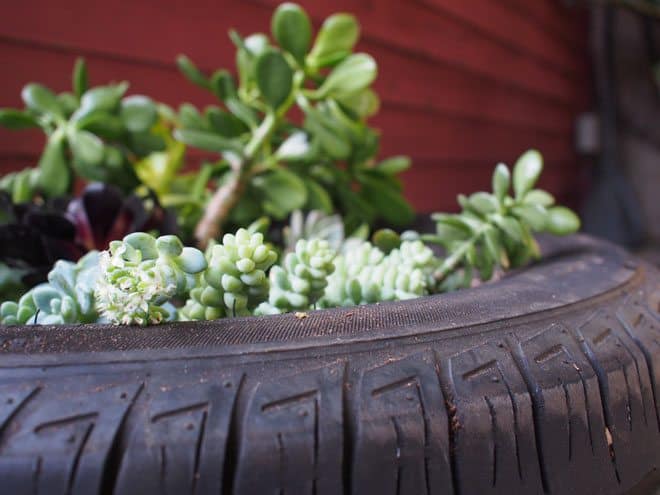 Earth Day is this week (April 22nd), and to honor that we've joined up with America's Tire to celebrate the occasion by upcycling a used tire and turning it into a succulent planter.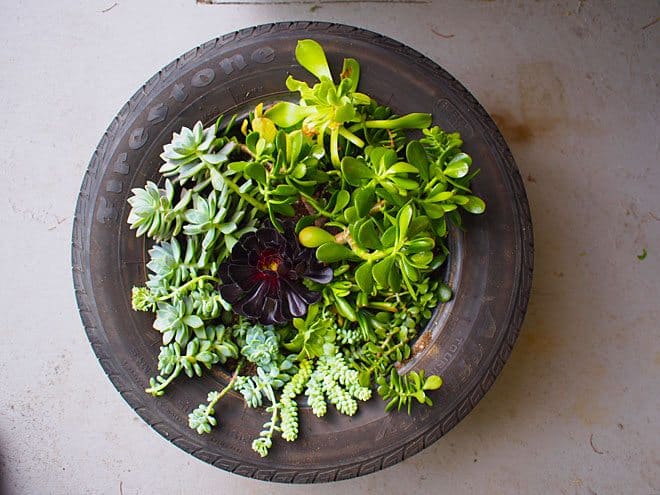 We started this project by stopping into America's Tire in North Hollywood. They had a pile of used tires that were no longer suitable for driving on but would make a perfect planter. We chose the smallest tire we could find as we didn't need this planter to take over the yard, plus we wouldn't have enough soil to fill it.
In addition to the tire we needed a piece of 1/2″ plywood, 1 1/2″ self-tapping screws, succulent/cactus soil, water permeable weed fabric and our succulent clippings. We also used a small set of wheels that are made to put under pots so this planter would be movable.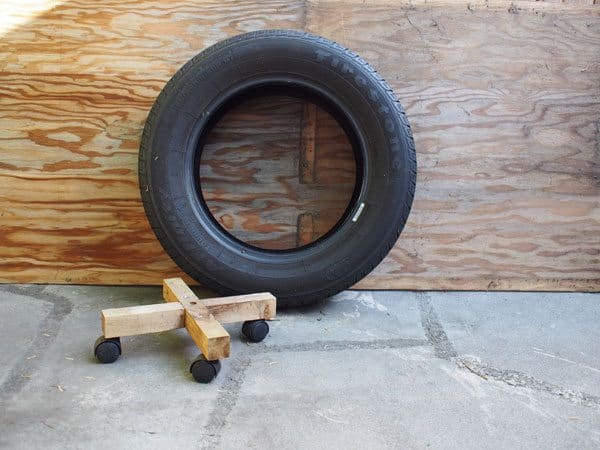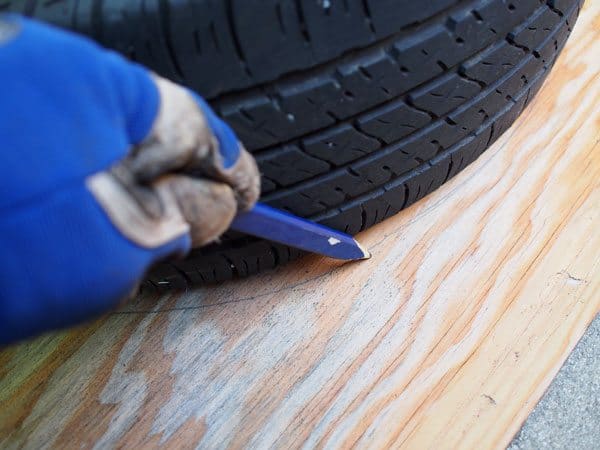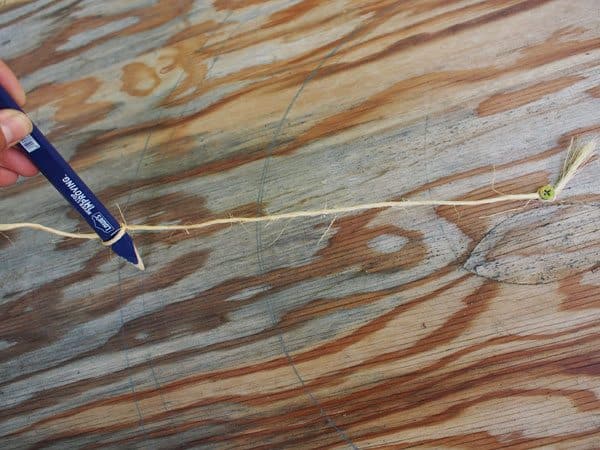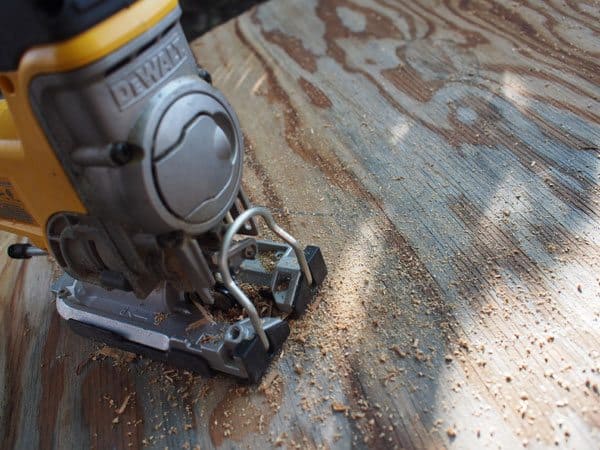 We made a basic compass and drew a circle on the plywood that was about an inch smaller than the diameter of the tire. This would ensure we made direct contact with the sidewall and the screws would have plenty to bite into.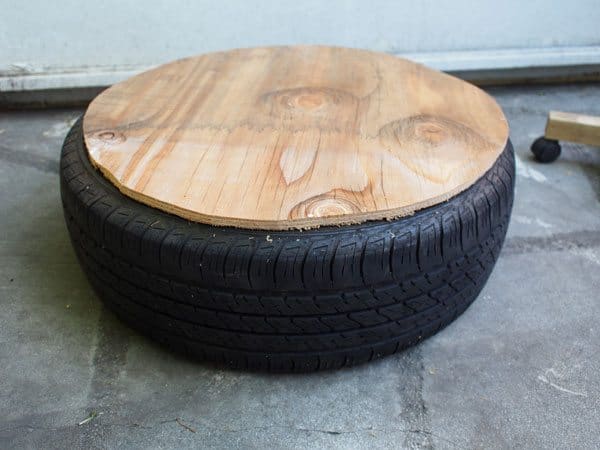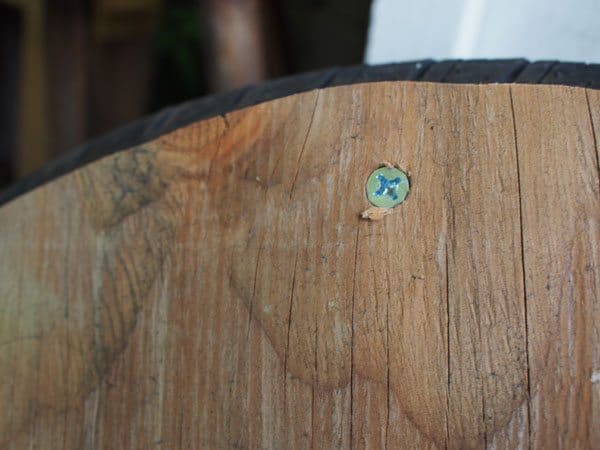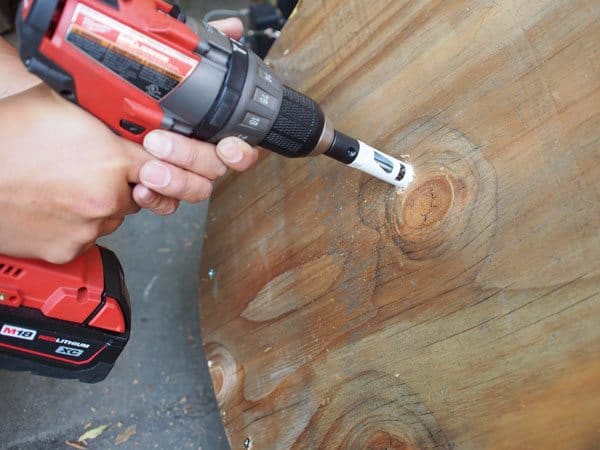 We used a jigsaw to cut our base in the plywood and then attached it using the screws. We used a hole saw to drill some drainage holes then placed the permeable fabric inside the planter to keep the soil from falling through.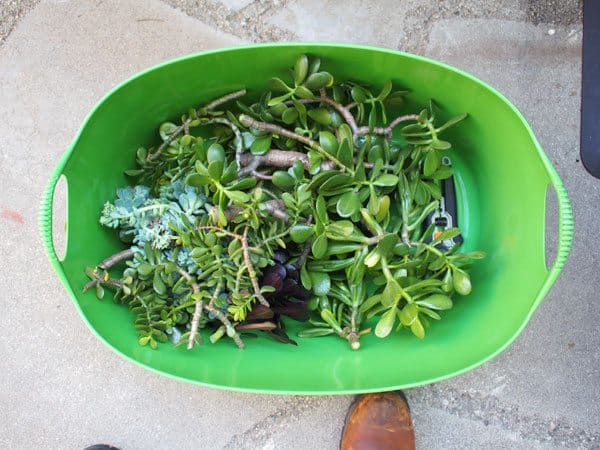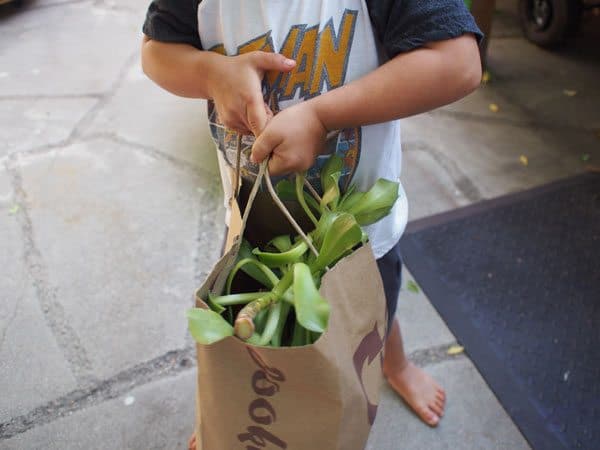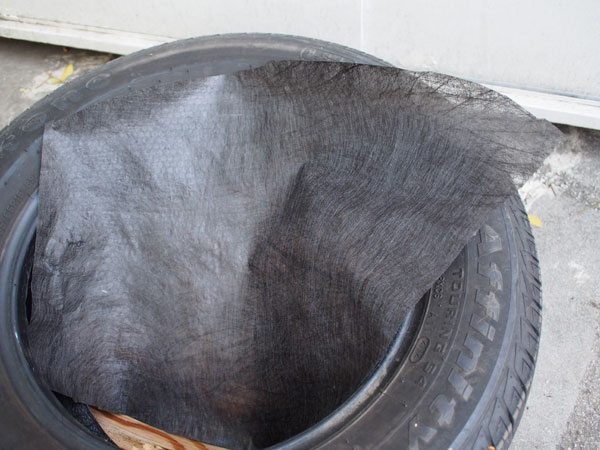 Next we filled the tire with our succulent mix. In hindsight we could have filled the tire cavity with regular soil but we had enough of the mix for the project.
Our yard is filled with all types of succulents but we have an abundance of Jade, Aeonium, and Burros Tail. With the help of my 3 year old son, we compiled some clippings and placed them in the new tire planter. He enjoyed using the pruning shears and discussing how we are helping the plant stay healthy as well as how we are starting a new pot from a recycled tire.
Succulents grow year round and the Spring blooms are surprisingly gorgeous. We'll give our new tire planter a good watering and make sure the soil is thoroughly dry before the next watering in a week.
We'll share an update in a few months of our new tire planter as we imagine it will be overflowing with beautiful green plants.
Thank you to America's Tire for partnering with us on this project. The store managers were pleasant to work with and we wouldn't hesitate to send our friends and family to their shop to get an honest assessment of their tire needs.