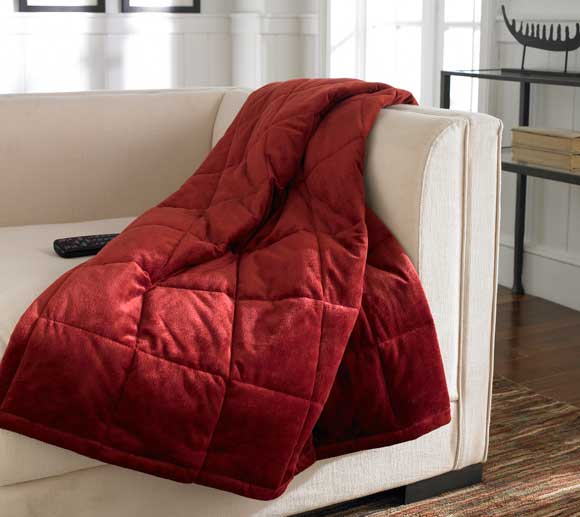 Winter is in full swing and hopefully at this point you've sorted out any home heating issues you may have had, but if you still find yourself a bit chilly we've got the perfect blanket to keep you and your Valentine warm at night.
The Ellery Homestyles' ComfortTech blanket with 3M Thinsulate Insulation is the perfect gift for your sweetie this Valentine's Day and were offering a blanket to two winners in this weeks Giveaway.
We first became familiar with Thinsulate insulation as it was used to make our favorite gloves and we loved them because they weren't bulky but still super cozy. Take Thinsulate and use it in a blanket and you will definitely stay warm and toasty.
There is a bit of high-tech behind these blankets as ComfortTech is the only down-alternative blanket constructed with Thinsulate insulation. This is made possible with 3M's nonwoven technology – lightweight insulation fibers that trap air – providing twice the warmth of other high-loft insulating materials and holding twice as much heat as traditional down blankets. So less weight but twice as much warmth sounds good to us.
The other key feature we like is that ComfortTech is made of hypoallergenic fabrics which are perfect for a super-sensitive significant other. The actual construction of the ComfortTech blanket combines microfiber, microfleece and microplush fabrics with satin and suede detailing and are available in a variety of colors such as sage, blue, pearl and chocolate.
Forget the box of chocolates and enter now.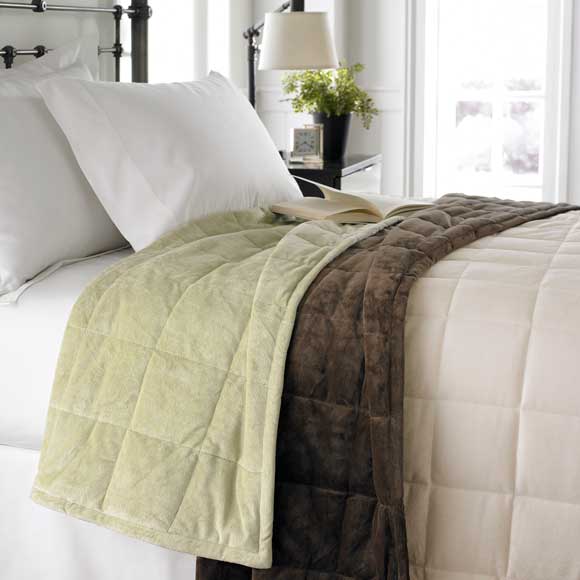 HOW TO ENTER
You can enter once-per-day and you've got two options! Enter both ways to double your chance of winning!
1. Leave a comment below saying 3M Thinsulate keeps me cozy.
2. Tweet this contest on Twitter with the words "ComfortTech 3M Thinsulate blanket Giveaway from @Charles_Hudson @3MNews http://bit.ly/3mthinsulate"
PRIZE
Two winners will each receive one ComfortTech 3M Thinsulate full/queen size Blanket (retail value $79)
GIVEAWAY DEADLINE
We will select two random winners at 12 midnight EST on February 13th, 2011 and he/she will be notified immediately.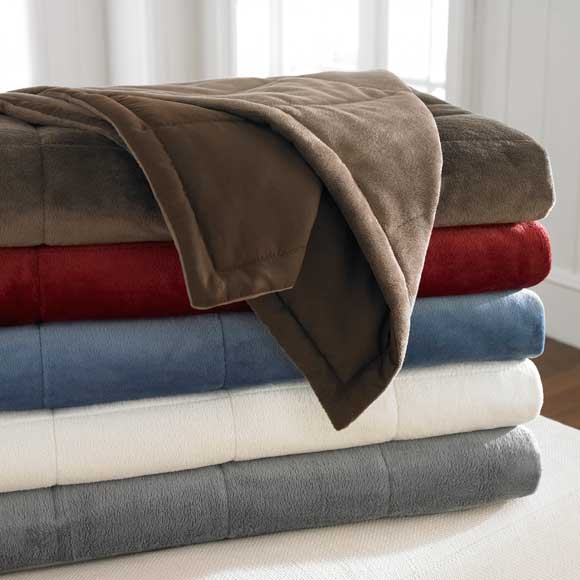 NEWSLETTER
Join our Email Newsletter for more Giveaways and Home Improvement Tips.
(we do not sell our lists to third parties and you can unsubscribe at any time)
We take no responsibility for the function or use of the these products
These products will be shipped in new condition.
Only residents age 18+ of the U.S. and Canada are eligible to win.
All rules are subject to change without notice.
Please review our Giveaway policy.