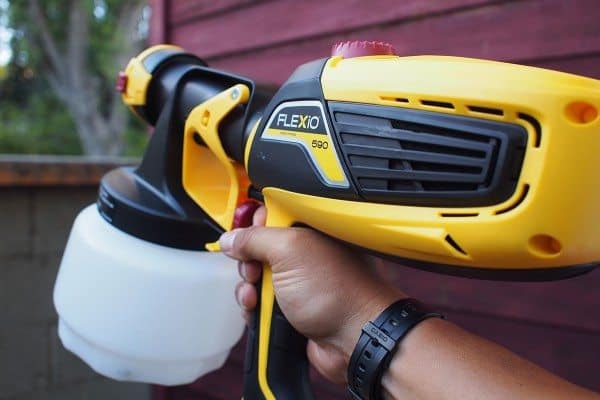 Painting is a DIY project that nearly everyone has attempted. Usually it involves painting an interior room or wall, which can be done with a brush and roller. Exterior painting can seem a bit more intimidating, but believe us it's not. Especially when you have a paint sprayer, which is the ideal tool for the job. We used a hand-held Wagner FLEXiO 590 paint sprayer, to quickly paint the exterior of our small studio in record time.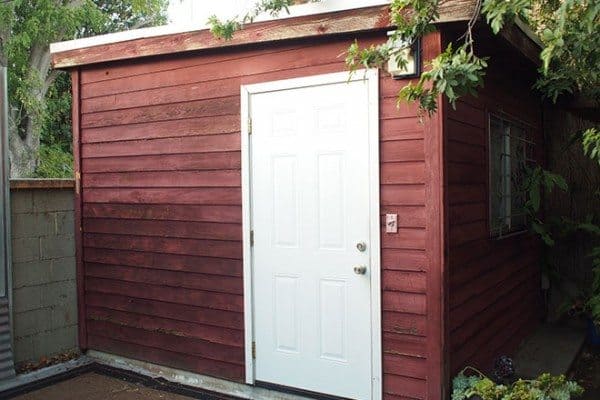 The Wagner is designed for indoor/outdoor use, and on projects of all types. The wood siding on our 100 square foot studio space was the perfect canvas to use our FLEXiO 590. The old paint was faded and peeling in some spots, so our first job was to scrape off the peeling paint and wood.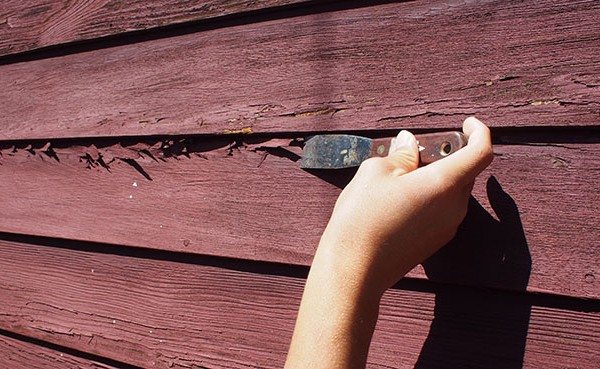 Next we needed to remove an exterior lighting fixture as well as tape off the door.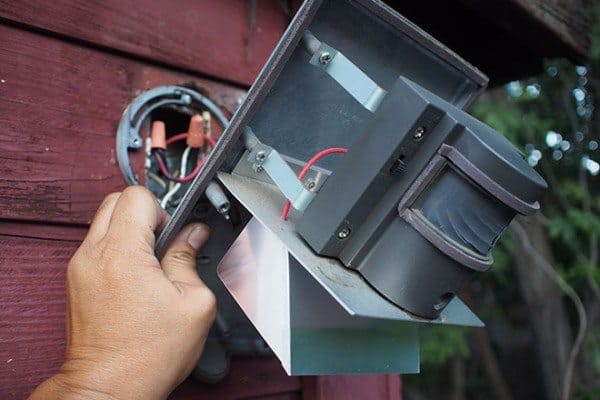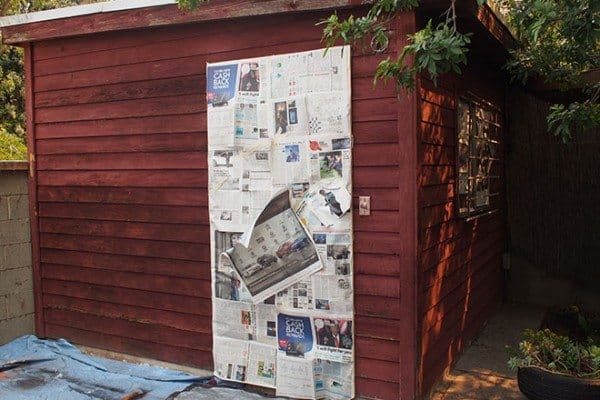 Next we simply loaded up the paint in the sprayer and went to work. We chose a firehouse red color as we wanted the space to pop and be a complete 180 from the faded dark red it was previously.
Painting with a sprayer is easy. Wagner includes a practice template you can use as well as instructions for how to adjust and hold the sprayer. There's a knob on top that is easy to operate, and has settings based on what type of project you are painting.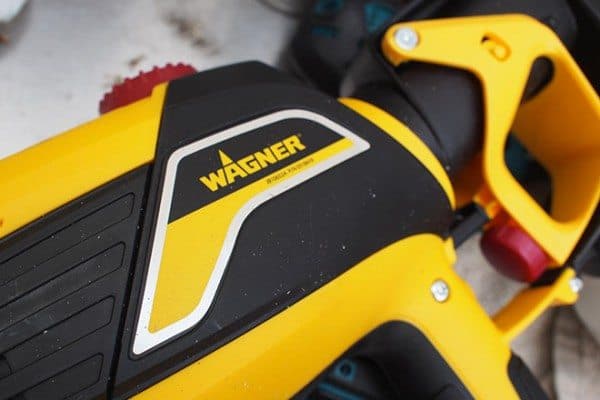 Using the proper arm motion is also important for best results. Always keep the sprayer aligned with the paint surface and spraying directly at it. The FLEXiO 590 includes two nozzles. One for general painting and a detail one for fine finishing and smaller projects. We only used the larger nozzle for this project. The unit is extremely quiet and surprisingly light, which makes it much easier to handle. Fatigue often sets in when using larger sprayers, but with this one our arms never got tired.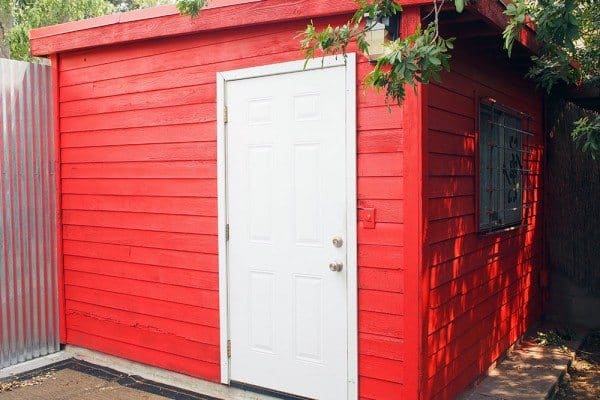 We're extremely pleased with the results and we were able to finish the project in under two hours. The prep and cleanup took longer than the actual painting. Cleanup with a paint sprayer is very important, as any residue paint will harden and can impede the use of the sprayer the next time you use it. Make sure you carefully follow the directions for cleaning the sprayer and keep it safely stored in the included carry case.
For more information visit the Wagner website.