We guarantee this Winning Workshop would make Norm Abram jealous! From John Lewis' old-time woodshop in Brighton, CO, he teaches hand-made chair making and builds furniture in the primitive style from reclaimed materials.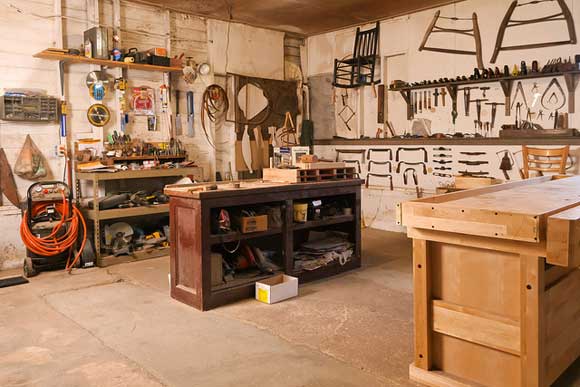 The shop is located in a partially renovated 1800's barn. Renovations consisted mainly of the addition of an 1890's base burner stove, some insulation, and patching enough holes to keep the sparrows out.
John uses authentic tools whenever practical. He has a great collection of 1800s to early 1900s spoke shaves, hand drills, block planes, lathe tools, etc. When it isn't appropriate to use an authentic tool (because of it's fragility, value or rarity) he tries to use tools made by craftspeople like himself who make hand-made wood working tools in the traditional style. The only power tools in the shop are his lathe and the table saw, which is only used for breaking down large pieces of material so they can be managed.
While there is no internet available at the shop, there are a lot of books about classic Windsor chair making, primitive woodworking, etc. to browse through. The shop is designed not only as a functional woodshop, but also as a relaxing place to be. It is funny how going out to the shop and working on a cradle for a friend's new child for 10 hours can be more relaxing to the soul than any fancy spa or entertainment system.
We often romanticize the "good old days" more than is warranted, and shops like this make it easy. While life in the late 1800s was far from paradise, we can at least look to the parts that maybe we shouldn't have forgotten, the parts that our culture misses without realizing why.
His friend Sam Ley who took these photos calls his workshop "A very calming place, especially in the winter with the old 1800's stove burning"". Visit John's website for more details.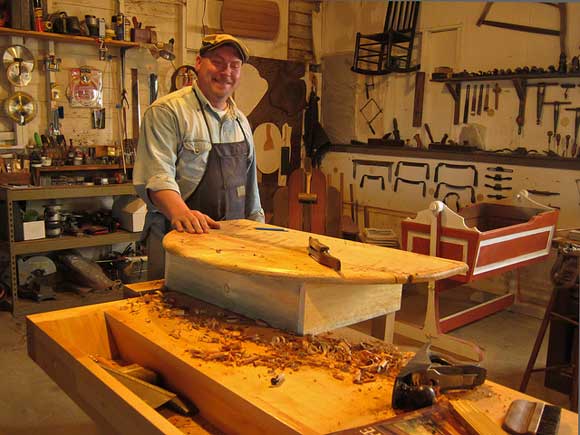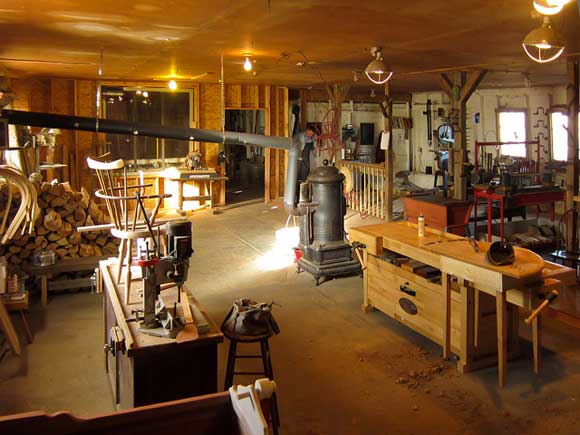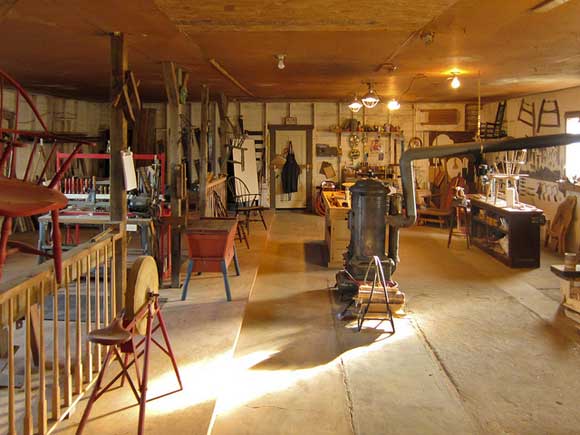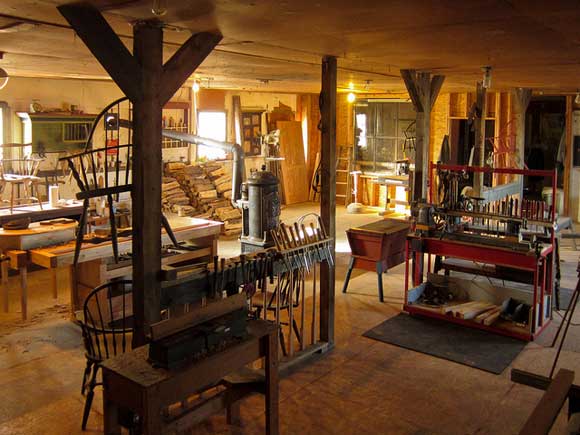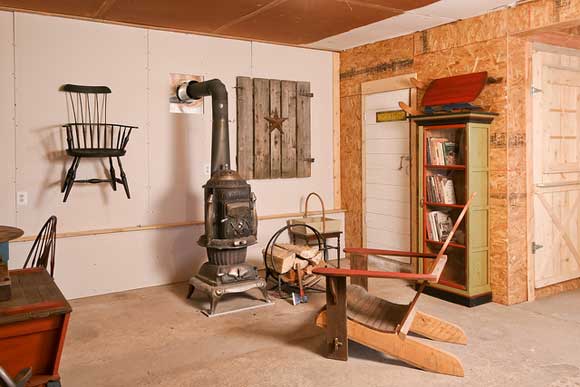 If you think you've got a Winning Workshop – send it over!
photos courtesy of Sam Ley