If you've made it through a large-scale renovation, you know that it can be a life-altering experience. The result–a shiny new space that you designed (and probably even built)–usually outweighs the drama, high costs and stress associated with such a massive undertaking.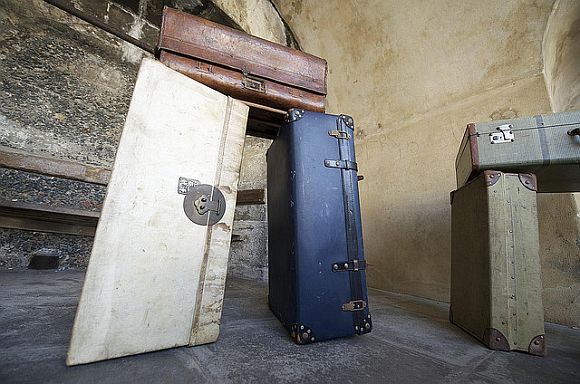 For whole house renovations, it can be difficult to live around the mess and work. We've been entertained by a couple of shows on the DIY channel during which families attempt this exact feat.
There is an alternative–moving into a temporary residence like an apartment. There are pros and cons to this decision. One of the most important factors? Your budget. Adding rent and utilities to your costs may push your budget over, limiting what you can do during the actual project–and leaving you less of a financial cushion in the instance that something goes wrong.

If you can afford it, however, having an intact living space could go a long way to help restore your body and mind after a long day spent working. It doesn't need to be anything fancy–this is more about function than form. But having a place to relax, a bedroom and a working kitchen can help create a haven in which you can unwind and recharge.
How would you feel about moving during a renovation? Is it an unnecessary expense and burden to add to an already full plate, or does the idea of a no-DIY zone sound appealing? We'd love to hear your thoughts!
Photo: Flickr.com/photos/geishaboy500/2579831441