Overlanding and vehicle-based adventure travel continues to explode in popularity, and Yakima has an answer with the Yakima Overhaul HD System.
One of the largest players in the bed rack game has finally responded to the needs of adventure travelers with a more stout bed rack system that is capable of handling more than just a couple of kayaks.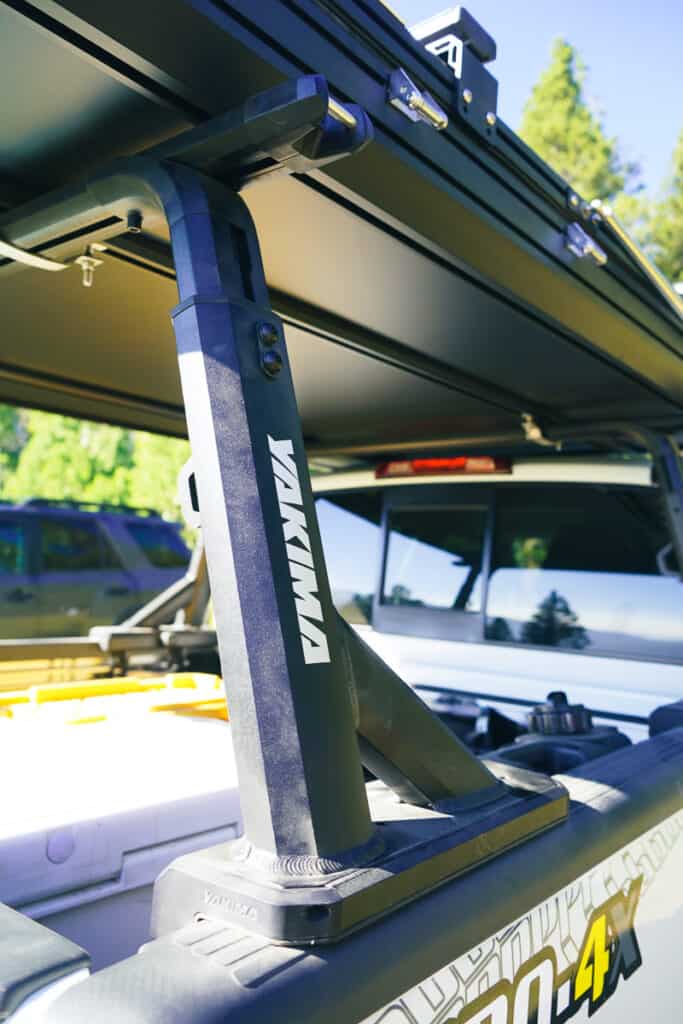 The new Yakima Overhaul HD System is specifically designed to carry the load of rooftop tents, cargo boxes, and any other type of recreational accessory. It's modular design can also be set up to transport fuel cans, shovels, hi-lift jacks, and more.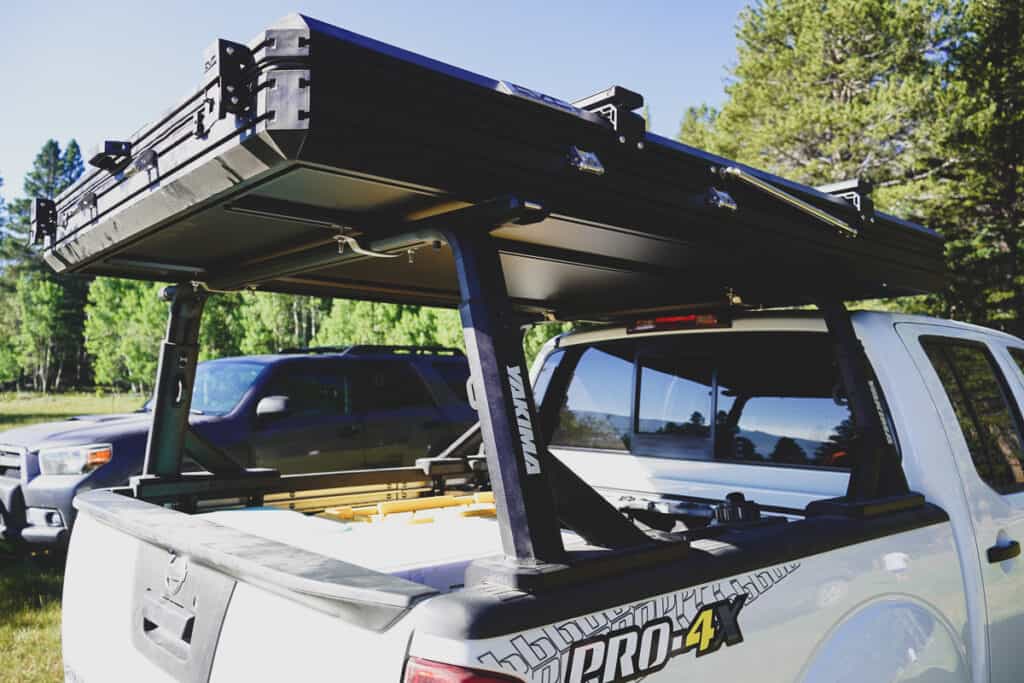 Our friend Morgan West recently acquired the Yakima Overhaul to carry his new CVT Mt. Hood rooftop tent. It's performed admirably, so he was happy to share his reasons for buying the Yakima and review how well it's worked for him.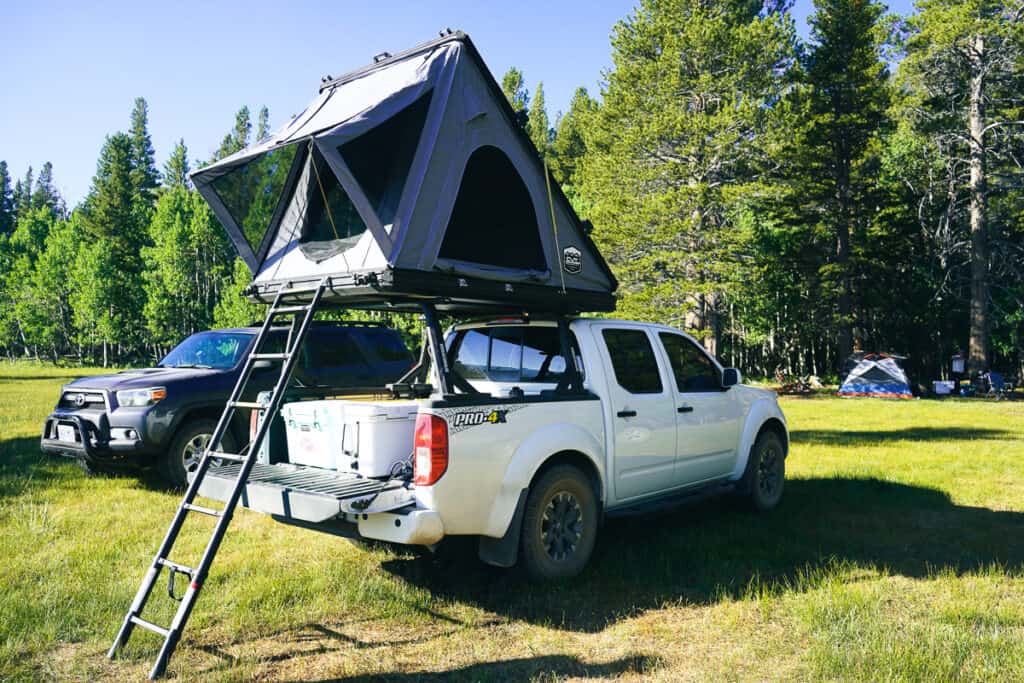 Yakima Overhaul Features
Adjustable height from 19″- 30″ to create custom set-ups for maximum utility and versatility
Maximum on-road rating of 500 lbs.
Maximum off-road rating of 300 lbs.
Easy on-off placement in minutes with our patent-pending QuickChange rack attachment
Designed and tested for all common truck beds using our BedGrip clamp design,
Built to last with engineered aluminum construction and a durable powder-coat finish
Compatible with all Yakima mounts to carry kayaks, surfboards, bikes, rooftop tents, lumber and more
Integrated tie-down points help easily secure any load
T-slot attachments make adding gear mounts and accessories fast and simple
Integrated SKS (Same Key System) locks to secure your rack system to the truck bed
Works seamlessly with the new Yakima HD Bar crossbar in 60″/68″/78″ lengths (Sold Separately)
Built-in bottle opener cheers!
Suggested accessories: SideBar, Load Stop, Eye Bolt, Ladder Roller, Wear Strips, HD Hook Strap, Rotopax Mounting Kit, Recovery Track Mount
For more information visit the Yakima website.