Here are my favorite products, tools, and gear from this year.
Everything in this gift guide I have used or comes highly recommended from trusted sources. There are no pay-for placements, only great products that I believe you and your family will enjoy.
I've sorted them by category, so jump to the one that interests you most.
Tools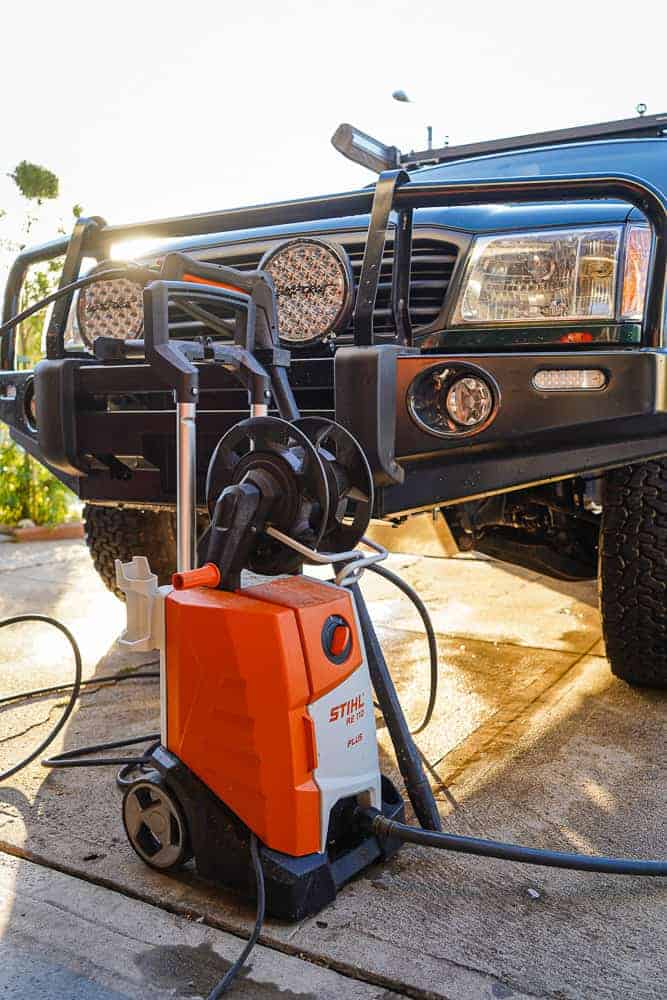 GoJak – I first saw this pneumatic jack at SEMA and was blown away by the speed and ease of this product. The people behind the company are great too.
Bosch Cordless Miter Saw – I've always been a big fan of the Bosch miter saw because of it's durability, accuracy, and axial-glide arm system which allows you to place the saw back against a wall. It's now available as an 18V cordless tool.
Reekon M1 Caliber – Pair this digital measuring tool with your miter saw for instant and accurate measurements on every cut.
Milwaukee 3/8″ Impact Wrench – This impact wrench is my most used power tool in the garage. It doesn't quite have lug nut busting power, but its size and power make it ideal for use on any other type of fastener on your vehicle.
Diablo Demon – I've switched to Diablo Demon blades for all of my saws. They last and cut quickly and with less tearout.
Stihl Pressure Washer – I've gone through a lot of electric power washers and this one is the best. The build quality and accessories separate it from the pack.
Crescent Impact Bit Holder – I'm always searching for a bit holder that just works and this tool from Crescent does. The magnet tip holds the bit in place and I've never broken one ever!
Home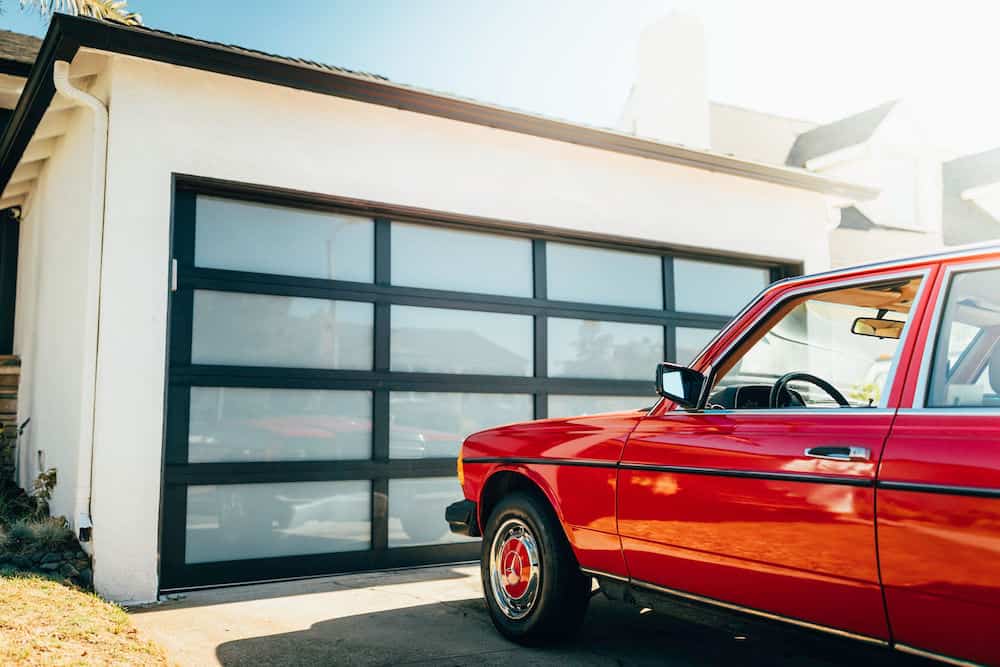 Berkey Water Filter – Bar none, the best water filter. The inconvenience of filling it outweighs the benefits of clean water.
Clopay Avante Garage Door – Two years running and our Clopay garage door has been one of the best investments we've made to our home. Half the people who visit mention it and neighbors always ask who makes it.
Tempur-Pedic Mattress
The TEMPUR-breeze mattress line is the first capable of keeping you cool when you first get into bed, while you fall asleep, and throughout the night. If you are a hot sleeper, feel up to 8° cooler. We've got no complaints after a year of using this mattress. It is heavy, so changing the sheets can be a bear.
Powermate Generator – A portable generator is a must these days considering the rolling blackouts and in areas of natural disasters. Our Powermate runs flawlessly and the Generac build quality is evident throughout the unit.
Peloton – The hype is real. We moved on from a Schwinn stationary bike and haven't looked back. It's the single best piece of exercise equipment we've ever purchased and continue to use. We went with the original Bike which is at it's best price ever.
Solo Stove Bonfire – This stainless steel fire pit has become a mainstay in our backyard. We never put it away, but it is also small enough to join us at the beach or campsite. It's not 100% smokeless but as close as it comes.
360 Misting Tower – This mister attaches to your garden hose and quickly cools down the immediate area and is also super fun for kids of all ages.
Outdoors/Travel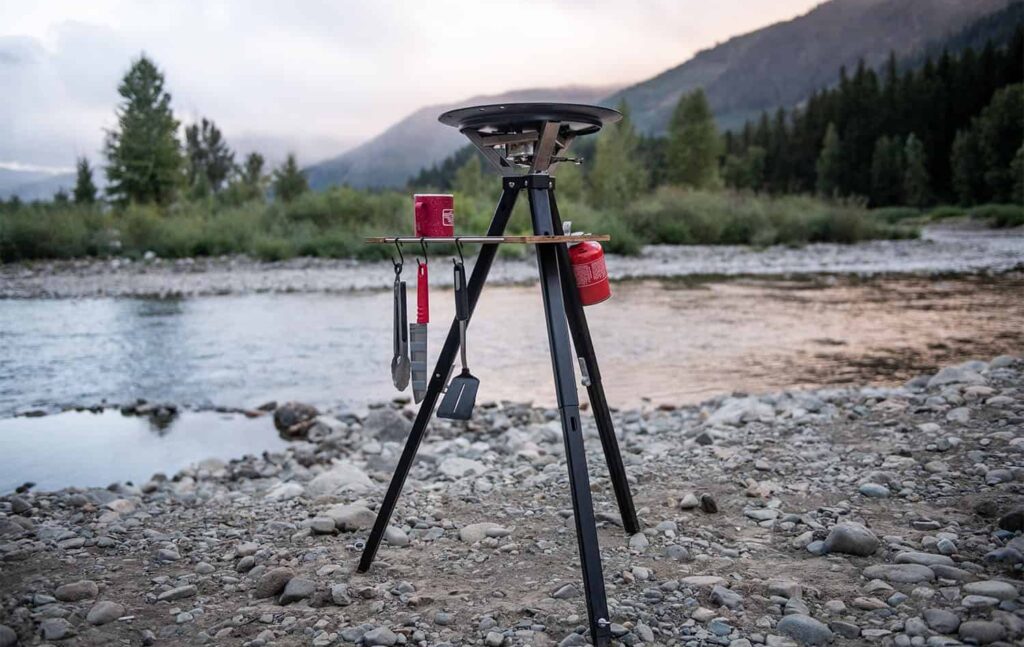 Yeti Luggage – I'm a Yeti fan for obvious reasons, but some of their bags have just been overbuilt for my general use, until now. The new lineup of Yeti bags and luggage are built for lifestyle use that doesn't include river rafting or hunting, but rather weekend trips and commuting.
iKamper Disco Series – iKamper is a top name in rooftop tents and they are seeking to dial into a slew of outdoor products in the next year. This skottle cooking kit will become your go-to platform for cooking and the beauty of it is that you can remove the top and use any pot or pan with it.
Gazelle Tent – I've been pining for a Gazelle tent ever since seeing them at Overland Expo West. They are durable, spacious, and most importantly deploy in seconds.
Lifestraw Go – Safe filtered water is a must on the trail and with the Lifestraw Go, you can feel confident drinking from a variety of water sources.
Luno Car Camping Bundle – Luno is quickly making a name for themselves in the car camping and overlanding space. With their car camping bundle, you've got everything you need for a quick overnighter in your SUV or a weeklong excursion.
Primus Kamoto Fire Pit – Primitive and dispersed camping is awesome, but usually, you are without a proper fit pit. You can now bring your own that folds flat and takes up little space but is super durable and can be used for cooking.
Apparel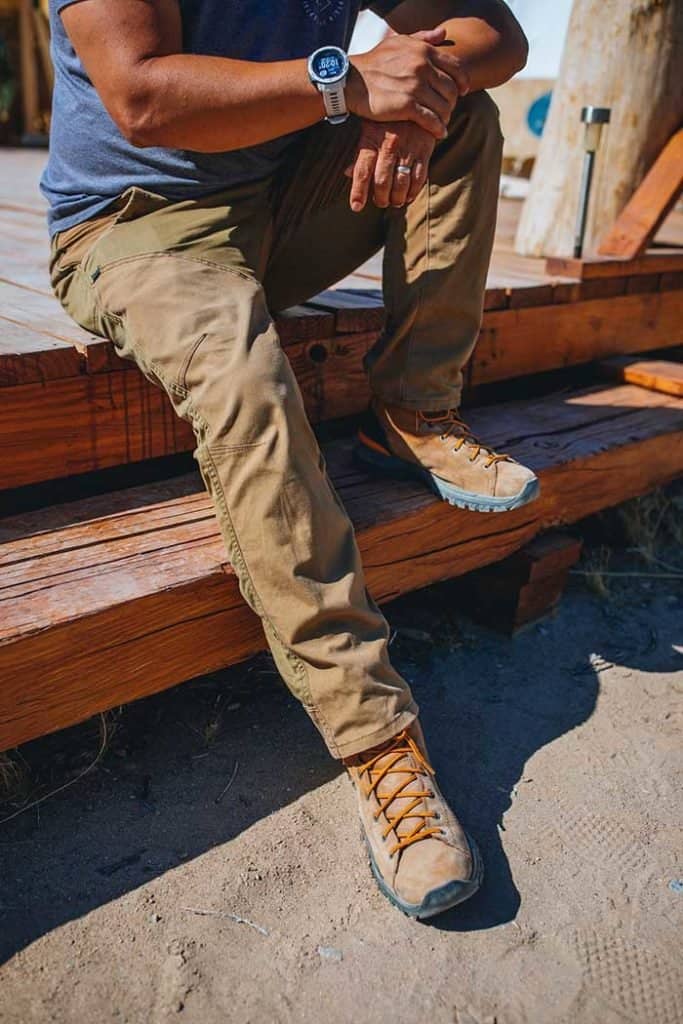 Beyond A5 Stretch Alpha Jacket – The entire Beyond lineup is amazing. Lightweight, functional, and stylish. My most recent acquisition is the A5 Stretch Alpha Jacket which looks ideal for cool California evenings or cold nights at Mammoth.
5.11 Ridge Pants – My favorite tactical brand has the best pants for the best price. The Ridge pants fit great and have pockets in all the right places.
Vasque Sunsetter – Get the same great style as the Sundowner, but add a bunch of technical features and you've got the Sunsetter. I wear my Vasque boots everywhere!
Gear
Benchmade Bugout – The ubiquitous Bugout is one of the top everyday carry knives available. It's proven around the world and in all conditions.
Bug Assault – 1000x more fun than a fly swatter.
Maven Binoculars – A great pair of binoculars is a must-have on any hiking or camping trip. Plus, birding is a great hobby! Maven has a binocular for every enthusiast.
Armbar Slim Drive – The Armbar Slim Drive takes a minimalist approach while giving you the tools to help you with what you do the most: cutting, driving, and opening a beer.
Auto
Onx OffRoad – I've used Onx Hunt in the past and loved it, but Onyx Offroad dials into my wheelhouse and I use it to plan out all of my excursions. It's also great for identifying wildfire and property lines/owners.
Lightforce Venom Driving Lights – Australian-based Lightforce has been producing driving lights for years for the pros, but you can get into a solid pair of driving lights like the Venom for under $700 and you can install them yourself.
Nextbase Dashcam – After seeing terrible driving on a daily basis here in Los Angeles I decided to get a dashcam to protect myself and others.
Mountain Hatch – My Mountain Hatch tailgate table is one of my favorite mods to my Land Cruiser. It replaces a crusty carpet and the food-grade surface can be used for picnics and standing on to access my Front Runner rack.
Roam Adventure Box – I've tested a lot of boxes and Roam is my current favorite. They come in a variety of sizes and the gas struts that keep the top open is the best feature.
Front Runner Awning – The best accessory for my Front Runner rack has been the awning which provides instant shade and cozy space for camping. I often camp in the desert where shade is nowhere to be found, so being able to make your own is key.
Kids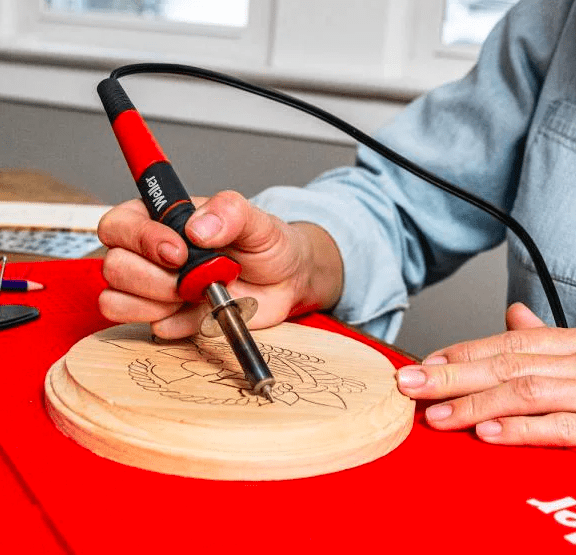 Yoto Audio Player – This screen-free audio player puts kids in control without removing the joy of using technology for fun, learning, and imaginative play. The Yoto Player experience is built around physical cards that are inserted into the Player which play audio content. My kids love it!
Burton Gore-Tex Kids Gloves – Cold hands are a fun killer, so invest in a pair of Gore-Tex lined gloves that will keep your kid's hands dry which is the key to staying warm.
Matchbox Airport – Hot Wheels and Matchbox cars were some of my favorite toys and that has continued with my boys. Tracks and sets are great as they allow for open play, and combining Hot Wheels with airplanes is a winner for our 3-year-old.
Sylvania Mosaic LED Strip Lights – These LED light strips are an instant party starter. There are 16 color options that are dimmable and they can be easily installed anywhere.
Weller Woodburning Kit – Pyrography is a fun hobby that anyone can do. Get started with this kit from Weller.
Flybar Bumper Car – The only thing kids love more than driving a play car is crashing it. You can do both safely with the Flybar Bumper Car.