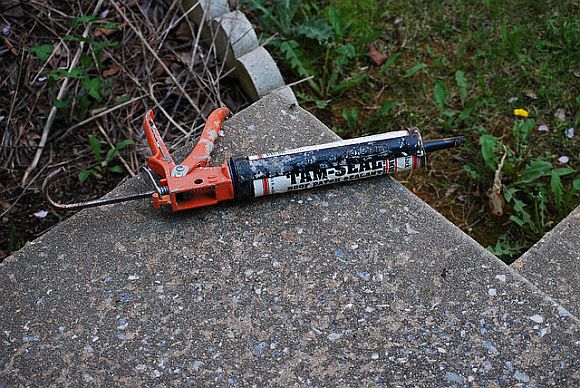 You can caulk your windows and doors year-round and sure, it's only mid-September and winter's chill and gloom seems months away, right?
Sadly enough, the cold weather will be here before we know it! And one of the best things you can do for your home before the change in seasons is to do a thorough check of any windows, doors and other seals and caulk any cracks that need extra sealant.

Available in several formulas, caulk is a great barrier to moisture, sound and outside air, ensuring your home is more energy efficient — and more attractive, too. If a windowsill needs an extra coat of paint, it's best to apply caulk before painting to achieve a sleeker, more polished finish.
What's on your to-do list before the temperatures drop?
Photo by busbeytheelder
The following two tabs change content below.

Katy Schamberger is a Kansas City-based freelance writer, editor, blogger and author who weaves experience as a journalist, magazine editor and Chief Content Officer to create compelling, engaging copy that informs, entertains and inspires action. Oh, and she likes to take photos, too, especially of architecture, food and cocktails. Welcome!

Latest posts by Katy Schamberger (see all)