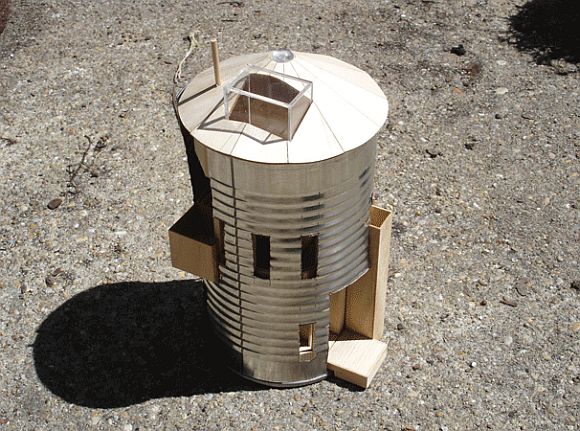 Improbable building materials? Building kits to create the one- or two-roomed house of your dreams? Unconventional building materials and kit homes are becoming increasingly popular, especially as homeowners embrace sustainability and, in some cases, downsizing.
Thanks to a heads-up from BLDGBLOG, it appears the home evolution continues with a converted silo courtesy of the A-House-In-A-Can kit from Austin + Mergold architects.

If you have a grouping of silos, convince friends or neighbors to jump on the conversion bandwagon with you and create what Austin + Mergold term as quads, six-packs or even the luxurious condo block.
In a day and age when people are living in houses made of repurposed shipping containers, converted silos don't seem like a bad idea. In fact, they're brilliant: sustainable, distinctive and meaningful, given the silo's prominent place in America's agricultural history.
What say you, C&H readers? Do you want your own A-House-In-A-Can kit? Or any house kit, for that matter?
Photo courtesy of Austin + Mergold
The following two tabs change content below.

Katy Schamberger is a Kansas City-based freelance writer, editor, blogger and author who weaves experience as a journalist, magazine editor and Chief Content Officer to create compelling, engaging copy that informs, entertains and inspires action. Oh, and she likes to take photos, too, especially of architecture, food and cocktails. Welcome!

Latest posts by Katy Schamberger (see all)