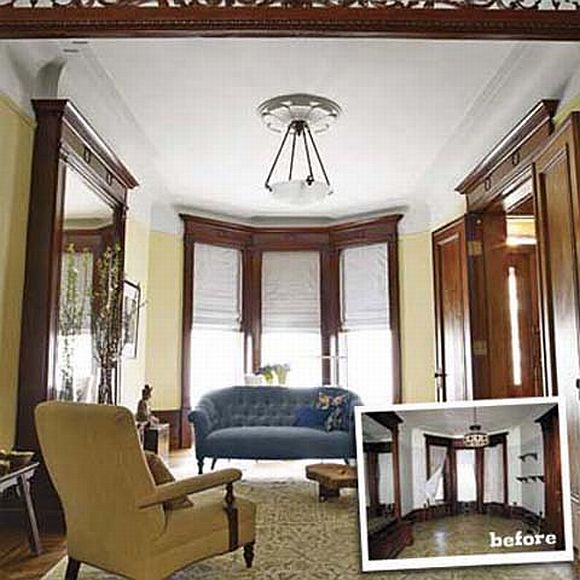 I share about 600 square feet and very little storage with my boyfriend. It's no wonder that I am on a constant quest for squeezing the most out of our small space.
This Old House did a great revamp of 1,500 square feet of space in Brooklyn (that occupies three kids) and offered these tips.
1. Install flooring, whether it's wood or tile, in a diagonal pattern to help make rooms appear wider than they are.
2. Keep compact rooms simple by using small-scale furniture instead of overstuffed pieces.

3. Place large mirrors facing each other to create the illusion of more space. One looking glass is enough to expand the perceived depth of a room, but two facing each other amplifies the effect .
For the rest of their tips, check out the project here.
Photo courtesy of This Old House